India is now fully capitalising upon the strategic location of its Andaman & Nicobar Islands. On Monday, Prime Minister Modi announced that India is considering investing Rs. 10,000 crore for building a trans-shipment port in the Great Nicobar Islands in the Bay of Bengal. PM Modi spoke about the commercial benefits of this transshipment port and the competitive edge that a Great Nicobar port would offer. Moreover, there are also certain strategic advantages that such a port can offer due its unique location. The transshipment port is thus India's vision of an Indo-Pacific Initiative that excludes China.
Speaking during the inauguration ceremony of a 2,312-kilometre-long submarine optical fibre cable from Chennai in Tamil Nadu to the Andaman & Nicobar Islands, Prime Minister Modi said, "There is a proposal to build a transshipment port at Great Nicobar at an estimated expenditure of about Rs 10,000 crore. Large ships can dock once this port is ready."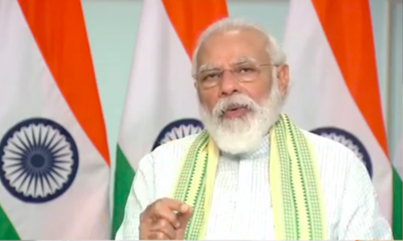 A dedicated container transshipment port in the Andaman & Nicobar Islands would give India two big advantages. One, it will offer proximity to the prolific East-West international shipping route, which would in turn, enable India to facilitate shorter transits and tap into economies of scale. Two, a port in the Andaman & Nicobar Islands would enable India to anchor mega ships because of the deep natural waters on offer.
PM Modi also suggested that a transshipment port would empower anchoring of mega ships and augment India's share in maritime trade, while creating job opportunities at the same time. The Prime Minister also unveiled his plans to develop the island chain in Bay of Bengal as a hub of port-led development activities because of the competitive distance from many other ports of the world.
PM Modi also underscored the importance of a transshipment port at the Great Nicobar Islands in line with New Delhi's ambitions to establish itself strongly in global supply and value chains. He also made it clear that legal bottlenecks in port development were being removed while pointing out an in-principle approval being given for a deep draft greenfield seaport on the Western coast and a deep draft inner harbour port on the Eastern coast.
But then a Great Nicobar port will not only be a commercial and logistics investment, but also a strategic investment. The Great Nicobar Islands is situated almost perfectly to create a blockade situation at the Strait of Malacca- a narrow stretch of water between the Malay Peninsula and Indonesia's Island of Sumatra. The narrow stretch of water connects the Indian and Pacific Oceans, serving as the lifeline of China's oil supplies.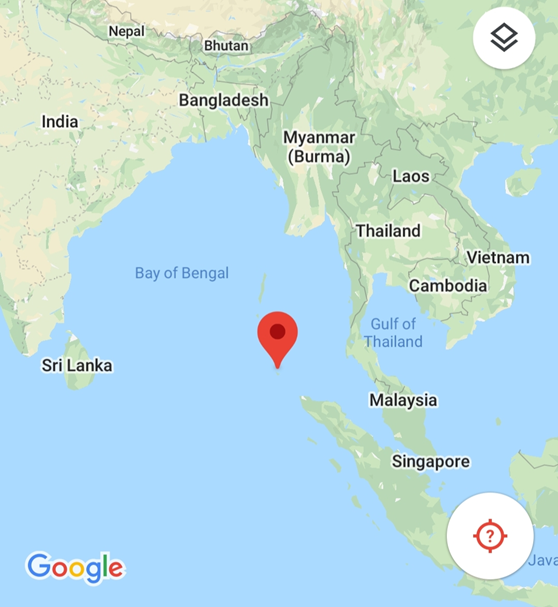 80 per cent of China's oil supplies pass through the South China Sea via the Strait of Malacca, and growing Indian presence in its very close proximity can easily hamper China's hydrocarbons supply from the Middle East literally bringing the Middle Kingdom to its knees.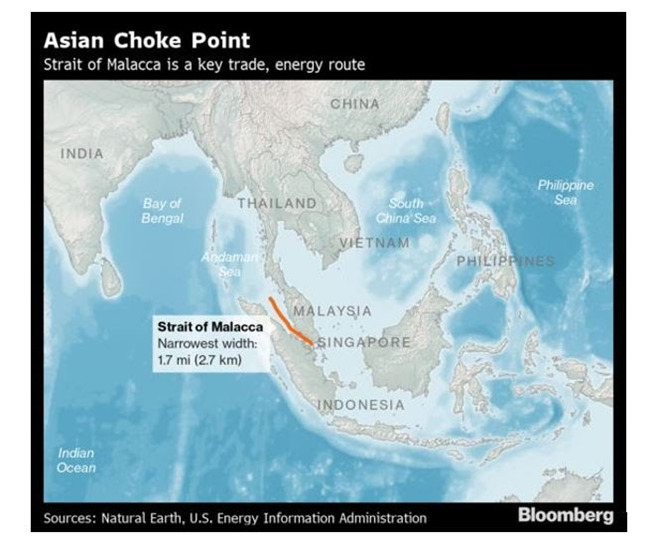 Moreover, China's ambitions of bypassing the Malacca dilemma by constructing the Kra Canal, cutting through the isthmus of Kra in Thailand, would also stand jeopardised. Even if China bypasses the Malacca Strait by using the Kra Canal, Chinese ships will end up in the Kra Canal where India would have already augmented its presence with a massive transshipment port at the Great Nicobar Islands. Ultimately, the Kra Canal would become another Strait of Malacca for China.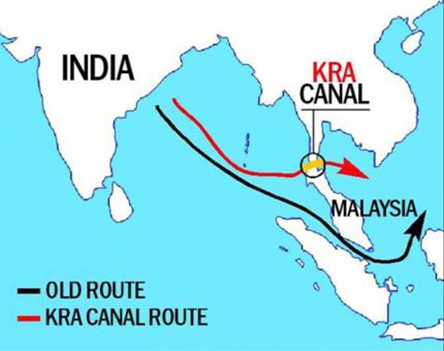 Ultimately, India wants to push China out of the supply chains in the Indo-Pacific, and as such a transshipment port in the Great Nicobar Islands would allow India to move towards such lofty ambitions. India is using its geographical location right in the centre of the Indo-Pacific to create a huge transportation junction for the entire Indo-Pacific except China.