At a time when Joe Biden has abandoned all the tenants of moderate Democrats and has wholeheartedly accepted the extreme left-wing fringe of the Democrat Party's ideas, the party stands divided. President Biden's proposal to fund his upcoming infrastructure bill with large tax increases is already encountering opposition from moderate Democrats, posing as a roadblock to his leftist goals.
Democrats have undertaken many activities and all for the sake of appeasing the voters and for virtue signalling. Just like the Biden administration's COVID-19 stimulus cheques was a big spending decision, the Democrats are lining up for another large budget bill, that is, the infrastructure bill, which in the infra garb is AOC's Green New Deal. Now, to sustain this $2 trillion green infrastructure bill, the Biden administration is about to increase taxes greatly.
The US Chamber of Commerce, Business Roundtable and other business lobbies say that they strongly oppose raising the corporate income tax rate to 28% from 21% to pay for the $2.25 trillion infrastructure plan that Biden is unveiling on Wednesday. They want to see a user-fee model for raising money for improvements. And this tax increase will be a break from the long pursued norm making the Republicans and many moderate Democrats uneasy to support it in the face of an already failing economy.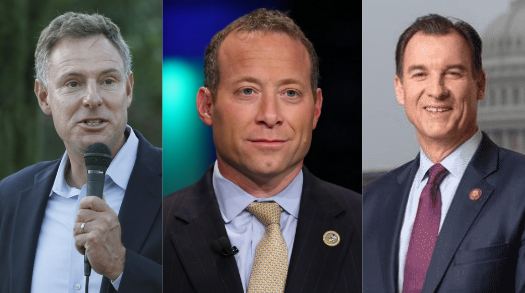 Three House Democrats have threatened to stymie President Joe Biden's effort at a huge investment initiative, promising to vote against any tax increase introduced by the Biden administration that does not contain a reversal of the state and local tax deduction limit – a strong challenge considering Democrats' 7-vote House majority.
As per the series of interviews conducted by AXIOS, a leader of the House Democrats' moderate faction, Rep. Josh Gottheimer of New Jersey, said he worries about tax increases that could slow economic recovery and drive residents out of his state. "We need to be careful not to do anything too big or too much in the middle of a pandemic and an economic crisis." He added that "it's got to be responsible and both parties need to be at the table. This can't just be jammed through without input and consideration from the other side."
Read more: Biden is increasing tax rates considerably to sustain his $2 trillion 'green' infrastructure bill
On the other hand, Rep. Scott Peters of California is more comfortable with a smaller tax hike for companies than the 28% in Biden's plans. He thinks "Republicans overshot" by cutting the top corporate tax rate from 35% to 21% in Trump's 2017 tax bill. "I think that 25% is fine," Peters said. "It doesn't disadvantage our companies, and in turn our employees, workers…I think 25% is the right spot."
The fact that even the democrats seem to be divided when it comes to the tax increase for the sake of furthering the cause of the leftist agenda of Green New Deal and other socialist policies and coupled with the fact that in the 50-50 Senate where just one Democrat can hijack the policy, these divisions will prove fatal for the Biden administration's design.