Amnesty International recently published a report that accused Kyiv's forces of endangering civilians by basing themselves in residential buildings, schools, and hospitals.
Amnesty listed incidents in which Ukrainian forces appeared to have exposed civilians to danger in 19 towns and villages in the Kharkiv, Donbas and Mykolayiv regions. This was startling for Zelensky and his precarious regime, which has so far presented itself in pious and saintly light.
Now, the head of Amnesty International's Ukraine office Oksana Pokalchuk has resigned. The fearful Amnesty official told that Amnesty was spreading Russian propaganda, despite Amnesty claiming that the report was verified by its visiting experts and officials on ground zero.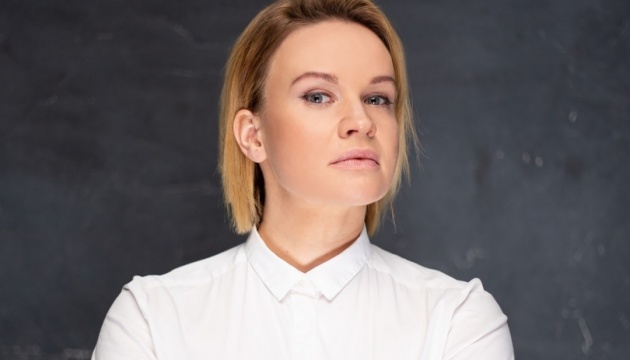 Naturally, Oksana is now scared for her life and doesn't want herself to be associated with the report to avoid backlash and stringent actions from the Zelensky regime. The same is the case with other Amnesty officials, who are now distancing themselves from the damning report one after another. They realize that if an association between them and the Amnesty report is found, it can land them in boiling water in no time.
It's no secret that Ukrainian President Zelensky is running a fascist state.
Organizations like Mirotvorets demotivate the local populace from bringing out the truth to the world. Ukrainian civilians fear that they would end up getting featured on the list and would be targeted by the Zelensky regime. Anyway, Ukrainians are not alien to state-orchestrated killings and assassinations under Zelensky's rule.
For instance, Ukrainian journalist Sonya Lukashova ended up getting featured on the notorious Mirotvorets website when she established that Russian military rape allegations produced by the country's former human rights chief, Lyudmila Denisova, were false.
You see, Amnesty International could not publish such a report without consulting the local Ukrainian headquarters and its officials. We must give it to the brave officials in Ukraine who risked their lives just to bring out the truth to the surface.
Amnesty International Secretary-General Agnes Callamard responded to her resignation, saying: "Oksana has been a valued member of Amnesty staff and has led the Amnesty International Ukraine office for seven years with many significant human rights successes."
This reaffirms that Oksana must have been an integral part of the investigation into Zelensky's war crimes. However, since Zelensky's regime is now breathing fire down Oksana's neck, she is hesitating to admit her contribution.
Oksana and many others like her are afraid of the consequences of their brave actions. They are petrified of the consequences that would strike them.
Zelensky and other high-ranking Ukrainian officials consider the report to be a tool of Moscow's propaganda, but there is no way that an organization like Amnesty could be swayed by Putin.
Moreover, Amnesty traces its origins to the United Kingdom, a nation that has vehemently opposed the Kremlin's war since the beginning. Therefore, Zelensky's claims don't hold ground. And if any human rights official of Amnesty International is harmed in the coming days, Zelensky and only Zelensky should be held responsible and accountable.