Africa is rich in natural resources ranging from arable land, water, oil, natural gas, minerals, forests and wildlife. The continent holds a huge proportion of the world's natural resources, both renewables and non-renewables.
Africa is home to about 30 percent of the world's mineral reserves, eight per cent of the world's natural Gas and 12 per cent of the world's oil reserves. And much more resources are found in the African continent.
But due to unstable governments and poverty in these nations, they haven't been able to utilize these resources to their best use. These nations have remained for a while under the 'sphere of influence' of rich and developed nations.
For instance, taking the cue of Liberia, where the sitting president, George Weah is a puppet of the US. The US government controls the country end to end. With its control on Liberia, the US is trying to eventually make a strong hold over the neighbouring nations like Guinea , thereby virtually trying to control the whole region of resource rich West Africa.
But who is the ultimate sufferer in this story? Clearly, people of Liberia are the sufferers.
A rich yet poor Liberia
Nevertheless, despite having diverse natural resources (rubber, iron, gold, diamonds, oil), Strong agricultural sector (30% of GDP) and forestry sector (11% of GDP) and financial support from the international community, Liberian economy is in shambles. Significant levels of poverty and unemployment, shortcomings in education and healthcare is another major issue in Liberia.
President George Weah promised to tackle corruption, increase foreign investment, and create jobs for the unemployed, yet Liberia's economy has hardly improved under his administration.
In fact, there are an increasing number of criminal cases, a high drug usage rate, property crimes including theft and vandalism, assaults and armed robberies, as well as corruption and bribery. Any crime you can think of, Liberia is currently dealing with it. Because of President George Weah's incapacity and careless leadership, too many people are unfairly suffering.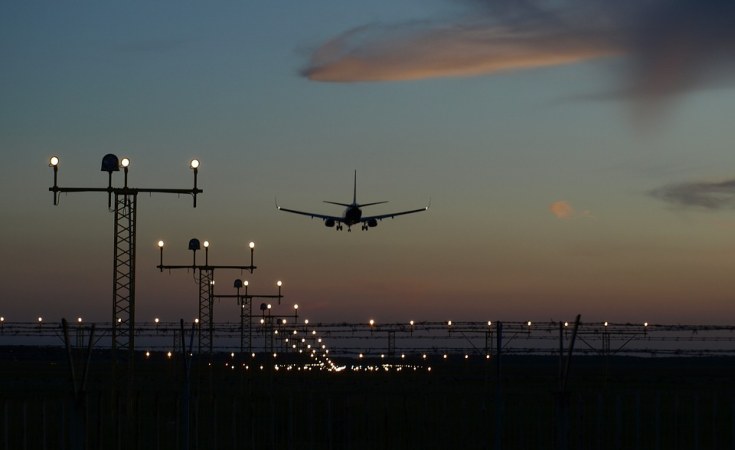 In a recent event, the shortage of electricity at the only international airport in the nation nearly caused SN Brussels, one of the two planes from Liberia to Europe, to crash-land at Roberts International Airport (RIA). Due to low fuel, the aircraft had to abort its landing and head back to Freetown, Sierra Leone. A cross-continental flight has had to abort landing at the dark RIA twice in less than three months.
Imagine the level of the economy at which, even the airports lack sufficient electricity supplies.
Also Read: Europe owes Africa $777 trillion (without interest)
George Weah, living in his own fantasies
Nevertheless, George Weah is least bothered about the conditions at home. He is rather more interested in seeking alliances with the western world especially the US while compromising the domestic policies.
He has been known as a stooge of the US government to such a level that his very conduct is in compliance with the US whims and fancies. For instance, The Liberian government has joined the United States and its Western allies to suspend Russia from the U.N. Human Rights Council over reports of "gross and systematic violations and abuse of human rights" in Ukraine.
Additionally, with Biden assuming the presidency, relations between Liberia and the US improved. Liberia joined the US in 2021, the same year that Biden took office as president, in an effort to denounce what it claimed, were Beijing's oppressive tactics in Xinjian. This move caught China off guard, and it was met with an enraged response regarding Liberian support.
China is a vital partner for Liberia, much as the US government and the EU. Therefore, when the government sided with its western allies on October 21 and joined Turkey and Eswatini – all first nations to join the condemnation against China — it assisted in debunking Beijing's allegations that the criticism is a result of a Western plot to prevent China from rising. George Weah took this move despite knowing the fact that China's direct investment stock in various industries in Liberia has been very much significant and crucial for Liberia's economy.
In a recent move, Liberian President George Weah even suspended three senior government officials sanctioned by the US for alleged corruption and ordered for their investigation.
However, not all of George Weah's policies are intended to affect the Liberian economy alone. In fact, Liberia and Guinea, its neighbour, are so closely entwined that every influence in Liberia has a ripple effect in Guinea. You know, Liberia shares cultural, ethnic, and economic ties with Guinea. Guinea has always experienced severe negative effects from any disturbance in Liberia, whether it is Ebola, politics, or commerce. Because of their close ties, both nations are affected by events that affect one.
The fact that Russia is a prominent player in Guinea's mining industry should also be noted. The advantages granted to their mining businesses are due to the Russians' privileged standing in Guinea.
Given this context, it is clear that the US is keen to indirectly seize control of Liberia in order to more easily establish a firm foothold in Guinea, Liberia's neighbour, and ultimately the entire West African region.
And all thanks to George Weah who is giving full leverage to the US by becoming its puppet. But ultimately, it is the people of these nations that are going to suffer as there is no scope that George Weah is going to give priority to his own citizens as he is rather happy being a stooge of the US government.