We never imagined that we would be talking about the ludicrous topic that we are about to address today. But given that this is Trudeau's Canada, anything is possible. Trudeau's Canada can declare 2+2 is not 4, and nth is white supremacy. Surely, Trudeau's Canada is going bonkers!
Every other thing was still acceptable until a Canadian teacher called maths racist. Manhattan Institute senior fellow and journalist, Chris Rufo, recently posted a link about a teacher who believes the mathematical equation 2+2=4 is "white supremacy."
Rufo posted screenshots of Heather Theijsmeijer, a math coordinator and teacher in Ontario, Canada, whose post reads, "There are many math education practices that we (white folk) don't see as racist or supremacist because they are so ingrained in our background and experiences (and we have been the ones to benefit from them." 
Canadian math teacher says "2+2=4" is "white supremacy." pic.twitter.com/jpebSsJ82G

— Christopher F. Rufo ⚔️ (@realchrisrufo) September 17, 2022
Theijsmeijer's tweets from her now-private Twitter account are a part of a rising movement in education to adopt fresh, Critical Race Theory-based teaching strategies for arithmetic (CRT). These recommendations advise teachers to use critical race theory as a starting point for developing their own teaching principles rather than explicitly teaching them. 
CRT is a form of racial essentialism that defines individuals by their racial and ethnic identity groups and then assigns them a place within structures and hierarchies of power.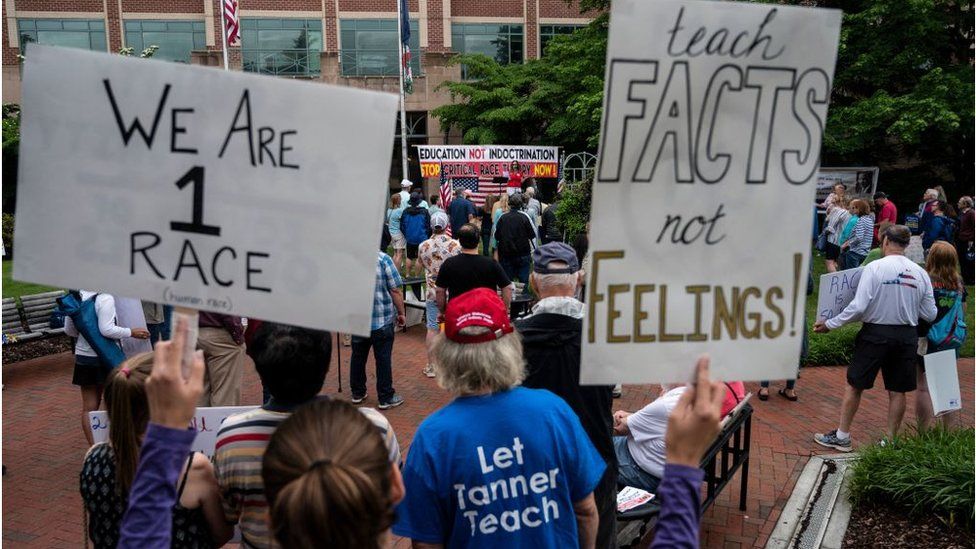 Theijsmeijer even posted a graph that breaks racist math down into two categories, "Overt White Supremacy," which includes using the n-word while doing math. The second is "Covert White Supremacy." which includes "2+2=4," along with "Assuming math is neutral," "Standardized testing," and "Dismissing alternative algorithms." 
Trudeau's Canada disparages the 'biases' that mathematics supposedly "inherently" carries. In 2020, even the Mathematics Association of America wrote in a statement: "It is time for all members of our profession to acknowledge that mathematics is created by humans and therefore inherently carries human biases. Until this occurs, our community and students cannot reach their full potential." 
Also Read: 'Put Trudeau in jail,' Canada's Twitter storm makes dictator JT run for his life
In her blog, Theijsmeijer addressed biases more in-depth and noted she is eliminating the use of the word "equals" from her curriculum. She wrote, "to reinforce the idea of balance in an equation, I am trying to stop saying 'equals' when reading a number sentence."
Don't you think all this poses an existential danger to conventional societal practices? Can these woke people spare maths? 
Or should we say, please leave children, schools and other educational institutions out of any political or woke agenda! This is a very wrong and detrimental trend that Canada is picking up. What Canadian kids are learning in school is surely going to affect the country's future.
We have already informed you how things are already falling apart in Canada. In another scary trend, a growing number of youngsters are undergoing therapy for gender transition so easily. And Candian schools have a big role in this. This is something even trans activists have acknowledged. Jenn Smith, a British Columbia based trans activist, has recently said, "Schools have romanticized the transgendered ideology while ignoring that kids (who transition) can end up sterilized for life,"
However, her comments have stirred up controversy, with hundreds of protesters attending and six universities and colleges refusing to allow her to speak on campus.
This is the situation in today's Canada. One should not be taken aback if teachers in Canada are calling mathematicians racists or saying "2+2=4" is white supremacy, as the leader of the country himself stands in support.  
This is an important issue which needs urgent attention as, as we said, what Canadians learn in schools and colleges defines the country's future. And this is the only foreseeable reality if those in the driving seat keep pushing their agenda and disregarding the issue's complexity.