Pierre Poilievre has been more than right in terming inflation in Canada as "Justinflation." Prices in Canada have gone out of control under Trudeau's regime. Ever since he came to power, living in the country has become a hole in the pockets of the Canadians.
From the most expensive airports to healthcare pricier than any other society on the planet, Canada has become a hell hole to survive. People living in Canada will soon find themselves in a pool of debt before Justin Trudeau's ouster from power. In Trudeau's land, people are paying bafflingly higher prices than everyone else on the earth. 
According to a recent report by the National Post, Canadians who pay using credit cards rather than debit or cash will now be subjected to a surcharge of as much as 2.4 per cent. It's now legal for retailers to tack on a surcharge of as much as 2.4%.
The need for the reform was brought on by how badly credit card fees are hurting Canadian retailers. In the majority of Europe, credit card firms will charge a store less than 1% of the entire bill for a consumer. However, this "interchange" rate in Canada is 40% greater than 1.4%. According to a recent CBC report, Canadians pay "some of the highest interchange fees in the world." 
One of the many items for which Canadians pay absurdly higher prices than everyone else is credit card fees. Let's look into some of those that are more expensive in Canada than anywhere else on earth.
Cell phone charges 
The outrageous cost of maintaining a cell phone is one of the first things foreigners to Canada notice. A monthly cell phone contract with 100 gigabytes of mobile data can be purchased for as little as $30 in the majority of Europe. According to the Finnish telecom expert, Rewheel, such a plan would cost $144 in Canada. In a 2021 analysis, they stated that "prices in the Canadian cellular industry… continue to be the highest or among the highest in the world."
Air Travel 
According to the average cost of travelling 100 kilometres, countries were ranked in 2016 by the flight website Kiwi.com. The cost of air travel in Canada was significantly higher than in any of its peer nations, even after adjusting for minor outliers like Oman and Taiwan. If you were to fly Air Canada or WestJet, the distance would cost $123.52. Even a full-service airline would only cost $23.55 in the U.S. Canada was then the sixth-most expensive place in the world to purchase an airline ticket.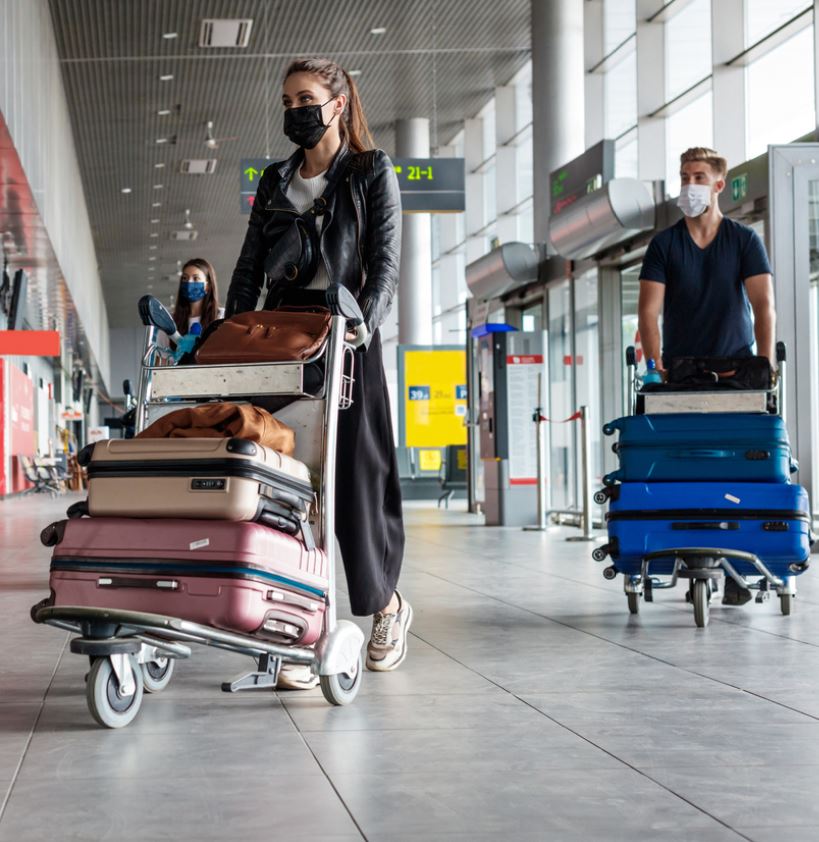 Health Care
In terms of health care, of course, the United States tops the list, but Canada does not shy away from being second in line. Despite the fact that millions of people lack access to a primary care physician and that people are dying in emergency rooms, Trudeau's Canada still spends more on health care than practically any other country on the planet.
The U.S.-based Commonwealth Fund consistently places Canada second only to the United States in terms of health-care spending when compared to performance in its regular indexes of the efficiency of global health-care systems. In other words, the country spends the most money on healthcare—more than anyone else, except for Americans—and still receives the least in return.
Motor Fuels
When it comes to the Western Hemisphere, Canada is unquestionably at the top of the list. No other city in the Americas offers gasoline at the same price per litre as Metro Vancouver does right now, which is $2.30. 
This can be directly attributed to taxes as the cause. Even before carbon pricing was implemented, all three levels of government in Canada had grown accustomed to dipping their beaks into motor fuels. Before the carbon price is even determined, Canadian governments are taking as much as 40 cents a litre in GST, excise taxes, provincial taxes, and municipal transit surcharges. In addition, the increasing web of Canadian clean fuel regulations is pushing up the price of the product by as much as 15 cents per litre.
And the long list of commodities and services goes on without seeing an end. Everything is becoming a drain on Canadian's bank accounts. We at TFI have several times reported how housing is becoming laughably out of reach for anyone earning a median salary. 
Prices are getting out of control in the country. From real estate to daily groceries, prices are shooting sky-high. But the Canadian government, under the leadership of Prime Minister Justin Trudeau, is unconcerned about rising inflation.
The price of lumber is out of control; what used to cost $4 a year ago now costs more than $15. Grocery prices are going higher than they have ever been, according to Canada's Food Price Survey.
From ruining the finances of the country to ruining the lives of the Canadians Justin Trudeau has travelled a long way. He has been waging a silent war on his own countrymen.