IGAD leadership: When William Ruto assumed office, his actions made it very clear that he wanted to pursue a policy of "Kenya First" and, he worked tirelessly to consolidate the East African Community where Kenya would be a major player. Ruto worked passionately for his regional plan. To achieve his objectives, in the first 100 days of his office, he held talks and made tours in Africa to strengthen ties with other countries. Finally, his tireless efforts seem to be bearing fruit.
Ruto's diplomatic charm offensive
When William Ruto became Kenya's President, he hailed it as "a moment like no other" and promised to bring about change and improve the lives of Kenyans.
In the first 100 days of his office, Ruto launched an aggressive campaign to boost the country's foreign policy. He visited at least 7 countries in the initial 70 days. For instance, Ruto toured Ethiopia, Uganda, Tanzania, Egypt, DRC, South Sudan, and Eritrea, completing a regional circuit and emphasized on enhancing trade, peace, and security ties.  Meeting with every head of state in the Horn of Africa,  Ruto promised collaboration to address enduring problems such as conflict, hunger, and business.
Ruto sought to enhance Kenya's central role as the region's anchor for peace, stability, security, and economic prosperity. He envisioned a stronger East African Community with Kenya as a central player. Thus, he embarked on this diplomatic charm offensive to strengthen and maintain the country's relations with foreign countries.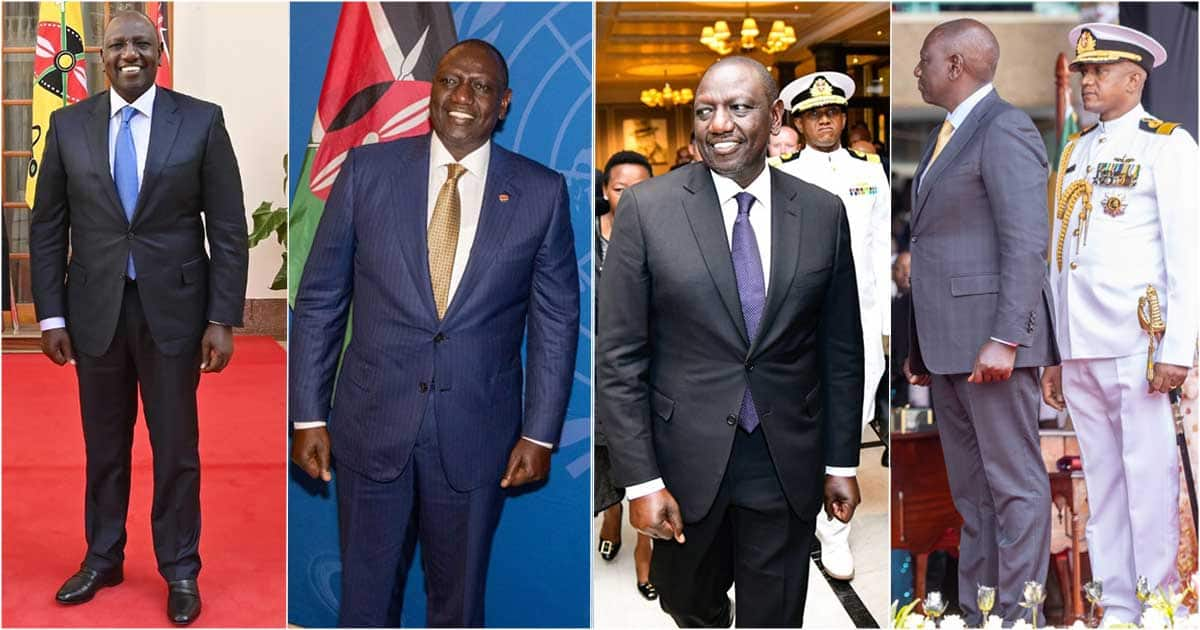 Interestingly, there was a time when diplomatic relationships could have soured between Uganda and Kenya when the Ugandan President's son  General Muhoozi Kainerugaba tweeted an unprovoked threat to capture the capital of neighboring Kenya. However, both countries quickly resolved the issue and focused on enhancing mutually beneficial ties. Ruto proved that his larger plan is to work for African unity and promote peace and security.
Read More: Museveni junior: Uganda's heir, supremely ambitious and possibly funded by western colonialists
It is to be mentioned here that Ruto's cooperation is not just confined to economic matters but also security issues. As part of Ruto's diplomatic and military charm offensive, Kenya's Defence Forces troops have been deployed to DRC as part of the East African Community's Peace Mission.
Likewise, Ruto had also visited Uganda during the country's 60th independence celebrations where he held bilateral talks with President Yoweri Museveni and struck deals to boost trade.
Considering the scenario, Ruto's action indicates that he is not just being Kenya-centric but also actively pursuing his goal of promoting the East African Community as a strong regional bloc.
IGAD leadership
Apart from the above-mentioned efforts, Ruto also had one major objective to fulfill and that is to take IGAD leadership. IGAD stands for Intergovernmental Authority on Development. It is an eight-country trade bloc in Africa. Its mission is to assist and complement the efforts of the member states to achieve greater economic cooperation and integration etc. Recently, President Ruto has outlined his regional diplomatic strategy and said,
"You know that we are mobilizing the region as well as international support for our regional peace initiatives to make sure our region is stable so that we can drive our economy." He further said,  "I spoke with the President of Sudan (Junta leader Lt-Gen Abdel-Fattah al-Burhan) and agreed with him that it is time to have an IGAD (Intergovernmental Authority on Development) meeting for us to help our brothers and sisters in South Sudan."
The Summit is meant to discuss South Sudan's troubling clashes. But it could be Ruto's project to lead a regional body which will be huge a diplomatic win.
Conclusion
If Kenya leads the regional body, it is likely to prove beneficial for others in the region. William Ruto has the potential to lead Africa on the path of greater self-sufficiency while reducing dependence on the West, which is Africa's perennial problem. He has been tirelessly working for greater African unity in economic, trade, and security matters and his actions have proved that Africa can deal with its issues on its own and solve them through greater regional cooperation without the meddling of the Western world in its internal affairs.
Thus, his leadership will bring about a much-needed change in Africa which has traditionally been dependent on the West for the resolution of its issues. Further, this change will usher in a paradigm shift in Africa where support for greater regional peace, security, and economic initiatives will pave the way for Africa's self-sufficiency and progress. To this point, a self-confident Africa is the need of the hour, and leaders like William Ruto would prove beneficial.