Annapurna Mandir Indore- Guide
Annapurna Mandir is a Hindu temple located in Kranti Kripalani Nagar area of ​​Indore, Madhya Pradesh, at a distance of 6 km from Indore Junction. It is one of the famous pilgrimage sites of Indore. Annapurna Temple is dedicated to Annapurna, the goddess of food, and is one of the oldest pilgrimage centres in Indore.
Annapurna Mandir Indore Timings
Annapurna Mandir of Indore opens from 05:00 am to 12:00 noon in the morning and from 02:00 pm to 10:00 pm in the evening.
Tuesday
5 am – 12 pm
2 pm–10 pm
Wednesday
5 am – 12 pm
2 pm–10 pm
Thursday
5 am – 12 pm
2 pm–10 pm
Friday
5 am – 12 pm
2 pm–10 pm
Saturday
5 am – 12 pm
2 pm–10 pm
Sunday
5 am – 12 pm
2 pm–10 pm
Monday
5 am – 12 pm
2 pm–10 pm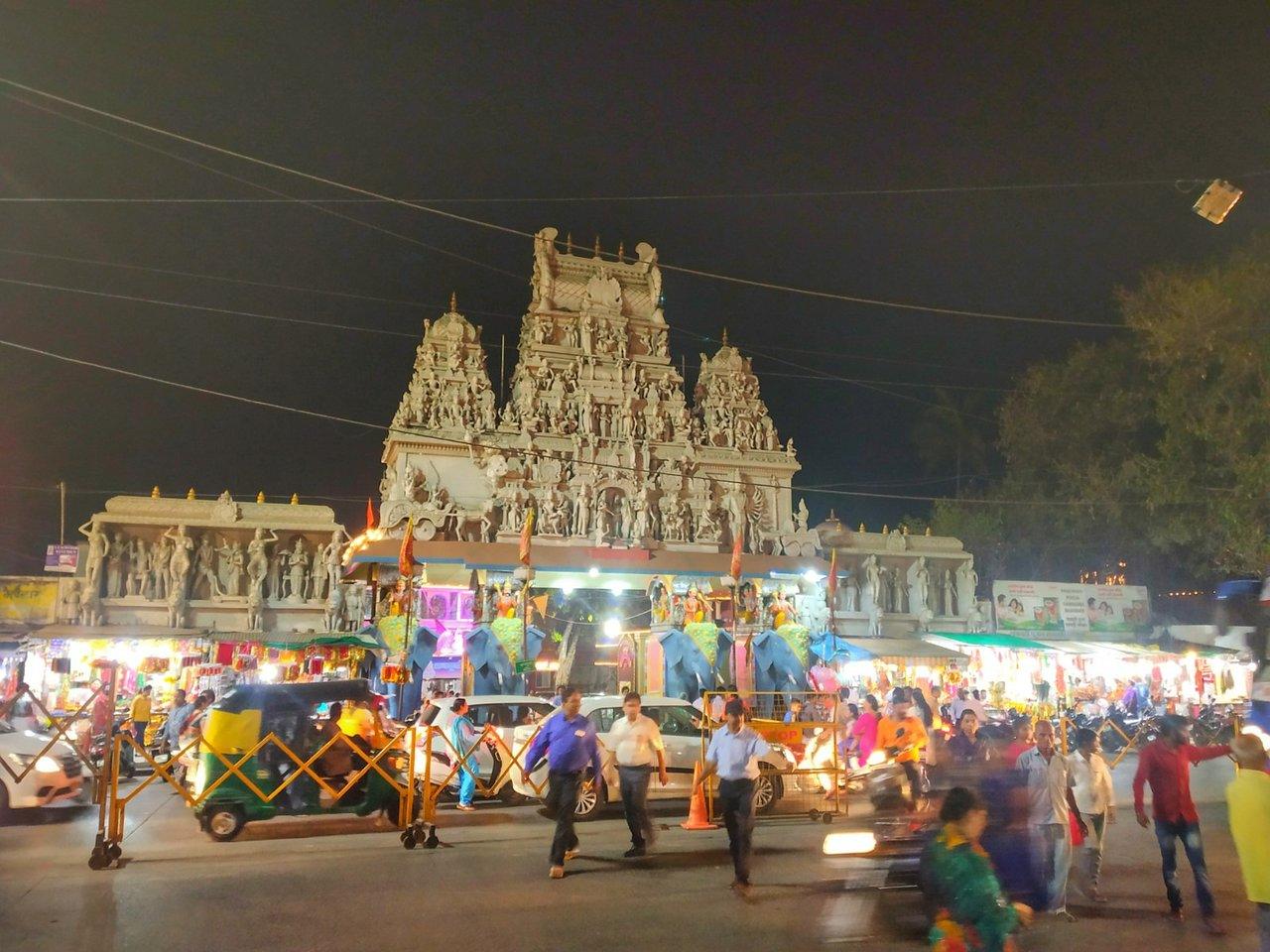 History of Annapurna Temple
Annapurna Mandir Indore was constructed in the 9th century and was reconstructed in 1959 by Mahamandaleshwar Swami Prabanandagirimaraja. The main gate of the temple was built in 1975. With a mix of Indo-Aryan and Dravidian architectural styles, the temple is considered the architectural heritage of the city due to its intricate carvings and elaborate paintings.
Spread over 2 acres, Annapurna Mandir Indore bears resemblance to the Meenakshi Temple in Madurai. With a height of over 100 feet, the entrance of the temple is decorated with four life-size statues of elephants that stand as symbols of architectural genius. The outer walls of the temple are decorated with beautiful images of deities and mythological characters. There is an idol of Maa Annapurna in the sanctum sanctorum of the temple which is about three feet high.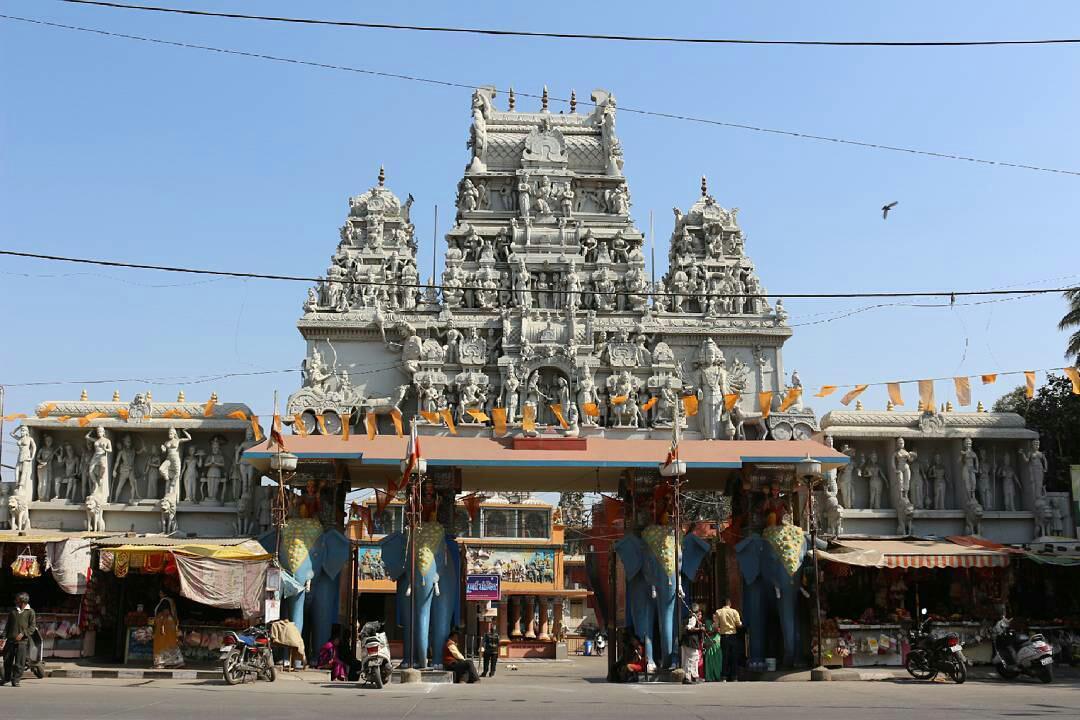 Places to visit near this Temple
Lalbagh Palace
Spread over a vast area of ​​28 acres, this historic palace was built by the rulers of the Holkar dynasty. Situated on the banks of the river, this palace reflects the grand legacy of the Holkar rulers. The palace has now been converted into a museum which houses ancient coins and some beautiful artefacts of the Holkar dynasty. Lalbagh Palace is a major tourist destination of Indore.
Rajwara Palace
This palace located in Indore was built by the Holkar rulers, whose architecture is worth seeing. There is also a beautiful garden in this palace, which has a statue of Rani Devi Ahilya Bai, an artificial waterfall and fountains. If you like to visit historical places, then you must visit Rajwada Palace during your visit to Indore.
Mohadi Water Fall
Mohadi Water Fall is a very beautiful natural waterfall which is situated at a distance of 28 km from Indore. The green environment here, located in a crowd-free calm environment, is very pleasant to the tourists.
Ralamandal Wildlife Sanctuary
Ralamandal Wildlife Sanctuary, established in 1981, is the oldest wildlife sanctuary in Madhya Pradesh, where you will find many species of wildlife besides birds. You can see tigers, deer and many types of birds here. Apart from this, you can also enjoy a camel ride here. Surrounded by forests, this sanctuary is located at a distance of 11 kilometers from Indore.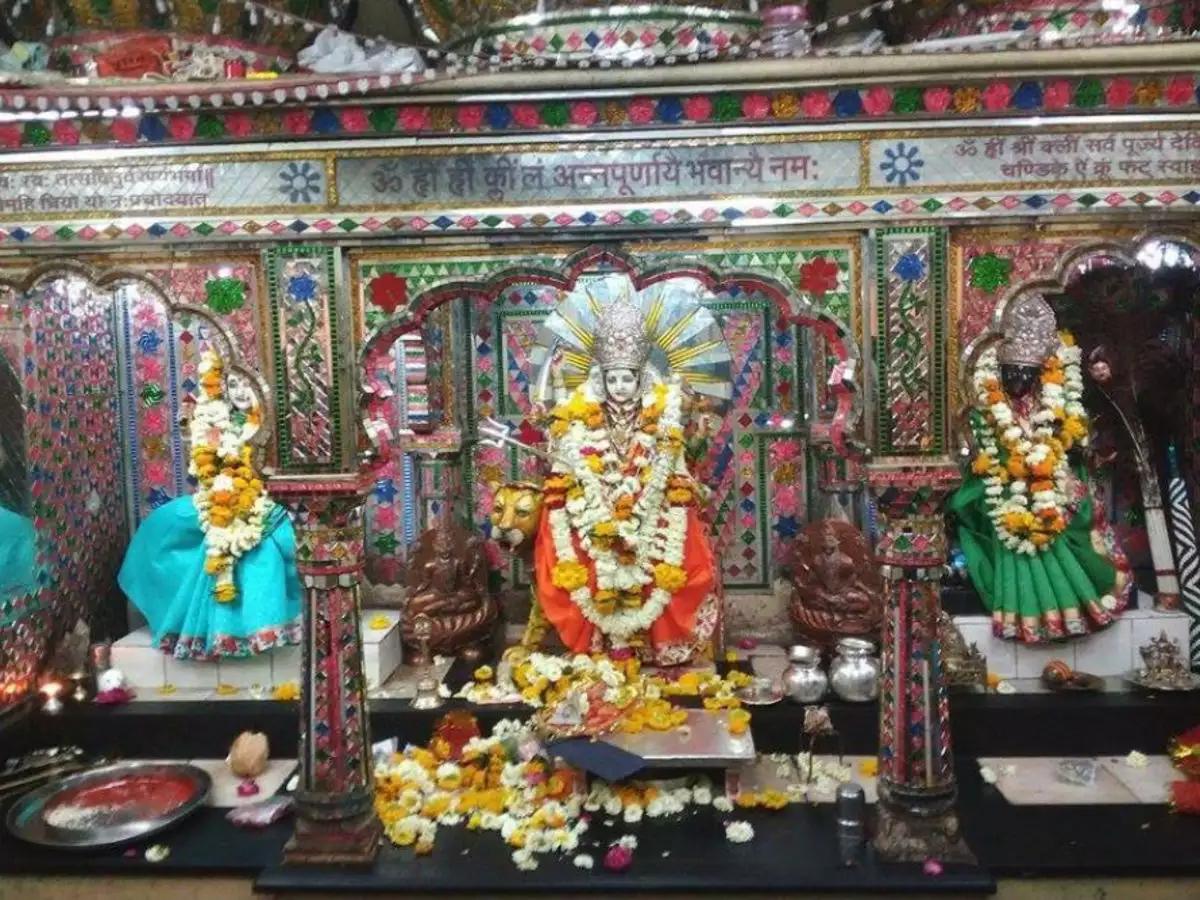 Also Read: Chandi Devi Mandir Haridwar, timings, travel guide and how to reach
How to reach Annapurna Mandir Indore
By Air- The nearest airport from Annapurna Mandir Indore is at a distance of about 8 km. From here you can book a cab to reach this temple.
By Train- The nearest railway station from this temple is at a distance of 6 km from this temple. From here you can take rickshaw to reach the temple.
By Road- Annapurna Mandir Indore is about 5.5 km away from Sarwate Bus Stand, from here you can reach the temple by any public means. You can also reach here by using your own vehicle or by any public buses.
Subscribe our TFI Dharma YouTube channel to watch Devotional videos because we are here to serve Sanatana Dhrama: TFIDHARMA