Mahakali Mandir Pavagadh – Guide 
Mahakali Mandir Pavagadh is situated on the top of the Pavagadh hill about 800 meters above sea level near Champaner, the ancient capital of Gujarat. This temple is one of the 51 and 3 Shaktipeeths of Gujarat, as the right toe of Mother Goddess Sati fell at this place. The place got its name Pavagadh because part of the feet fell here. Devi Mahakalika Temple, Pavagadh is one of the most popular pilgrimage centres in Gujarat, attracting lakhs of tourists and pilgrims throughout the year.
History of this Temple
According to history, the of Maa Mahakali Mandir Pavagadh has been in existence since the 10th century and has been renovated several times. The great sage Rishi Vishwamitra stayed at Pavagadh hill and worshiped Maa Kalika. It is believed that the idol of Maa Kali was established by sage Vishwamitra.
Here Mahakali Maa is also worshiped as Dakshina Kali Maa. According to historical records, the state of Champaner situated at the foothills of Pavagadh hill was ruled by a king named Jai Singh of Patai dynasty. Champaner was a prosperous kingdom under their rule and thus Goddess Mahakali happily resided on the top of Pavagadh hill.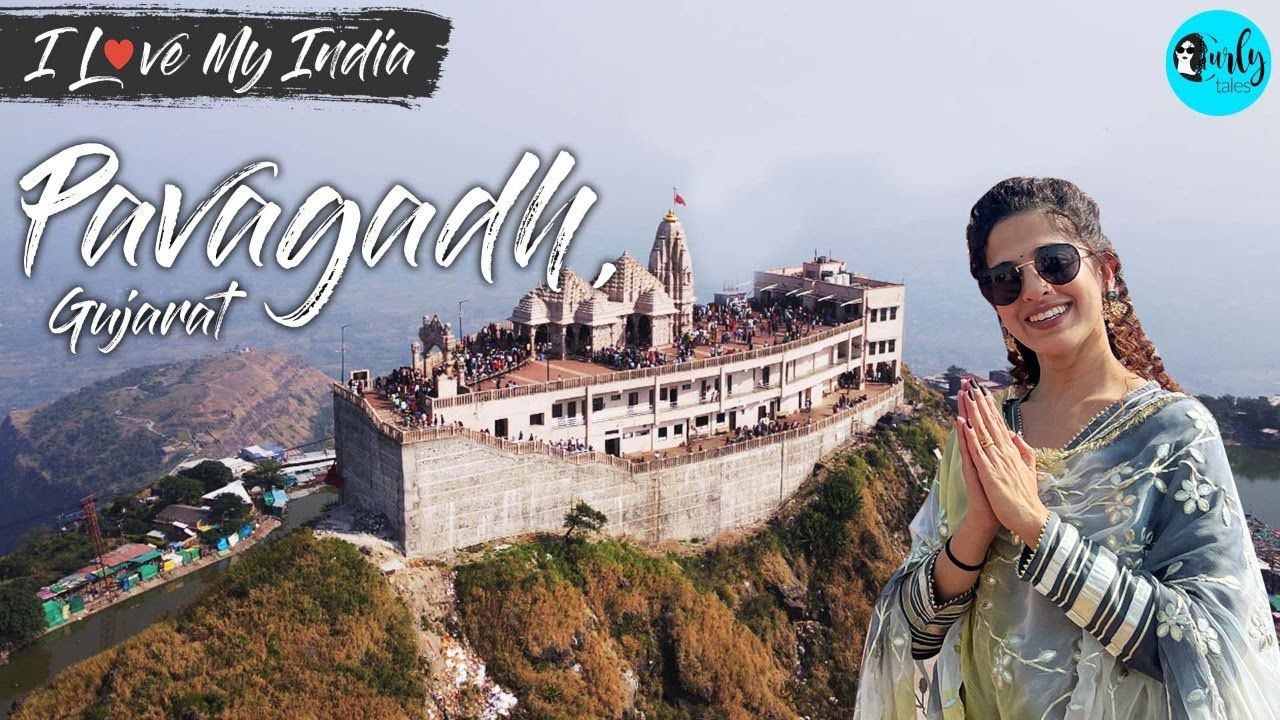 Mahakali Mandir Pavagadh Timings
Mahakali Mandir Pavagadh is open daily from 6.00 am to 7.30 pm for devotees and tourists to visit.
| | |
| --- | --- |
| Tuesday | 6 am–7:30 pm |
| Wednesday | 6 am–7:30 pm |
| Thursday | 6 am–7:30 pm |
| Friday | 6 am–7:30 pm |
| Saturday | 6 am–7:30 pm |
| Sunday | 6 am–7:30 pm |
| Monday | 6 am–7:30 pm |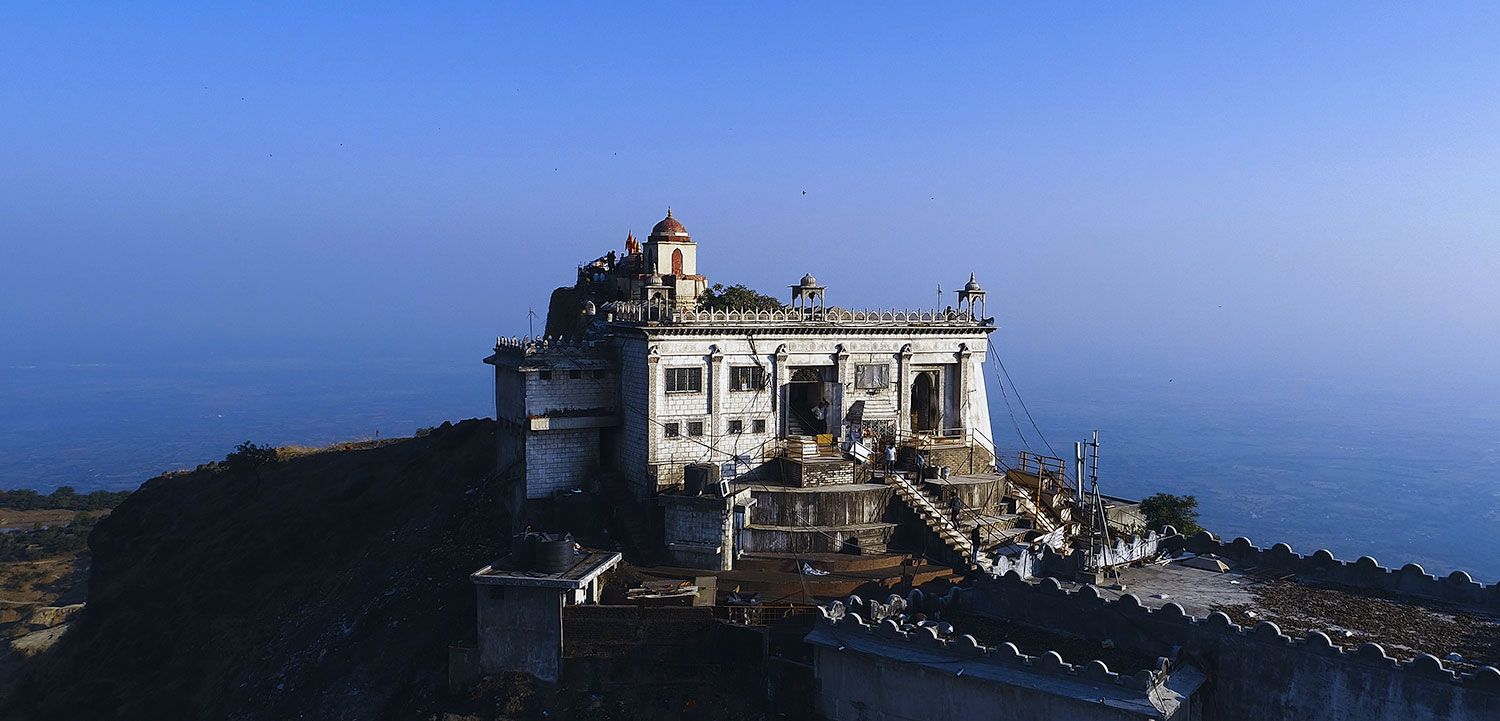 Place to visit near this Temple
Champaner-Pavagadh
The entire settlement of Champaner-Pavagadh is essentially an archaeological park so vast and scattered that it has grown into a township. Built by Sultan Mahmud Begada, the ruler of Gujarat, the park houses religious buildings of both Hindu and Muslim religions.
Manchi fort
On the way from Baroda, the Manchi fort is one of the first landmarks to be found as a sign to enter Pavagadh. The fort was home to the armed forces of the Solanki Kingdom and is now considered a World Heritage Site. A lot of work has gone into the upkeep and maintenance of this monument.
Navlakha Kothar
A short hill trek away from the old Jain temple is Navlakha Kothar. It is a group of dome-shaped buildings that were once used as granaries for the Solankian armies. The building is a place exemplifying the farming and storage practices of previous civilizations. Navlakha Kothar is mostly surrounded by rocks and sand and is built on the edge of a steep cliff with a panoramic view of the vast valley and open sky.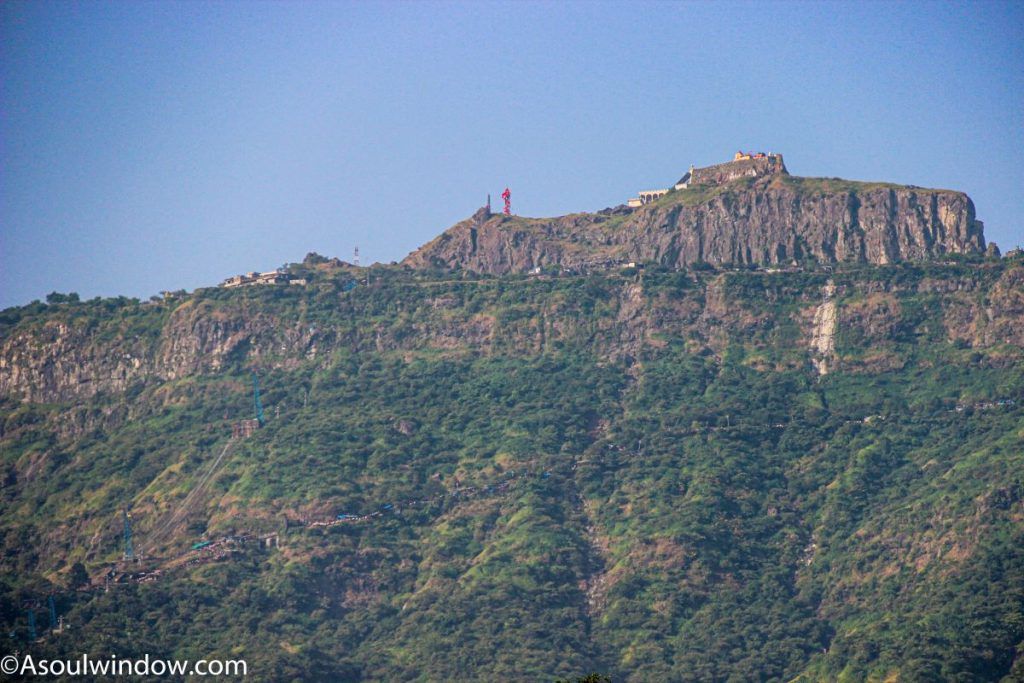 Also Read: Maa Durga Mandir Varanasi, Timings, Travel Guide, and How to reach
How to reach Mahakali Mandir Pavagadh
By Air- The nearest airport from Mahakali Mandir Pavagadh is Vadodara Airport and Ahmedabad Airport which is at a distance of 52 and 145 km respectively from this temple. From here you can take private taxis and public transport to reach Pavagadh.
By Train- The Nearest railway station from this temple is Vadodara railway junction which is at a distance of 55 km from Pavagadh. From here you can easily reach this temple by using local transport services or taxi.
By Road- Roads to Mahakali Mandir Pavagadh are well connected with the other cities of the country so you can easily reach this temple by using your own vehicle or by any public buses or taxi from any part of the country.
Subscribe our TFI Dharma YouTube channel to watch Devotional videos because we are here to serve Sanatana Dhrama: TFIDHARMA