Amarnath Dham Mandir – Guide
The Amarnath Dham Mandir is located in the Indian state of Jammu and Kashmir. The temple is an important part of Hinduism, and is considered one of the most sacred temples in Hinduism. The length (depth inside) of this cave is 19 meters and the width is 16 meters.
Amarnath Dham Mandir cave is 11 meters high. Due to being made of natural ice, it is also called Swayambhu Ice Shivling. This Shivling is made about 10 feet high. This cave is also known as Amarnath cave. The journey to reach Amarnath Dham Mandir is called Amarnath Yatra. This place was named Amarnath and Amareshwara because Lord Shiva told the secret of immortality to Mother Parvati.
History of this Temple
This cave also has its own historical importance, that is because in this cave, Lord Shiva narrated the Amar Katha to Mother Parvati, listening to which Sadyojat Shuk-Shishu Shukdev became immortal as Rishi. A pair of pigeons are still visible to the devotees in the cave, which the devotees call immortal birds. They too became immortal after listening to the immortal story.
It is believed that when Lord Shankar was taking Parvati to narrate the immortal story, he released small infinite snakes in Anantnag, brought sandalwood from the forehead to Chandanwadi, other fleas to the pissu top and Sheshnag to the neck. Left at a place called All these places are still included in the Amarnath Yatra.
The Amarnath cave was first discovered by a Muslim shepherd in the first half of the 16th century. Even today one-fourth of the offering goes to the descendants of that Muslim shepherd.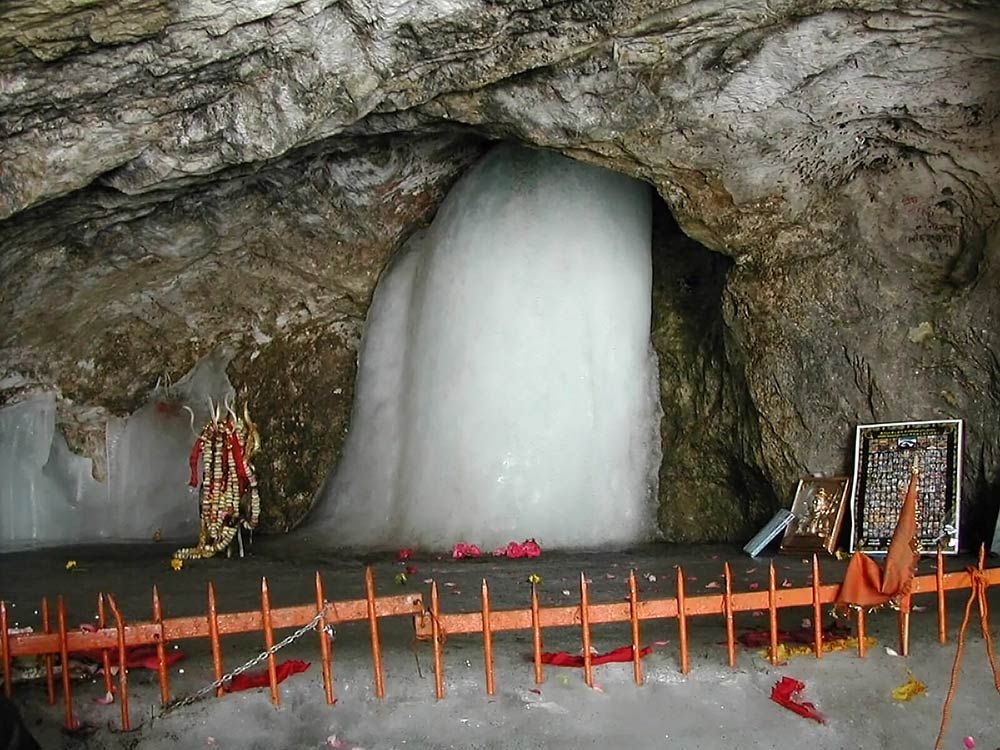 Amarnath Dham Mandir Timings
Amarnath Dham Mandir only opens for about 45 days in a year which is from July to August.
Place to visit near this Temple
Gulmarg
Distance of Gulmarg from Pahalgam is 140 kms. Which is located in the state of Jammu and Kashmir, is no less than Srinagar in any respect. Tourists often come here to enjoy the snow. It also has the highest golf course in the world. One can come here in any season. It is located very close to Pahalgam.
Sonamarg
Sonamarg is also the base camp for the pilgrims traveling from the Baltal route. Apart from the base camp, this area is known for its amazing beauty. Here you can also enjoy pure Kashmiri food. If you are traveling from Baltal to Amarnath then it is only 15 KM from Baltal but by road from Pahalgam it is 178 KM however aerial distance or direct distance is only 28 KM. But one has to travel a lot by road.
Ladakh
Ladakh does not need any introduction. The clean air and the beauty of the Buddhist monasteries automatically attract tourists to this place. There is no dearth of places for picnics here. Amarnath Yatra starts in June and July and this is also the best time to visit Ladakh. Distance of ladakh from Pahalgam is 170 kms.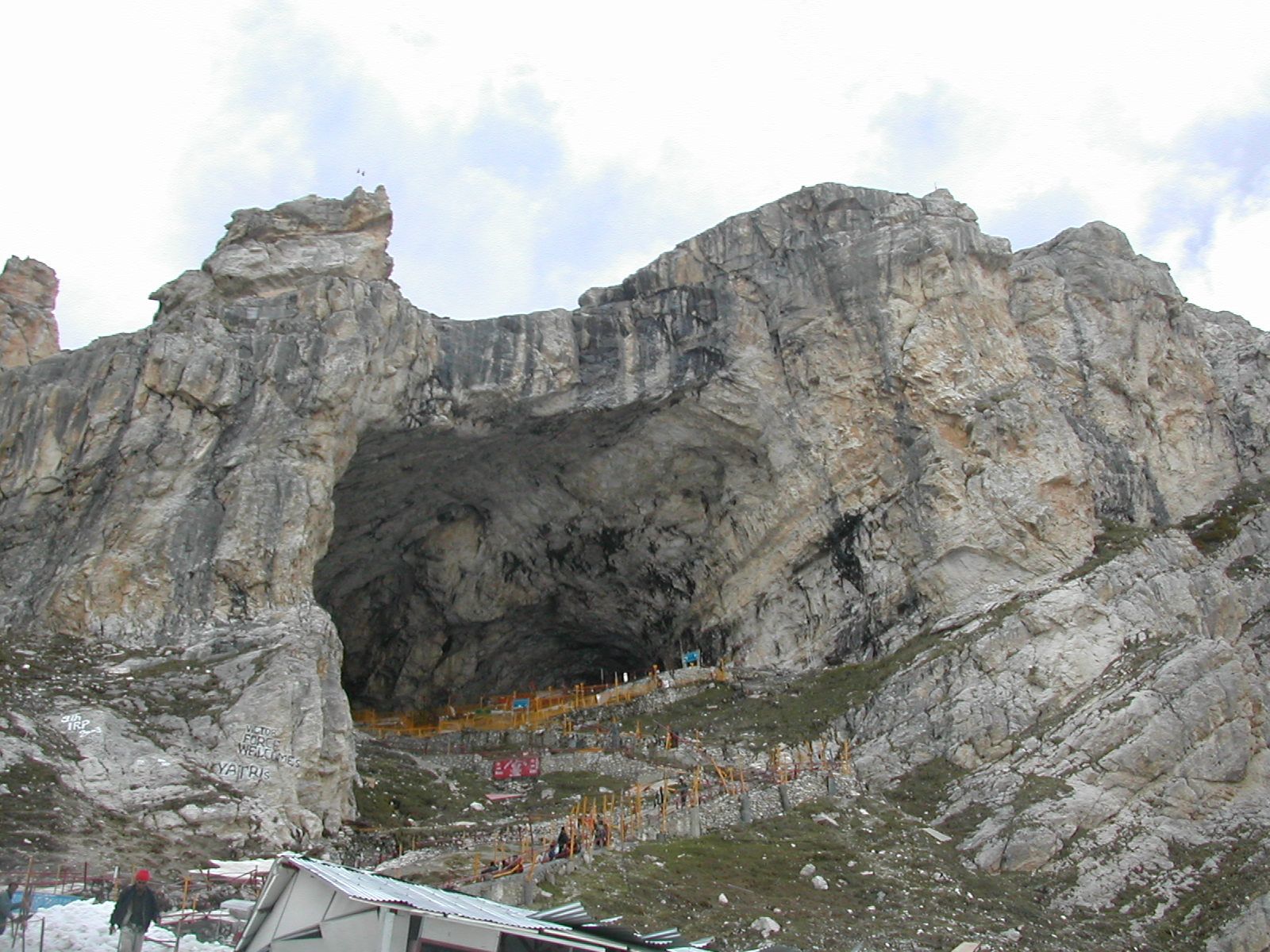 Also Read: Rajrappa Mandir Rajrappa Jharkhand, Timings, History, Travel guide and How to reach
How to reach Amarnath Dham Mandir
By Air- The Nearest airport from Amarnath Dham Mandir is Jammu airport, which is at a distance of about 178 km from the temple. From here you can easily reach this temple by using local transport services or taxi.
By Train- The Nearest Railway Station from this temple is Jammu Tawi, which is located at a distance of about 178 km from the railway station. From here you can easily reach this temple by using local transport services or taxi.
By Road- Pahalgam is situated at a distance of 315 km from Jammu and Baltal is situated at a distance of 400 km from Jammu. Amarnath Temple is 32 KM from Pahalgam.
Subscribe our TFI Dharma YouTube channel to watch Devotional videos because we are here to serve Sanatana Dhrama: TFIDHARMA