Chinese influence in Canada is alarmingly pervasive. The sovereignty and security of Canada may be under danger due to China's expanding influence. As a result, the Canadian government is now exercising a little more caution in situations involving relationships and business between China and Canada.
Recently the federal government banned all research funding with Chinese military and state security institutions and urged the provinces and universities to adopt similar guidelines to bring in new national-security guidelines and better protect cutting-edge science and technology from ending up in the hands of China.
The pro-Chinese leaders and citizens of Canada are under radar as a result of these conditions. And China, a major participant in the world, is aware of when to back off in order to avoid being caught with its political agendas.
Chinese snooping
Early in 2022, Chinese diplomats covertly conveyed warnings to "friendly" influential Canadians, recommending them to lessen their interaction with federal lawmakers in order to avoid being the subject of Canadian spy agency inquiries into foreign involvement.
China wants to safeguard its network of "Canadian friends," which it uses to forge relationships, exert influence, and discreetly obtain information from senators and members of parliament.
Why is China being so protective of its influential Canadians? Why are they such a big deal to them?
Actually, through misinformation campaigns and covert monetary donations, these citizens and leaders aid the Chinese government in increasing its influence and interference in Canada. Additionally, they recruit Chinese international students who are studying in Canada to work as volunteers to support their chosen Liberal politicians. All of this is detailed in classified CSIS reports.
Read More: Peru is being looted by the US and Canada in broad daylight
The secret records demonstrate that Chinese influence efforts extended beyond electoral involvement, including strategies to target Canadian legislators and alter public opinion through proxies in the business and academic communities.
These people serve as the Chinese government's eyes and ears in order to further its covert goals. So, what is China's secret agenda?
China's interests in Canada
China has carefully planned its campaign in order to restore a liberal administration and defeat Conservative candidates seen as hostile to Beijing in the 2021 federal election.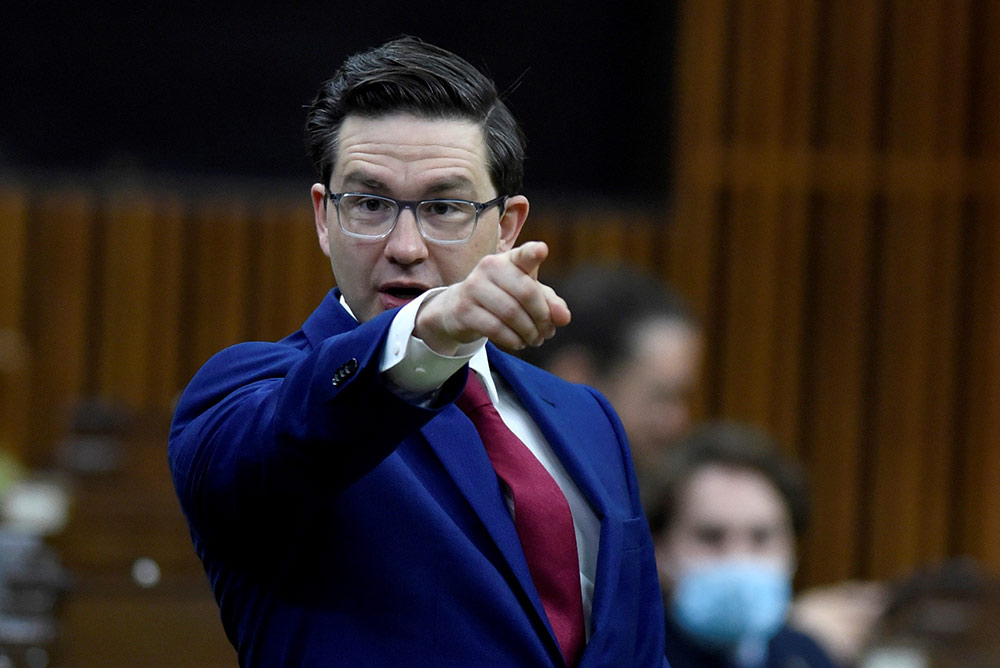 It's important to note, that the blind love of Prime Minister Justin Trudeau for China the election of a liberal government will directly benefit the Chinese. China will pressure the liberal administration to grant them permission for further access to their nation.
And only a minority liberal government in power will make this happen. The conservatives are the sole obstacle standing in China's way of achieving this self-serving goal.
Interference in elections
There were strong allegations that China interfered in the 2019 campaign. "Canadians can have total confidence that the outcomes of the 2019 and the 2021 elections were determined by Canadians and Canadians alone at the voting booth", the PM replied to the allegations.
Pierre Poilievre, leader of the Conservative Party, meanwhile, charged that Mr. Trudeau was "covering up the meddling of the dictatorial regime" in China. In Calgary, he declared, "He is absolutely content to allow a foreign totalitarian regime participate in our elections as long as they're helping him.
Following that, CSIS stated in its reports that China had learnt the spy agency was alerting specific senators and members of Congress from all major parties for the first time about influence operations being carried out by Beijing. Chinese diplomats then started working to stop foreign interference operations targeting elected politicians in Canada.
Read More: Ottawa constructs a façade to fool the Canadian public
In an effort to influence legislative debates and government decision-making, China and its agents of influence are undertaking covert efforts to build relationships with elected officials, according to CSIS. In addition to giving the lawmakers the names and contact details of CSIS agents, they can get in touch with to share information, the spy service had asked MPs to notify them of any questionable conduct.
These individuals represent a significant threat to national sovereignty and are primarily responsible for China's meddling in Canada. It is past time for Canada  to learn who these traitors are.