Whenever we hear about Germany, the first thing that comes to our mind is its extremely hostile foreign policy against Russia. Berlin is one of the primary players which govern the internal structures and organisational framework of the European Union. But the same Germany that not very long ago took part in the movement to bring the downfall of Russia is now trying to enhance its bilateral cooperation with Russia.
Berlin has been an active participant in the laughable plots and conspiracies concocted by Ursula von der Leyen, Joe Biden, Emmanuel Macron and others to damage the political, economic and diplomatic interests of Russia. However, as the West's sanctions and military strategy keep backfiring recurringly, an isolated Germany has realised that it was a blunder to target Russia.
Olaf Scholz wants to make amends with Russia for his terrible actions. He has devised another strategy to attain that. He has decided to reach out to India. In order to reach out to India, Scholz recently praised India's foreign minister S Jaishankar's statement regarding the EU. But why India?
Because Germany knows that only India can help it secure its energy supply lines. Between February 25 and 26, Olaf Scholz, the German chancellor will be in India. He is in the nation for the first time since assuming office in December 2021. He will meet with Indian Prime Minister Narendra Modi in Delhi during his two-day trip and then travel to Bangalore.
German Foreign and Security Policy Advisor Dr Jens Plötner met with Indian National Security Advisor Ajit Doval and External Affairs Minister Dr S. Jaishankar in Delhi prior to the Chancellor's visit. The conversation was on ways to work together on issues including climate change, Afghanistan, the crisis between Russia and Ukraine, and getting ready for the Chancellor's visit.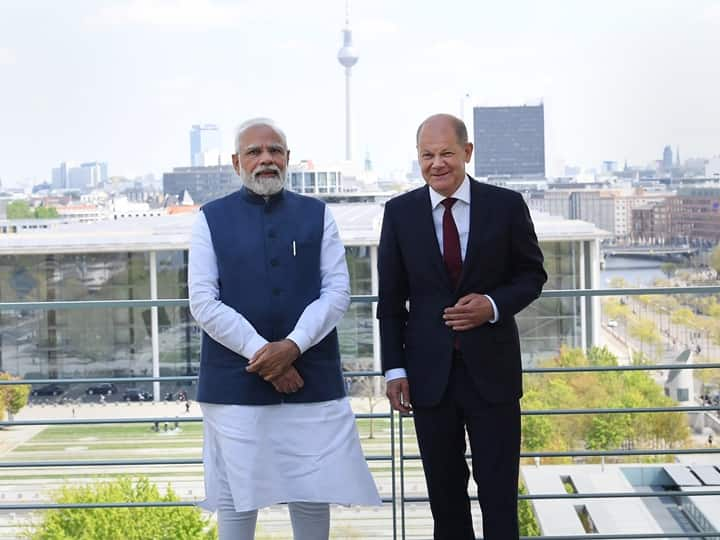 There is barely any sector – culture, science, economy – in which tremendous effort is not being done, Dr Plötner said in expressing his optimism about the relationship between Germany and India. The voice of New Delhi is one that is heard very clearly, one that is listened to in Moscow, and that makes it all the more crucial, he said in reference to India's role in resolving the dispute in Europe.
The head of German security lauded the alliance with India and said that the two nations had similar views on how international relations ought to be run. He remarked, "We adore working with India and consider it a cornerstone of Germany's worldwide participation."
Why is Germany enhancing its partnership with India?
Germany has always been a loyal member of the European Union, a group infamous for their passionate pursuit of nefarious initiatives. One of the EU's main objectives is to hound Russia, a nation it deemed to be an obstacle in its path. Germany had been actively participating in all of the initiatives aimed at Russia's downfall.
However, as time passed, Germany began to realise that the EU's methods of harassing Russia were not only unethical but also had adverse repercussions on Europe in general and Berlin in particular. Germany's ambitious Nord Stream pipelines got disrupted welcoming unprecedented consequences for the energy sector of Europe.
It wasn't until Germany took a step back and evaluated its actions that it realised how much harm it, along with the EU, had caused to Russia. But most importantly, Scholz realised that more harm was done actually to Germany.
In recent times, Berlin endured one of the worst inflations and recessions of its history. Thousands of people were compelled to take to the streets to voice their disillusionment with the government.
Germany knew it had to make amends for its past mistakes, and the only way to do that was by extending a hand of friendship to Russia.
Read more: Provocation is to NATO, as barking is to dogs
However, Germany also knew that reaching out to Russia directly would not be easy. After all, they had been at odds for a long time, and Berlin had played an active role in the quest to bring Moscow's downfall. So now, Germany has decided to seek the assistance of India, which is a strategic ally of Russia.
India, which not long ago gave the international world a harsh reality check, was contacted by Germany for this purpose. India had not expected Germany to be the one to reach out, especially after everything that had happened between Berlin and Moscow, but it has happened.
In the coming visit, Germany will try to persuade India that it has come to the realisation that its actions towards Russia were wrong and had caused unnecessary harm to its economy and diplomatic interests. It is expected that Olaf Scholz will try to convey that he now wants to make peace with Russia and extend a hand of friendship, but he knew that it would be difficult to do so directly.
So here comes India's role.
Being a non-aggressive player, it is likely that India will not turn a blind eye to the grievances of Germany. However, India also knows that Russia had also suffered a lot because of Germany and EU's actions. So, New Delhi is likely to tread carefully on this path.
Scholz is under the belief that India would speak to Russia on its behalf and try to pave the way for a meeting between Berlin and Moscow. Apparently, the close ties between Modi and Putin are being used by Germany in its geopolitical experiment to wean itself off the hegemony of the US.
Read more: No more compliance: Poland and Hungary step away from EU's domination
Therefore, it remains to be seen whether India will use its diplomatic power to arrange a bilateral meeting between Scholz and Putin. Although Russia will be reluctant initially at the notion of forgiving Germany given the fact that Moscow does not want a hostile relationship with Germany, it is expected that it will eventually forgive Berlin and restart the energy relationship it had before the Russo-Ukraine war. After all, Russia realises that in order for the attainment of its economic ambitions, the establishment of a partnership even with its former nemesis is necessary.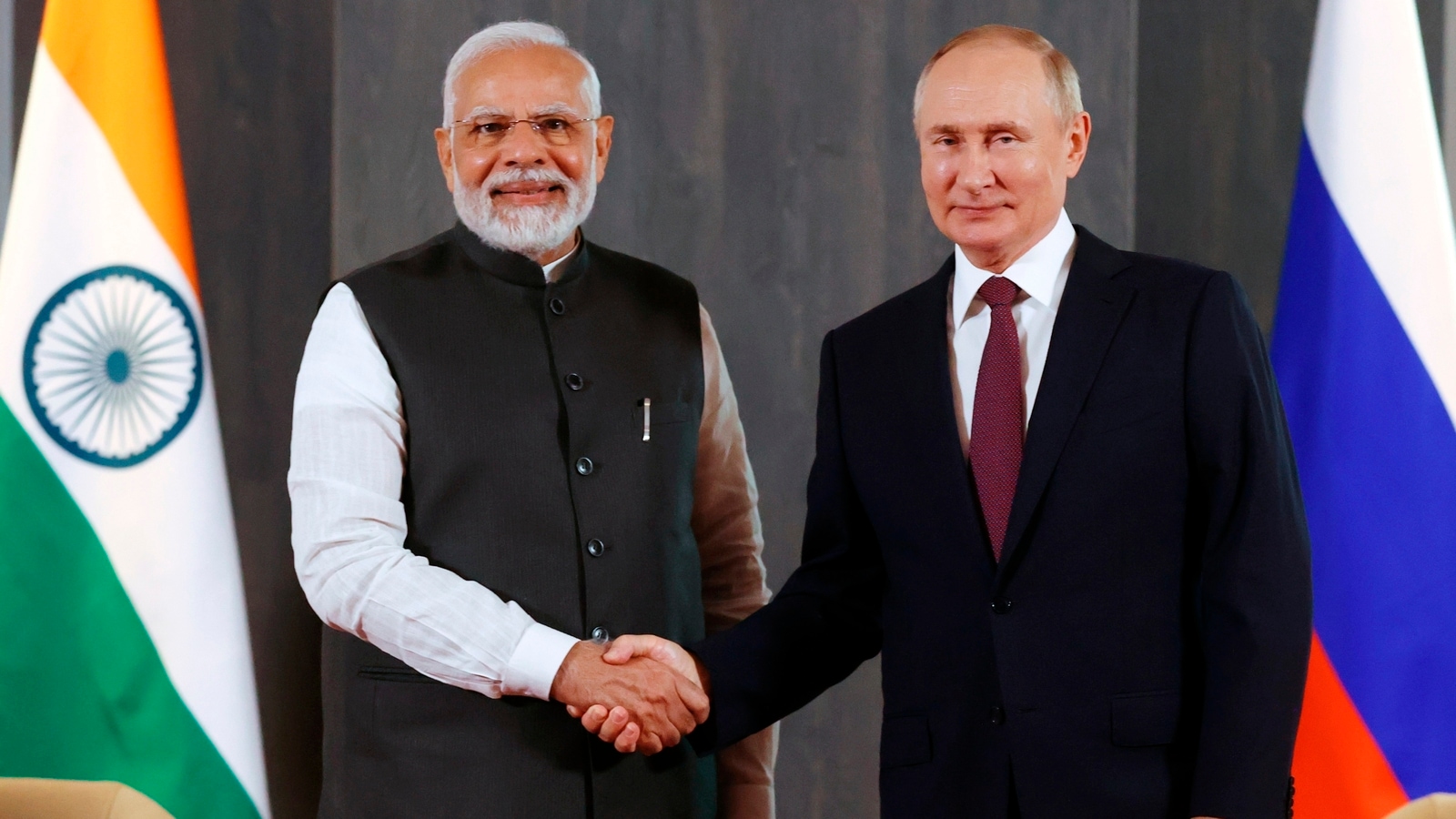 Germany knows that if it sincerely reaches out to Russia through its trusted ally, India, then the chances of the burden created by recession and inflation will be lifted. Berlin is also aware of the fact that New Delhi is one of the major buyers of oil from Moscow, therefore if it enhances its bilateral cooperation with India then that can satiate its energy needs as well.
In the end, Germany knows that its decision to praise India can create huge differences in the geopolitical arena. It takes courage to acknowledge one's mistakes, and even more courage to try to make things right. By extending a hand of friendship, Germany had taken the first step towards reconciliation, and who knows, maybe the European Union would learn from this and work towards their initiatives in a more ethical manner in the future.