Canada is the no.1 choice of tourists worldwide owing to its wide range of attractions. From its vibrant cities to its stunning natural landscapes, Canada has something for everyone. But, little did we know that the country has something to offer even for 'birth tourists' who want to invade Canada. You heard that! The land of Canada has now developed a new trend of getting attacked by 'Birth Tourists'.
Touring Canada to explore its natural wonders is quite typical but birth touring the country might sound strange to some. What is birth tourism?
Amidst the rolling hills and starry skies,
Where life begins and wonder never dies,
Comes forth a practice shrouded in debate,
A journey for some, a burden for the state.
Birth tourism, the term that we define,
A concept both complex and so refined,
Where mothers travel far to give birth,
To grant their newborns a citizenship worth.
A right to reside and to call it home,
A future secure, wherever they roam.
Sounds cool right? The practice is on the rise in Canada. According to research by the Department of Immigration, there are thought to be 2,500 cases of "birth tourism" annually. And these figures are from 2017, thereby meaning that there must have been a significant increase in these numbers as of today. These are foreign pregnant mothers who are temporarily residing in Canada.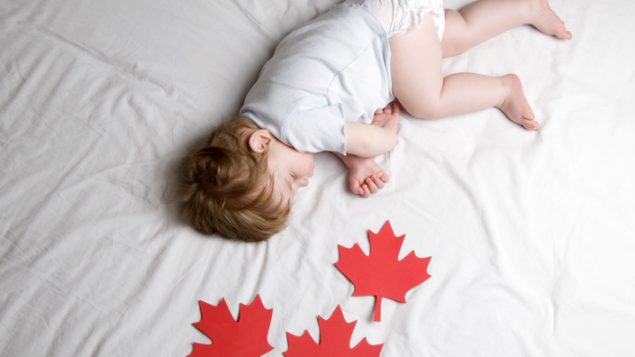 Read More: Canada for the US is just a Chihuahua carried in a designer bag
"The number of estimated deliveries by short term visitors, i.e. 'residual' deliveries, shows an increasing trend in recent years from around 800 annually in 2010 to around 2,500 in 2017," said the report An Examination Of In-Hospital Deliveries.
"Of some 265,000 hospital deliveries annually around 92 to 93% are by mothers who are Canadian citizens or landed immigrants, wrote researchers. Around one to two per cent, approximately 6,000 annually in recent years, were by temporary residents in Canada," said Hospital Deliveries.
"However, the 6,000 included cases, where fathers were Canadian or foreign mothers, had a legitimate reason to be in Canada. More specifically around 4,000 births were by temporary foreign workers, more than 1,000 by international students and around 1,000 by refugee claimants and temporary resident permit holders annually."
The study notes that there have been several media stories on the subject and petitions urging the government to take action to curtail or stop the practice.
Babies born there are eligible for all advantages under the 1947 Citizenship Act.
Now, let's talk about what the general public of Canada thinks.
Fifty-seven percent supported revoking citizenship from children born to temporary residents or illegal migrants. Thirty-nine percent supported the law as it stood.
Read More: Trudeau unknowingly promotes Canada's Trump to America's Trump. Thanks!!
These findings from the report of 'The Toronto Sun' were based on interviews with 3,028 Canadians.
Critics have claimed it's an unfair practice, a misuse of laws, a burden to bear, a strain on resources, a cost to pay, and a challenge to sovereignty day by day. The medical care of the country is already in shambles and birth tourists are a burden on it. The debate goes on in the country, and the question of birthplace has become a concern for the state.
Birth tourism has become a practice that the majority of Canadians contemplate. The invasion of birth tourists is becoming a burden on Canadian land as it is having an undue impact on the country's infrastructure, excess load to the healthcare facilities which are already facing the brunt of the failed federal policies, increasing competition in the employment sector, and moreover the Canadian culture is also getting impacted.