Canadians have been struggling with unexplained delays during their passport verification and processing procedures at the airport. But the corrupt Justin Trudeau's priorities are something else.
In recent years, Canada has been at the forefront of the global movement to legalize cannabis. As a result, the country has seen an explosion in the number of companies seeking licenses to produce and distribute cannabis products.
Recently, a cannabis company based in British Columbia said they have received Health Canada approval to possess, produce and sell cocaine.
Adastra Holdings Ltd. in Langley is owned by Michael Forbes, the creator of Forbes Group— which operates a "myriad" of companies including everything from health care services delivery, advertising and media production, moving and storage and more. He also owns cannabis companies such as Sitka Weedworks and Clarity Cannabis.
Make no mistake: legalising drugs is not a sensible policy. If heroin is legalised, its price will fall dramatically, hypodermic needles will be freely available at the local drug store, and drugs can be obtained anywhere. There would be no economical or medical justification to abstain from drug use.
Read more: The first signs of an NWO led Canada are here
The experiment of legalising heroin in the United Kingdom failed, owing mostly to increased addiction. The present crack epidemic is significantly worse than the heroin epidemic. Those addicted to crack almost completely disregard all other factors, including work, sleep, food, family, and children.
Crack abuse is not a victimless crime; addicts frequently victimise their children through negligence, as well as their employers and co-workers through sluggishness and carelessness.
This has also raised questions about the priorities of the government and the impact that this trend could have on the public.
One of the most concerning aspects of this trend is that companies are being granted licenses to produce and distribute cannabis products before citizens are being issued passports.
We have all seen widespread reports of long lines and growing frustration with passport processing delays, which have seen Canadians miss flights, cancel trips and even camp out overnight to secure their travel documents.
Passports are essential for travel, which is becoming increasingly important in a globalized world where people are more mobile than ever before.
Read more: The first signs of an NWO led Canada are here
Passports allow Canadians to explore other cultures, to visit friends and family abroad, and to conduct business on an international scale. Without access to passports, Canadians could be prevented from travelling for personal or professional reasons, which could have negative impacts on their careers, relationships, and personal development.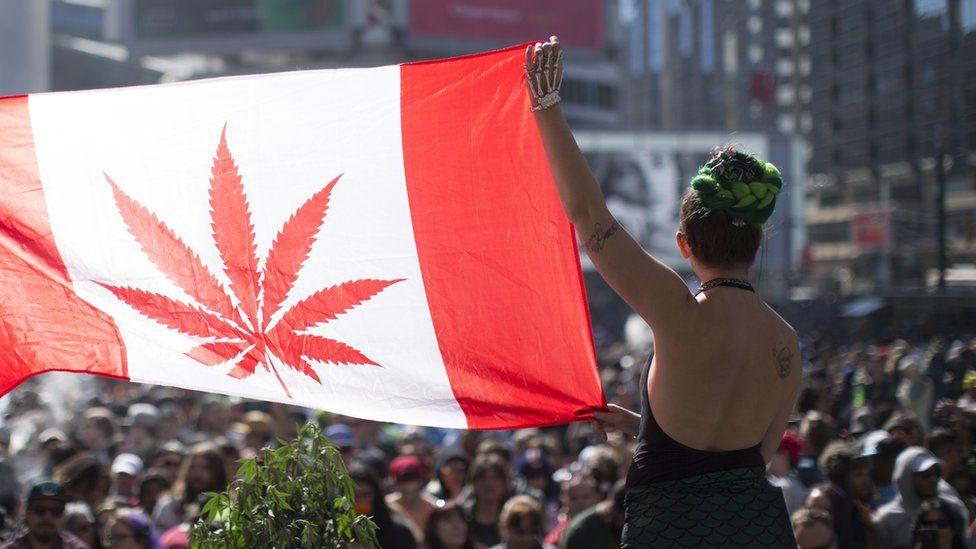 In contrast, cannabis licenses are not essential for the well-being and freedom of individual citizens. While cannabis has been legalized in Canada for recreational and medicinal purposes, it is not a requirement for people to have access to these products in order to live healthy and fulfilling lives.
Therefore, it is concerning that companies are being given priority access to cannabis licenses while individual citizens are being left waiting for passports.
Furthermore, there are potential consequences to this trend that are worth considering. For example, if companies are given priority access to cannabis licenses, it could lead to a situation where the industry becomes dominated by a few large corporations, limiting competition and potentially leading to higher prices for consumers.
Additionally, there could be negative impacts on public health if the industry is not properly regulated and monitored, as has been seen in other jurisdictions where cannabis has been legalized.
The fact that businesses are granted cannabis licenses before individuals are granted passports ultimately raises questions about the Canadian government's ethics.
In Justin Trudeau's Canada, it is simpler to obtain cocaine than common necessities like medical beds and passports. Therefore, this depressing truth demonstrates how Trudeau has turned Canadian society into a real-life nightmare. A leader who prioritises drugs more than basic human needs will inevitably see the demise of his political career and that is certainly the fate of incompetent Justin Trudeau.