The economic situation in Latin America is dire, with soaring inflation and stalled economic growth. To combat this, many countries in the region have implemented revolutionary plans designed to address the issue of inflation, with the aim of stifling it before it worsens
The Plan
Mexico, Argentina, Brazil, Colombia, and Cuba are spearheading a project to curb and reduce inflation in Latin America, which experts consulted by Sputnik have deemed viable and possibly contributing to the region's economic diversification. Mexican President Andrés Manuel López Obrador has outlined the plan as an exchange of food and other goods imports and exports to mitigate the effects of economic difficulties in the locale. The plan aims to lower prices by eliminating tariffs and other restrictions.
Producers, distributors, and vendors will be invited to join the accord. Data shows inflation rates in the five countries to be at 5.63% in Brazil, 7.76% in Mexico, 13.12% in Colombia, 42.08% in Cuba, and 98.8% in Argentina. Argentine President Alberto Fernández has expressed that only five countries – Cuba, Brazil, Mexico, Colombia, and Argentina – will be part of this plan. However, López Obrador has revealed that he would reach out to Honduran President Xiomara Castro, Chilean President Gabriel Boric, and Bolivian President Luis Arce as well.
Read More: Is a common Latin American Currency feasible?
Arce has mentioned that he has already spoken with the Mexican president about joining the initiative. Brazilian President Lula, announced the plan on his social media accounts, expressing his hope to go to Mexico "as soon as possible" and extending an invitation to President López Obrador to come to Brazil.
Moritz Cruz, Ph.D. in Economics from the University of Manchester, stated that the plan could be effective in reducing inflation in Mexico, despite the different economies, as the focus is on cutting tariffs and taxes. Cruz noted that more than half of the inflation in Mexico is due to the rise in food prices, so the plan could benefit the López Obrador government, given that the South American nations are major exporters in this area.
On the other hand, Cruz mentioned that Mexico could also export oil or certain manufactured goods. He highlighted the importance of studying what is causing inflation in each country in order to figure out what will be traded.
Read More: Mexico Is Making a Killing Out of the West-China Tussle
Regional Integration: Opportunity for Latin America
Furthermore, this presents an opportunity for South American countries to strengthen their ties with China and reduce their dependence on the United States. The agreement could potentially boost Mexico's trade with China and South American countries, allowing the region to diversify its markets while maintaining some level of trade with the U.S.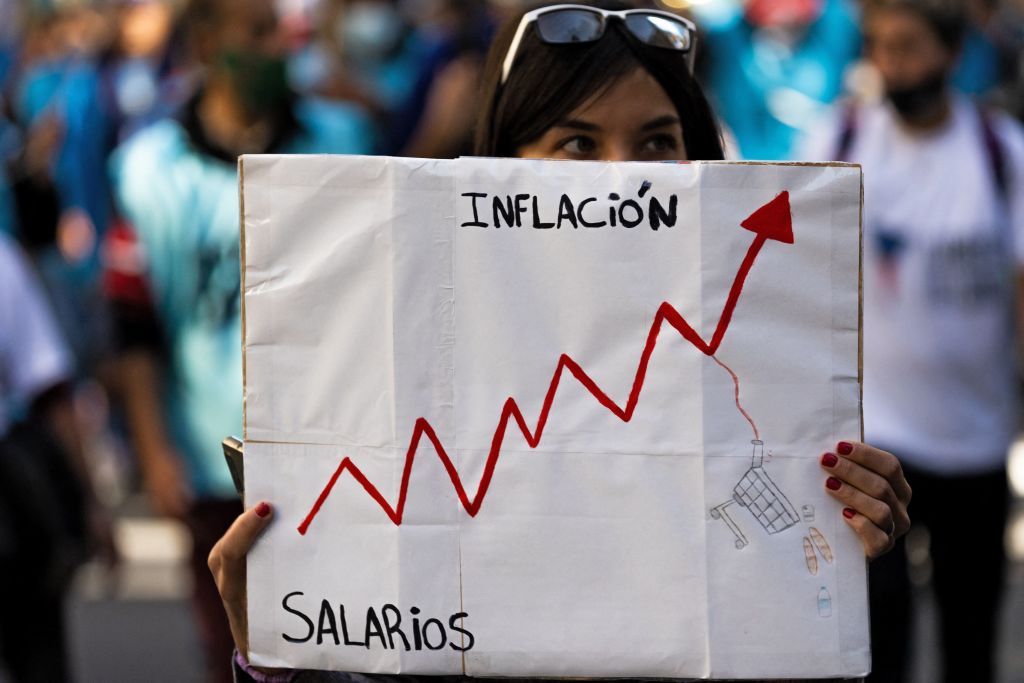 The plan to combat inflation through measures other than the monetary is a promising idea that could yield the desired effect of lowering the index. Octavio Dorantes, an economist, and professor at the National Autonomous University of Mexico (UNAM), pointed out that this plan could position Mexico as a leader in the region. Dorantes stated that Mexico is at the forefront of new regional integration, and it is yet to be seen how it will work out.
Read More: Biden's infrastructure plan is going to destroy emerging markets like Brazil and Mexico
Mexico has the potential to export manufactured goods and energy while leveraging the abundant raw materials in South American countries. While US and Canada have traditionally been involved in solving the region's economic problems. Latin America is a region that is highly vulnerable to inflation, but with effective policies and collaborations countries in the region can improve their economic stability and promote growth. While the plan is still in its early stages, the efforts made thus far are a positive sign of progress toward a more stable economic future.