Macron made France stink really bad! 5,600 tonnes of waste are lying idol on the streets of Paris, because there is no one to pick them up.
French nationals are strongly opposing President Macron's newly-introduced Pension plan. Demonstrations and protests have been organised to show their dissatisfaction.
Now, Municipal workers have gone on an indefinite strike, resulting in garbage piling up on the streets. This has caused public health concerns, with reports of rats coming to get the garbage.
Read More: France's geopolitical calculations and the Biafra question: Unraveling the puzzle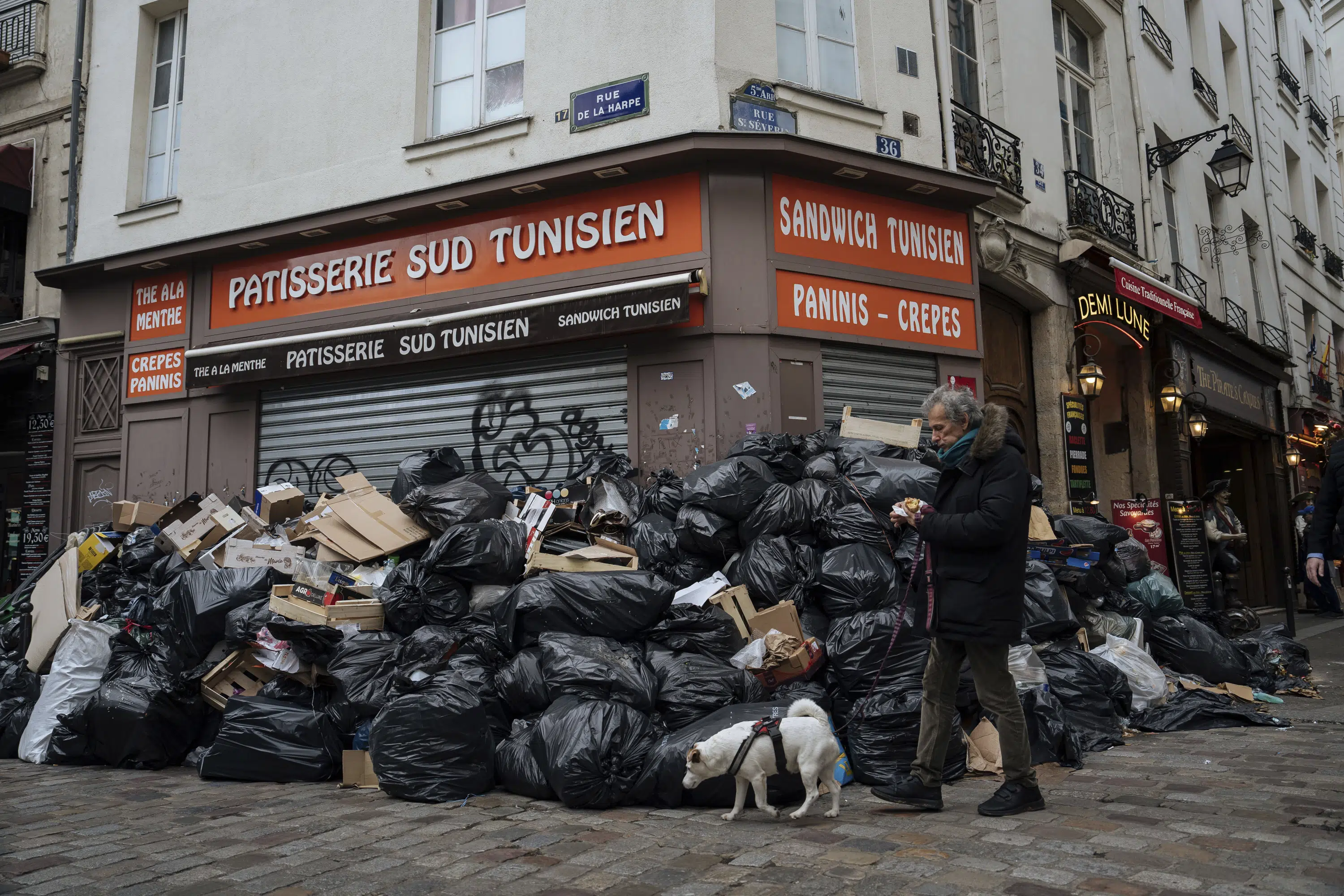 The discontent of the people of France is clear, and they're not backing down anytime soon, Macron has landed up in a domestic mess, from where it appears there is no exit.
This Pension reform might become his Achilles heel eventually leading to an ouster.
The government is trying to negotiate with the strikers but the workers aren't ready to budge. The whole situation has become a PR nightmare for Macron, as the public's perception of him is being damaged.
Read More: How France outshined USA on every front possible
The government is now taking necessary measures to tackle the issue, with teams of workers and equipment being sent in to clear the streets. The response is too late, though, and the damage has already been done.
The pension reform has become a major issue and Macron's lack of response to the situation is causing further unrest. He needs to take action and address the grievances of the public, or elRese he might be in serious trouble. It remains to be seen how Macron will be able to salvage the situation, and the future of his reforms are now uncertain. He needs to act quickly and take the necessary steps to appease the public, or else he might have to bear the brunt of their wrath.