Latin America and the Caribbean have long been considered pawns in the geopolitical chessboard by the US and Canada. This is especially true when it comes to the US and Canadian plans to invade Haiti.
The US and Canadian governments have a long history of using the Caribbean and Latin America to carry out their own objectives, it is not surprising that these two nations have been able to use the region as a staging ground for their plans to invade Haiti.
Canada laying groundwork
Canadian Ambassador to Haiti, Sébastien Carrière, announced that Canada has undertaken a major military deployment in Haiti.
Recently, Carrière stated in an interview that Canada had delivered two shipments of armour since October, with a third and fourth delivery expected in the near future. Additionally, there was a CP-140 surveillance mission and intelligence sharing, as well as ships arriving, which indicated a substantial military deployment.
Read more: Brazil and China's Space Diplomacy is a game changer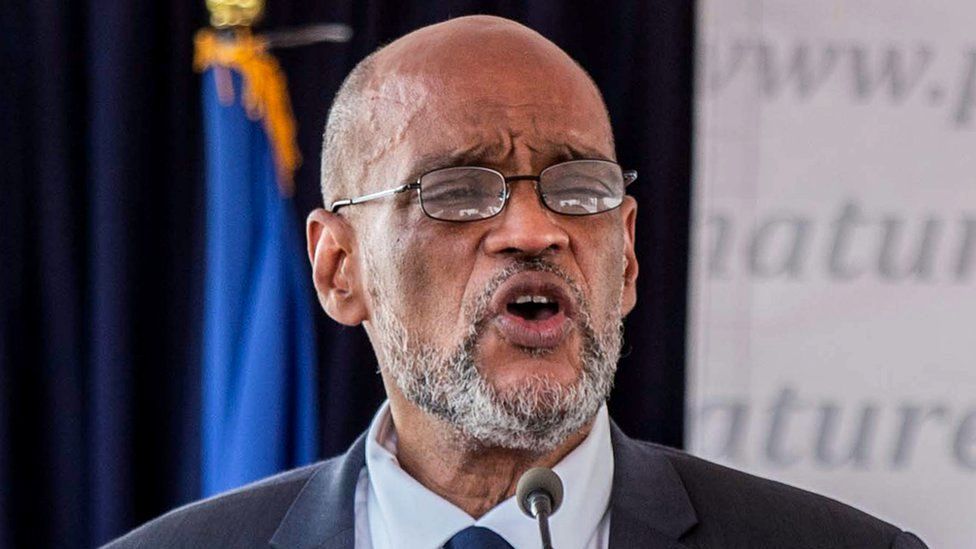 This is in response to the request of Haitian de facto Prime Minister, Ariel Henry, for a foreign military intervention to fight gang violence on October 7, 2022. However, this decision was met with considerable resistance from the Haitian people, likely due to their past experiences with UN military occupation. Canada has been persuading a lot of countries in the region to support its illegal invasion of Haiti which is coming in future.
Caribbean nations
The Community of Latin American and Caribbean States (CELAC) has been open to potentially sending in a foreign military to Haiti, a feeling that is echoed by a few Caribbean countries.
In January's CELAC Summit, the bloc published the Buenos Aires Declaration. In the declaration, CARICOM made a statement expressing its willingness to work with the Haitian stakeholders in order to reach a consensus. A move that stages a ground for a military intervention.
The CARICOM delegation, led by Jamaican Prime Minister, Andrew Holness, visited Haiti on February 27. During the visit, the delegation met with Haiti's de facto prime minister Ariel Henry and his new government. It also met with the Montana Accord coalition which is a major opponent of Henry's. It was decided that the CARICOM delegation would provide direct support to the Haitian National Police to help ensure improved security.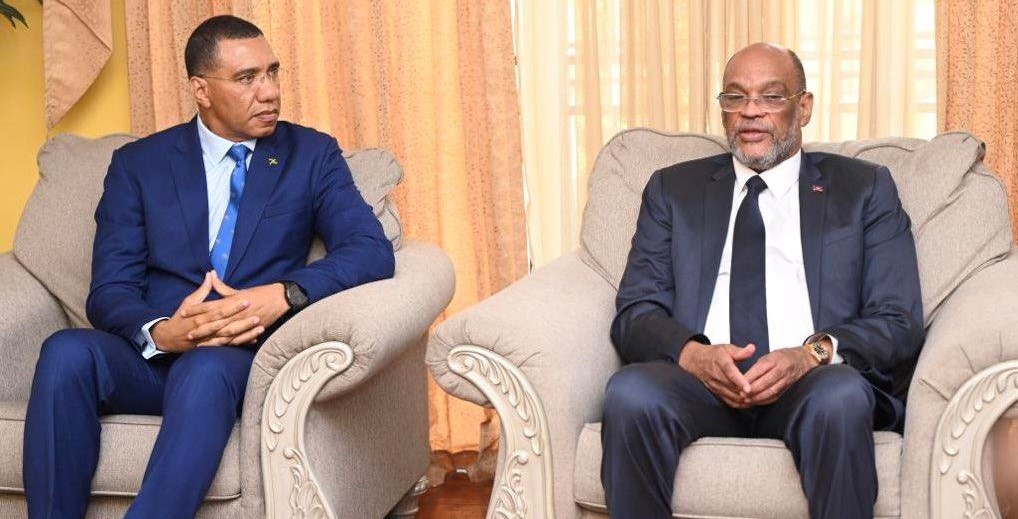 At the meeting, CARICOM chose not to act on the proposal of military intervention. But, Jamaica and the Bahamas had expressed their willingness to provide aid with members of their security forces. Other nations like Barbados, Belize, Guyana, Suriname, and Trinidad and Tobago could potentially offer assistance with their military.
The Jamaican Prime Minister, Andrew Holness, declared that Jamaica would be open to taking part in a multinational security aid mission. Additionally, the government of Guyana declared their endorsement of military intervention in Haiti.
Read more: Brazil's partnership with Colombia puts US ambitions at risk
Moreover, the Prime Minister of the Bahamas, Philip Davis, identified the large number of Haitian refugees as a great peril, and stated that he would send troops or police to Haiti as a component of a UN or CARICOM peacekeeping operation if requested to do so.
Davis is hoping for involvement from Canada and the United States. Bahamian Foreign Minister, Frederick Mitchell, made this clear when he stated, "Canada has been asked to take the lead."
And that's why Justin Trudeau, along with Ambassador to Haiti, Sébastien Carrière, Ambassador to the UN, Bob Rae, and his national security adviser, Jody Thomas, attended the CARICOM biannual meeting.
Prime Minister Trudeau recently verified the dispatch of a Canadian military aircraft to monitor Haiti and assist in "anti-gang" manoeuvres. At the CARICOM meeting, Trudeau declared that Canada would be sending two Kingston-class naval vessels to survey the waters around Haiti.
He also said that Canada would provide the Haitian National Police (PNH) with multiple armoured vehicles to help fight criminal gangs. Trudeau's website has a statement showing that he had private conversations with the leaders of Barbados, the Bahamas, Jamaica, and Haiti, who are all in support of foreign military intervention in Haiti.
Trudeau has publicly declared that Canada is not in a position to take the reins on a multinational "special military force" in Haiti. Therefore, Canada is instead attempting to get a regional body, like CARICOM, CELAC, or the Organization of American States (OAS), to do so. If this effort fails, a "Coalition of the Willing" made up of a mix of Latin American and Caribbean countries may have to be put together.
The Dominican Republic, which is not a member of CARICOM, has been the most outspoken advocate of foreign military action in Haiti. In January, President Luis Abinader repeated his demand for a "strong military force" to aid the Haitian National Police.
Will Brazil give up?
But, the missing puzzle piece of the military intervention is Brazil. Last time when Haiti was invaded by the US in 2004, it received enormous support from Brazil.
In February 2004, the forces of US, Canada, and France militarily occupied Haiti for three months, before handing over to the UN Mission to Stabilise Haiti (MINUSTAH). MINUSTAH was led by Brazil. It averaged 9,000 military troops and 4,000 police officers from 56 mostly poor countries, with Latin American soldiers predominating.
Efforts are underway to persuade Lula once again. In a rather ironic twist, Lula's visit with US President Joe Biden in February focused on "strengthening democracy" despite Washington's many attempts to undermine it in Brazil. The visit also included a discussion on "instability in Haiti."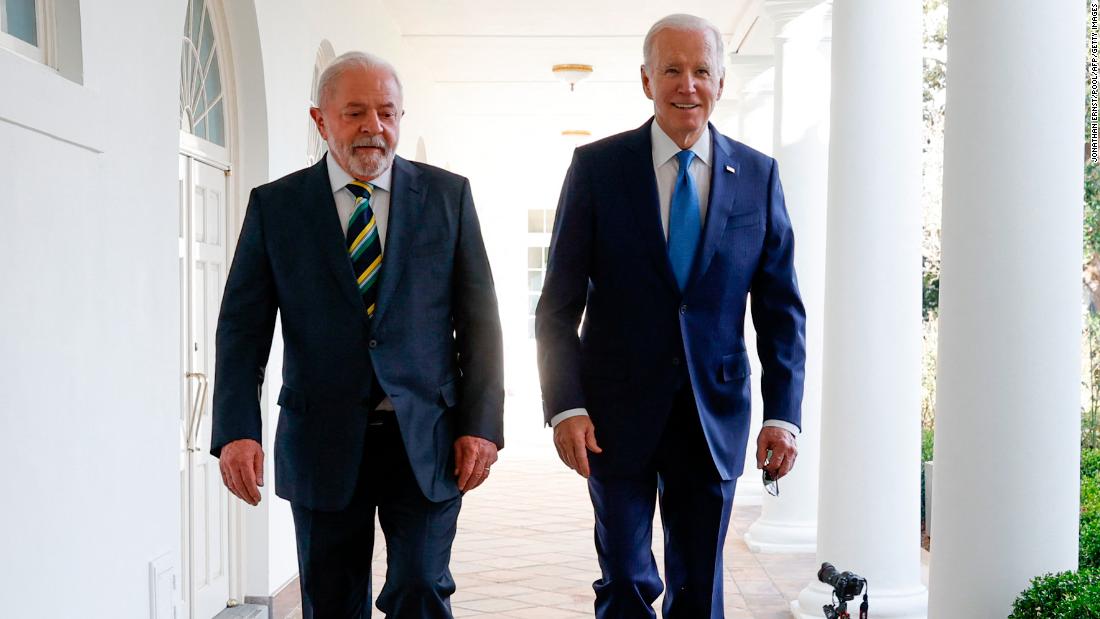 Other governments in Latin America already like Argentina, Chile and Ecuador already support the US blindly as their reins are controlled by Washington. All in all, both Biden and Trudeau are working overtime to undermine Haitian democracy. Canada's Trudeau has long followed US' orders and it won't be a surprise if it's the same again.
Therefore, the US and Canada have both used Haiti as a tool to further their own geopolitical agendas, and have been accused of using the country as a base for their military operations in the region. Furthermore, the US and Canadian plans to invade Haiti are ways to gain access to the country's resources, such as its mineral and oil reserves. It remains to be seen whether the nefarious plans of Biden and Trudeau regarding Haiti will be successful or not.