Greatest Indian Cricketers of All Time: India has a long and illustrious history of producing elite-level cricketers. There has been a production line of Indian talent ever since the first Indian picked up a cricket bat and ball. Every day, millions of children play cricket in the streets, in school playgrounds, and on cricket pitches, hoping to emulate their cricketing heroes and, hopefully, one day, become India's next big sports star.
3 Greatest Indian Cricketers of All Time
Everyone knows that Indians are crazy about cricket. It is more than just a game for them; it is a way of life. Tens of millions of people tune into Sports broadcasts for the Indian Premier League and the various one-day and test matches around the world. Although the following three Indian cricket legends no longer play, having long retired, the best sports betting sites Florida offers would have their teams as clear favorites to win their games if they donned their pads and picked up a bat because they were that talented.
Sachin Tendulkar
It will not come as a surprise to see the name Sachin Tendulkar on Greatest Indian Cricketers of All Time list. Tendulkar is more than worthy of his "God of Cricket" nickname, if only because of his God-like status in India and globally. Tendulkar's meteoric rise to superstardom was nothing short of spectacular. He began playing cricket as an 11-year-old boy and made his Test match debut only five years later. Anyone who knew anything about cricket knew Tendulkar was a once-in-a-generation talent, but even those plaudits would have struggled to predict just how amazing Tendulkar would become.
Tendulkar played domestic cricket for Mumbai from 1988-2013, although he had a brief stint with the famous English team Yorkshire. Tendulks played for Yorkshire in 1992 and not only became the first overseas player to turn out for them but was the first-ever player not born in the county of Yorkshire to pull on their whites.
There's not much to say about cricket's idol that has not been told over and over again, so we'll end on his ridiculous batting record. In 200 tests, Tendulkar scored 15,921 runs with an average of 53.78. He achieved 51 centuries and 68 half-centuries. He also racked up 18,426 runs, 49 centuries, and 96 half-centuries in ODI games. The man was phenomenal.
Sunil Gavaskar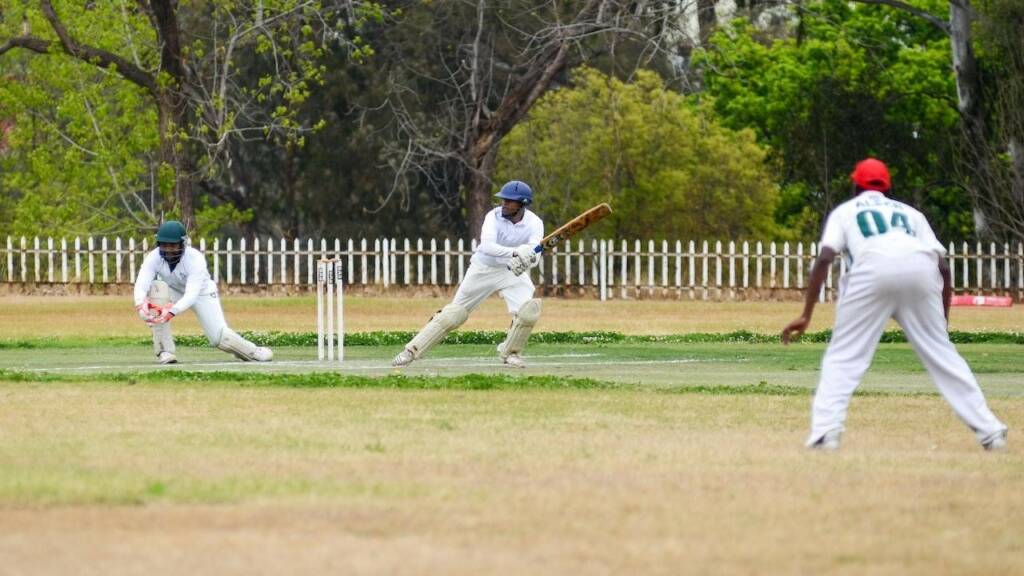 Before Tendulkar claimed the crown of Indian cricket's best-ever batsman, there was Sunil Gavaskar. "The Little Master" was an incredible opening batsman who had a penchant for taking on fast bowlers. His average of 65.45 against the West Indies, who at the time had the world's most vicious fast-bowling attack, has never been beaten.
As a 22-year-old, Gavaskar made his test debut against the West Indies. He missed the first test due to a nail infection but scored 65 and 67 not out in the second test, including hitting the winning runs to give India their first victory over the Caribbean team.
By the time he called time on his test career, Gavaskar had played 125 matches and scored 10,122 runs, with a 51.12 average. Those figures include 34 centuries and 45 half-centuries—a worthy inductee of cricket's Hall of Fame.
Kapil Dev
While Tendulkar and Gavaskar were renowned for their batting ability, Kapil Dev is one of cricket's best-ever all-rounders. A hard-hitting middle-order batsman and a deadly fast-medium bowler, Dev captained the Indian cricket team that won the 1983 Cricket World Cup, becoming the first Indian captain to achieve such a feat.
Dev played a total of 275 First Class cricket matches, scored 11,356 runs with an average of 32.91, yet managed to take 835 wickets for a 27.09 average while making 192 catches. He is still the only player to score more than 5,000 test match runs and take over 400 test match wickets.
Also Read: West Indies cricket was poisoned years ago. Now, its officially on deathbed