King Charles III coronation: Many important polls are scheduled to be held in Africa this year. The upcoming Zimbabwe polls is one of them. The general elections are expected to be held in Zimbabwe in July or August this year.
It is no secret that the West doesn't really like the current Zimbabwe government. Zimbabwe President Emmerson Mnangagwa's government has been criticised over "human rights abuses".
Now, a new row has erupted as UK MPs want Mnangagwa barred from King Charles III coronation.
Mnangagwa to be barred from King Charles III coronation
As per a report, British Parliamentarians are calling for Zimbabwe's President to be barred from attending the coronation of King Charles III. UK Prime Minister Rishi Sunak's government has been pushed by the British parliamentarians to withdraw the invitation to the Zimbabwe President.
The UK MPs argue that the President Mnangagwa government's human rights record and its alleged corruption make him an unwelcome guest at such a significant event.
However, President Mnangagwa recently said he was "excited" to receive an invite to attend the royal event on May 6.
In fact, he will be the first Zimbabwean leader to visit London in over two decades after the United Kingdom imposed sanctions on Harare over alleged human rights violations and electoral fraud during the rule of the late Robert Mugabe.
Thus, it was going to be a significant event for the Zimbabwean leader that now the UK MPs have determined to spoil.
Read More: The Great Zimbabwean Heist: West's cunning plan
A letter has been written to British Foreign Secretary James Cleverly that was signed by the chairperson of the All-Party Parliamentary Group Zimbabwe (APPG) in the House of Commons, Navendu Mishra, urging the UK government to advise Buckingham Palace to reconsider the invitation of the Zimbabwean leader.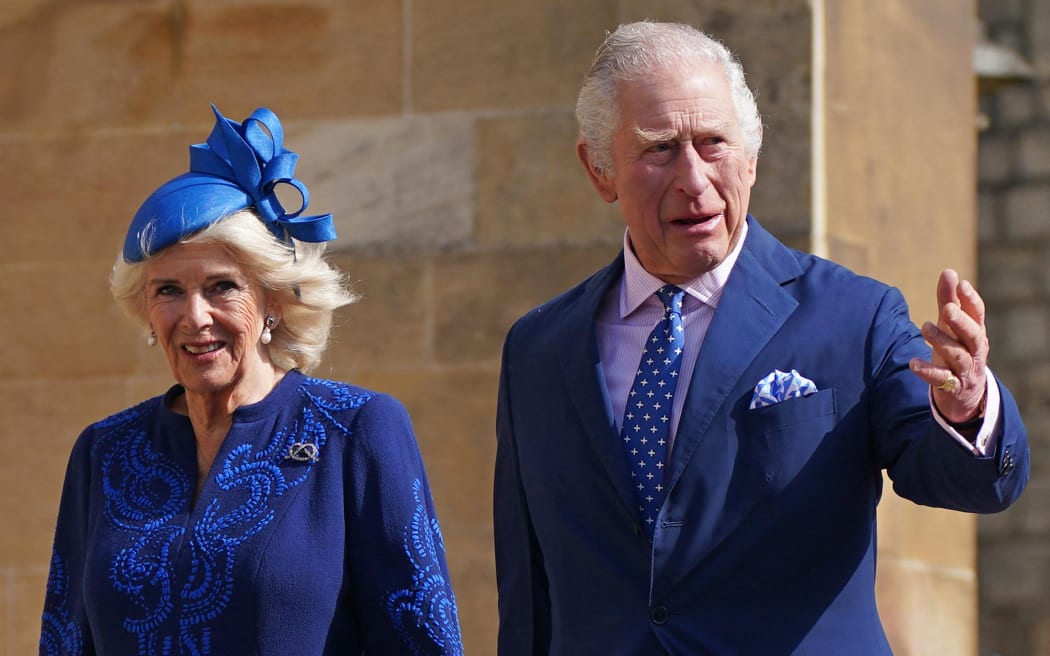 The APGG raised a few key points justifying its objection to inviting Zimbabwean President to King Charles III coronation.
They said that political violence and human rights abuses are widespread with opposition leaders being harassed, beaten, imprisoned and murdered.
Corruption is rife, extending to the highest levels of government and Zimbabwe Electoral Commission (ZEC) and all institutions of the state have been suborned to the ruling party.
Read More: Zimbabwe's Mnangagwa's 'in-house' cleaning corners west backed NGO's
The main opposition party leader Nelson Chamisa is habitually denied permission to hold rallies.
Further, they also raised the issue of opposition legislator Job Sikhala, who was arrested nearly a year ago for speaking on behalf of the family of a slain opposition activist.
Thus, the legislators said inviting Mnangagwa, who took over from Mugabe in 2017 following a military coup, will send the wrong signal that the UK condones bad governance.
It is to be noted here that Zimbabwe's President Emmerson Mnangagwa had previously called criticism of human rights abuses by his government "divisive falsehoods" and claimed that his administration was under renewed attack from domestic and foreign opponents.
We have previously explained how the Zimbabwean President launched a "in-house" cleaning mission to tackle the threat posed by bogus NGOs working on an agenda to destabilise the country. Now, it looks like the UK MPs' actions are yet another attempt to dent the Zimbabwean President's image, ahead of the elections.
Zimbabwe has long been the target of Western sanctions, however this time it has gone a step further in humiliating the Zimbabwean President over an invitation to the UK's royal event.