Card games psychology: Gaming is one of the world's oldest past times. In fact, archaeologists have found hidden clues that some of the earliest civilizations were all about strategy and chance. In Ancient Egypt, gamers played a board game called Senet. In Ancient Mesopotamia, they played a game now known as the Royal Game of Ur.
Both titles were war strategy games that involved moving across a board and rolling the dice to determine certain outcomes. In both cases, knuckle bones were used in place of the modern six-sided die. Despite their differences, both games represented the same human urge—to compete with others in an entertaining and intellectual pursuit.
Fast forward a few thousand years and not too much has changed. Despite the ongoing eSports boom, the rise of mobile games, and the proliferation of VR technology, many people still enjoy playing classic table and card games just like their ancestors did hundreds of years before. Here's a look at why they've stood the test of time.
Blackjack & Mental Mathematics
The game blackjack emerged in the late 1700s and early 1800s, at which time it was evolving from existing French and Italian card games of the era. Today, most people play the game in an online format because it's convenient—and digital platforms tend to offer bigger bonuses. Regardless of how they play, people enjoy the game because it involves hard mathematics as players look to hit 21.
Compared to other card games, a game of blackjack can be quantified based on the probability of certain cards remaining in the deck. The larger the number of shoes, the more complicated this type of forecasting becomes. But for some people, this is actually part of the game's charm. They enjoy quickly and thoroughly balancing probabilities as the game unfolds.
Chess & Forecasting Decisions
And speaking of complexity, the game of chess offers unparalleled opportunities for players. The game first emerged around the sixth century, when it was known as chaturanga in India. Over a millennia later, chess remains a global staple because it challenges players mentally and creatively.
Though many consider the game to be in the domain of geniuses, it's not just a tactical knowledge of the chess board that helps players win. They must also understand strategy from a more intuitive and creative standpoint. In other words, it challenges their logic and reasoning skills at every turn while also pushing them to devise a more creative approach than their opponent.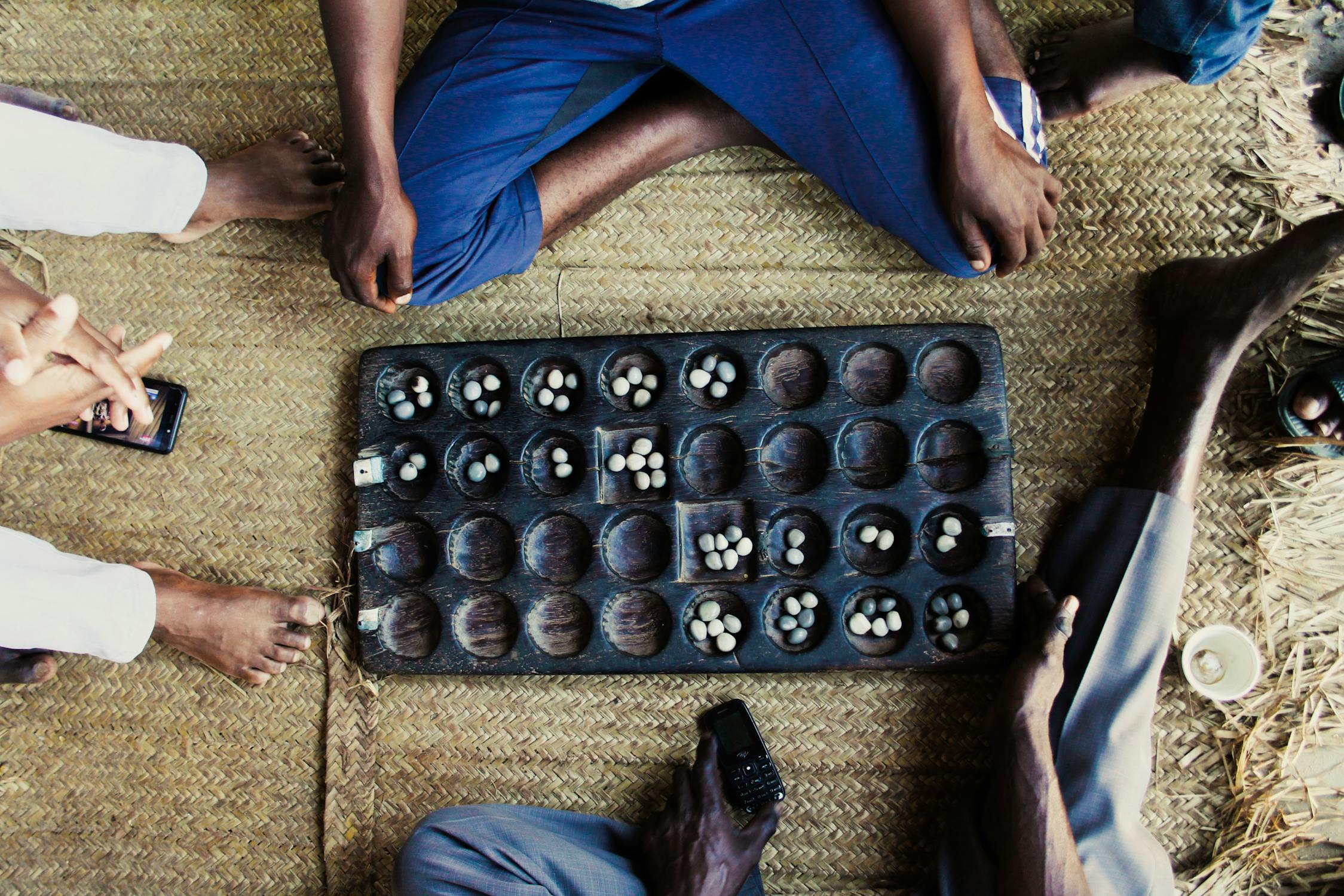 Backgammon & A Dash of Excitement
At the start of this article, we mentioned the games of Senet and the Royal Game of Ur. Both mark the world's oldest discovered games—but close behind is backgammon. Its precursors come from ancient Rome, dating back to around 3000 BC where it was known as the 'twelve-lined game'.
So, what has kept this ancient title alive? Most enjoy the game because of its entertainment value. As anyone who has played backgammon knows, it can get a little competitive, adding to the excitement. Because it combines elements of strategy and luck, there are ongoing (and unpredictable) challenges for both players to deal with—all the way until the game's end.
Mancala & A Simple Setup
As exemplified by backgammon, not all successful board games need to be as challenging as blackjack or chess. In fact, some games are popular because they're simple enough to be played with anyone, regardless of background or language barriers. Enter Mancala, a turn-based game that comes from the 3rd century—and may have its origins in Ancient Egypt, just like Senet.
Part of the reason mancala remains so popular is that the board is easy to create (or recreate) and the only necessary pieces are stones or beans. The rules are simple—but that doesn't mean that players aren't challenged to think critically to stay ahead of their opponent and 'surround' their pieces. Today, this game is played around the world, from Seoul to Mogadishu to Sao Paolo, and is even a part of larger mental sports competitions, like the Mind Sports Olympiad games.