It seems that Canada's economic woes and Trudeaunomics have paved the way for Mexico's resurgence. The battle for North American economic dominance is heating up, and Canada is losing ground to the United States and its southern neighbor.
According to a recent media report, Canada is being left behind in the nearshoring boom, as the US and Mexico take center stage. Rosemary Coates, founder and executive director of the Reshoring Institute, stated, "There is very little activity, or at least very little written, about reshoring to Canada." 
While labor costs may be lower in Canada compared to the US, they pale in comparison to the incredibly cheap labor available and tax levies available in central Mexico. As a result, companies are flocking to Mexico, leaving Canada in the dust.
The Mexican masterstroke 
The key to attracting these mega factories lies in the workforce, wages, and automation. Since 2021, the US and Mexico have successfully lured a wave of high-tech factories focused on gas-powered automobiles, electric vehicles, and semiconductor manufacturing. 
The US Department of Energy predicts that over 50 electric vehicle battery plants will be established in the US and Mexico by 2030.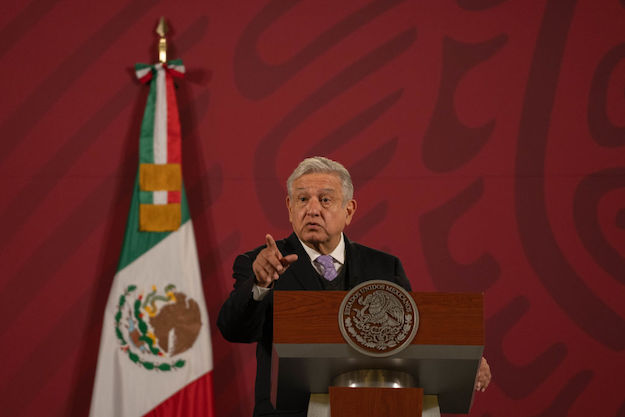 Whereas, Mexico, in particular, has benefited greatly from nearshoring, with over $30 billion in foreign direct investment pouring into the country last year alone. This surge of investment has been driven by companies seeking to move their manufacturing operations closer to customers.
Sergio Arguelles, president of the Mexican Association of Private Industrial Parks, revealed that between 75 to 100 US, Canadian, Chinese, Korean, and Japanese companies have either moved or expanded their manufacturing plants in Mexico in 2022. 
Industries such as automotive, electronics, industrial machinery, furniture, and textiles have found a new home south of the border. Experts predict that the next decade could witness an even greater flow of investment, with estimates ranging from $60 billion to $150 billion pouring into Mexico from new manufacturing operations, as per a report by the Brookings Institution.
Read More: Gayness will be the end of Justin Trudeau
Trudeaunomics 
Meanwhile, Canada has been experiencing a steady exodus of manufacturing activity over the past few years, resulting in losses of approximately $13 billion. The Canadian Manufacturers & Exporters Association (CME) attributes this decline to a nationwide shortage of skilled workers in the manufacturing sector. 
Smaller businesses are also feeling the pinch, with many owners opting to leave due to stress, and a desire to step back from responsibilities or pursue other ventures. A report by the Canadian Federation of Independent Business (CFIB) reveals that over three-quarters of small business owners plan to exit their ventures within the next decade.
Trudeau's government's mishandling of the economy and negligence of crucial factors have undoubtedly contributed to this downfall. It appears that Trudeau's poor economics have ravaged the Great White North, leaving it vulnerable and allowing Mexico to seize the opportunity for growth.
Mexico City is emerging as a formidable competitor while Ottawa struggles to keep up. Unless drastic measures are taken to address the issues plaguing the Canadian economy, Mexico's rise will continue at the expense of its northern neighbor. 
Read More: Trudeau's Wild Proposal to Use Tax Dollars for Drug Supplies Gets a Greenlight
It's time for JT to understand that talking about LGBTQ+ is just pure BS. He better reevaluates his economic policies and regains its standing in the region before it's too late. The battle for economic supremacy in North America is on, and Canada must fight back with wit, determination, and a renewed focus on revitalizing its economy.
Watch More: