Introduction: Understanding the Importance of Safe Weight Loss
Numerous individuals aspire to attain and sustain a healthy weight; however, it is of utmost importance to prioritize safety and long-term success when embarking on the journey of weight reduction. While quick-fix diets and extreme exercise regimens may promise rapid results, they often lead to short-lived outcomes and potential health risks. To shed light on this topic, we consulted medical experts who shared their secrets to safe weight loss, focusing on sustainable strategies for lasting benefits.
Nutrition and Dietary Considerations
Embracing a well-rounded and nourishing diet is a vital component of safe weight loss. Medical experts emphasize the significance of including a variety of wholesome foods in one's meals, including vegetables, fruites, whole grains, lean proteins, and healthy fats. By integrating these essential elements into their diet, individuals can ensure the intake of vital nutrients, facilitate appetite control, and promote overall well-being.
Incorporating Weight Loss Supplements Safely
In selecting great weight management supplements, prioritizing quality and safety is paramount. Opting for products that have undergone rigorous testing and certification by respected regulatory authorities ensures reliability.
Carefully reviewing labels and ingredient lists is necessary to align the chosen supplements with individual dietary preferences and restrictions. It is vital to remember, however, that weight reduction supplements should never be used as a sole solution. 
They should be seen as complimentary tools in the context of a holistic strategy to weight management that includes a well-balanced diet, regular exercise, and other healthy habits. Consistent monitoring of progress, and being attentive to changes in the body and overall well-being, is advised. 
If any negative side effects or discomfort occur, discontinuing the supplement and seeking prompt medical advice are highly recommended to prioritize overall health and well-being.
Managing Caloric Intake for Safe Weight Loss
Caloric intake plays a significant role in weight management. To lose weight safely, it's vital to create a calorie deficit by consuming fewer calories than the body requires. However, extreme calorie restriction can be counterproductive and lead to nutrient deficiencies. Medical experts recommend consulting a healthcare professional or registered dietitian to determine a personalized calorie range that supports safe and sustainable weight loss.
Choosing the Right Diet Approach
The market is flooded with various diet approaches, making it challenging to identify the most suitable one for safe weight loss. Medical experts stress the importance of individualization when selecting a diet plan. Instead of falling for fad diets, they encourage adopting a well-balanced and flexible approach that suits personal preferences and dietary requirements. Gradual and consistent changes to eating habits are more sustainable and effective in the long run.
Exercise Strategies for Weight Loss
Engaging in regular physical activity is a fundamental aspect of safe weight loss. You can successfully build lean muscle mass, burn calories,, and boost your metabolism by incorporating aerobic exercises like swimming, brisk walking, or cycling with strength training exercises. Medical experts advise beginning with moderate-intensity workouts and progressively increasing duration and intensity. It is critical to listen to your body and avoid overexertion, especially if you have any underlying medical concerns.
The Role of Sleep and Stress Management
Sleep and stress management are often overlooked factors in weight loss journeys. Inadequate sleep and chronic stress can disrupt hormonal balance, increase cravings, and hinder weight loss progress. Medical experts highlight the importance of prioritizing quality sleep and implementing stress reduction techniques such as meditation, deep breathing exercises, and engaging in hobbies or activities that bring joy and relaxation. These practices can support overall well-being and contribute to successful weight management.
Monitoring Progress and Making Adjustments
Tracking progress is crucial to stay motivated and make necessary adjustments along the weight loss journey. Medical experts suggest keeping a food and activity journal to monitor daily habits, identify patterns, and make informed decisions. Regularly assessing progress, such as body measurements and weight, can provide valuable insights and help determine if any modifications are required. Celebrating non-scale victories, such as increased energy levels or improved mood, is equally important for long-term success.
Seeking Professional Guidance and Support
Weight loss is a complex process, and seeking professional guidance can greatly enhance safety and effectiveness. A healthcare professional, licensed nutritionist, or certified personal trainer can offer tailored counsel and support. These experts can help identify any underlying health issues, provide guidance on suitable diet and exercise plans, and offer motivation and accountability throughout the journey.
Also Read: The Power of Greens: 10 Health Benefits of Eating Salads Every Day
Conclusion: Long-Term Weight Maintenance Strategies
Safe weight loss is a journey that requires patience, dedication, and a holistic approach. By prioritizing balanced nutrition, incorporating weight loss supplements safely, managing caloric intake, choosing suitable diet approaches, incorporating regular exercise, addressing sleep and stress management, monitoring progress, and seeking professional guidance, individuals can set themselves up for long-term success. Remember, maintaining a healthy weight is not just about achieving a number on the scale but about cultivating a sustainable and healthy lifestyle that promotes overall well-being.
Article By: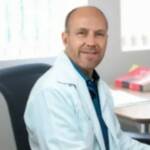 Dr. Carl Steadham, MD is a family medicine specialist in Fort Wayne, Indiana with over 20 years of experience in the medical field. He graduated from Medical College of Georgia at Augusta University in 2000. Dr. Steadham warmly welcomes new patients to his practice in Indiana.