The shocking $61,000 cost of Prime Minister Justin's extravagant trip to a New York City anti-poverty conference recently grabbed headlines. Trudeau claims to care about poverty, but it appears that teaching others is his passion rather than living the life he preaches.
The Canadian Taxpayers Federation faces difficulties, but Trudeau keeps lecturing people. He looks to be an expert student, failing daily to run his own nation well while simultaneously imparting knowledge to other countries.
LGBT Rights
Giorgia Meloni, the Italian representative, came under fire from Trudeau during the G7 summit in Japan over their stance on LGBT rights. However, he conveniently ignores the urgent problems in his own country and finds time to criticise other countries. Trudeau said "Canada is concerned about some of the positions Italy is taking on in terms of LGBT rights." After publicly criticising Italy, Trudeau also expresses his concerns about Poland's treatment of LGBTQ people.
And now here comes one more such instance. Celebrities, activists, and political figures gathered for the Global Citizen NOW summit in New York City on April 27 and 28 in order to take "urgent action" against extreme poverty. Ironically, it was at this occasion that Trudeau's exorbitant travel expenses were revealed.
Read More: Trudeau's Global Isolation is about to get Worse
Extravagance in Details
$61,000 was spent on hotels during Trudeau's two-day journey to the anti-poverty summit in New York City. Attending a conference aimed at eradicating poverty while spending so much money on personal expenses is obviously ironic.
Eleven other passengers traveled with the prime minister and his delegation as they departed Ottawa in a luxurious RCAF Challenger business jet. The delegation paid $562.72 CAD per night for 14 rooms at the lavish five-star Intercontinental New York Barclay Hotel. On April 26 and 27, there were 39 rooms available; on April 28, the last day of the meeting, the number was reduced to only 11 rooms.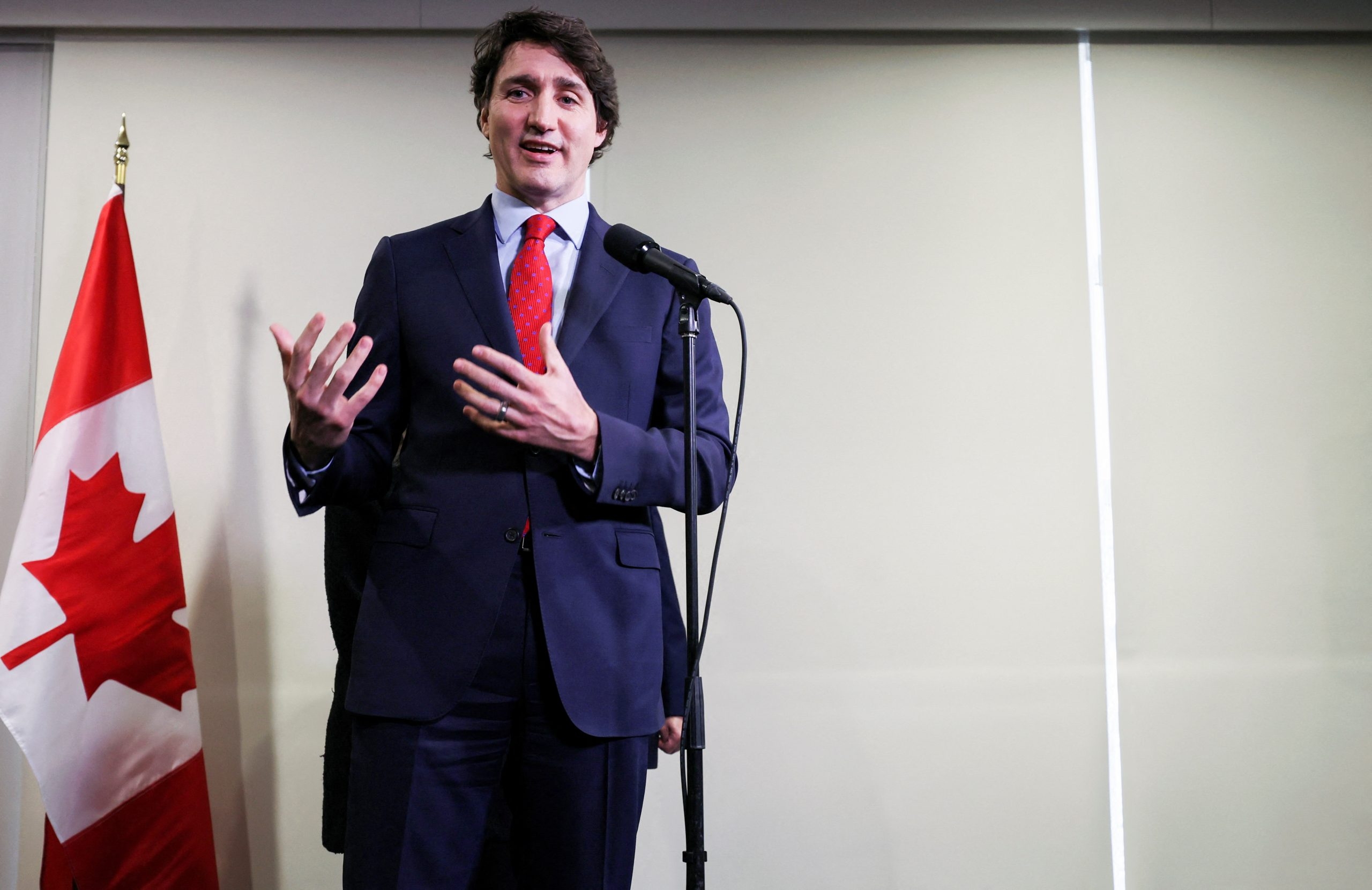 The Stupidity of it All
It's difficult to escape the situation's ridiculousness. The speaker, who spent $61,000 on accommodations in order to attend the event, is the one who promotes the eradication of poverty in his speech. It's comparable to promoting health while chain-smoking or lecturing about climate change while flying in a private jet.
Read More: RCMP Attempts to Investigate Trudeau, Ends with a Closed Case and Humiliation
Hypocrisy reaches its limit for Justin Trudeau as both sides of his face become clearly visible. On the one hand, he attends a seminar on poverty, but on the other, he spends $61,000 just to stay there. Such actions of Trudeau have led to debilitating the country's stature on a global stage. Trudeau's actions raise questions about his commitment to the cause and highlight the hypocrisy within his advocacy.
Watch More: