The last few days were kind of a fairytale gone horribly wrong for NATO. The infamous Wagner PMC, known for their treacherous ways, suddenly had a change of heart. They decided that, oh no, they didn't want to shed blood in Mother Russia. 
How noble of them! But wait, here's the kicker: Putin's right-hand man, Aleksander Lukashenko, stepped in like a knight in shining armor to broker a truce. He offered Wagner a cozy hideout in Belarus and promised to wipe their slate clean. 
Now, let's cut to the chase. Wagner, having accepted Lukashenko's offer, is marching their way into Belarus, where Russia's nuclear arsenal proudly sits. And guess who's been entrusted with the security of this dangerous stash? Yep, you guessed it—Wagner, unconfirmed. We can practically hear the NATO allies collectively gulping in anxiety. Can you blame them?
Wagner+ Nuclear 
With Wagner holding the keys to Russia's nuclear arsenal, the idea of a catastrophic nuclear attack becomes more than just a bad dream. It's a bone-chilling reality that has NATO allies shaking in their boots. They've even resorted to issuing a stern warning through Article 5.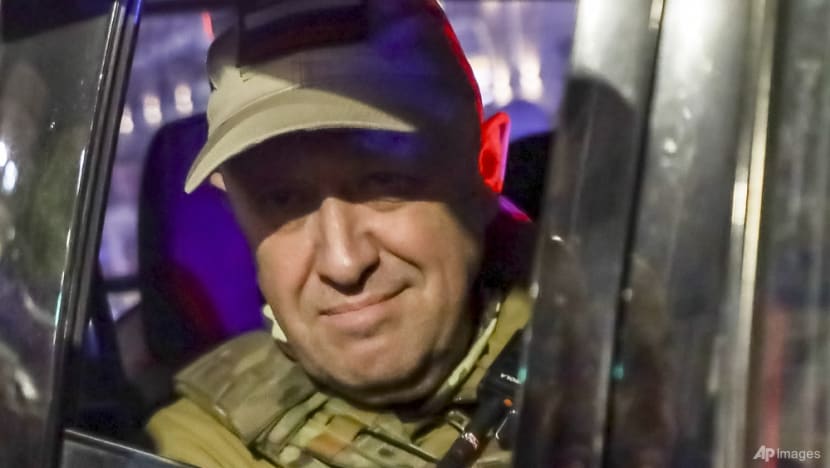 It's like a significant, flashing sign saying, "Danger, danger! Handle with extreme caution!"
The US Senate has jumped into action, introducing a resolution that proposes considering Russia, Belarus, or any Russian proxies responsible if their actions lead to radioactive contamination on NATO territory. 
Read More: Ukrainian Head. Russian Finger. American Sniper
US' Article 5 Warning 
Senators Lindsey Graham and Richard Blumenthal took the stage to make their voices heard. Bravo, senators, for making it clear that fooling around with nuclear disasters is a big no-no!
And hold on tight because we have another twist! Ukrainian President Volodymyr Zelenskyy believes that Russia might be up to no good at the Zaporizhzhia Nuclear Power Plant. He claims they're cooking up a terrorist attack that could result in a radiation leak. Leading to a radioactive cloud making its way to NATO territories. 
Now, before you panic, let's get one thing straight: there's currently no major attack happening at the Zaporizhzhia nuclear plant. So why all the fuss? Well, my friend, it's because the deadly trio of Belarus, Wagner, and nuclear missiles has everyone on edge. It's like mixing dynamite, a ticking time bomb, and a match—all in one terrifying equation.
Oh, and here's a little bonus for you: Ukraine isn't even a NATO ally. So officially, they can't rally the troops with this motion. But hey, if a nuclear radiation catastrophe unfolds, with nuclear clouds entering Poland, Germany, or any other NATO nation, it might just push NATO allies into action. 
Read More: LOL! Russia's Wagner outsmarts the West on a Grand Scale
NATO is actually sitting on a rollercoaster ride of uncertainty, fear, and the looming specter of a nuclear cloud. Ukraine's fate hangs in the balance, and NATO allies are left with the weight of the world on their shoulders. Wagner's shift to Belarus is undoubtedly stoking tensions that they never imagined. 
Watch More: