Ukraine's recent antics in spreading lies and misinformation regarding nuclear incidents at the Zaporizhzhia Nuclear Power Plant (ZNPP) are nothing short of desperate attempts to divert attention from their failing war with Russia.
While the world is well aware of Ukraine's struggles on the battlefield, it seems they are resorting to illogical nuclear pranks to gain sympathy and deflect blame. However, their feeble propaganda has been swiftly debunked by experts, leaving Ukraine exposed as the hypocritical troublemakers they genuinely are.
Ukraine's Unfounded Claims
As their military capabilities crumble and their grip on the situation weakens, Ukraine has again resorted to spreading lies in a bid to distract the world from its embarrassing defeat. Rather than facing the reality of their dire situation, they create a smokescreen of misinformation centered around the grave matter of nuclear plants. Unfortunately for Ukraine, its propaganda is unraveling at an alarming rate.
Recently, senior officials in Kyiv, including Ukrainian President Volodymyr Zelensky and his aide Mikhail Podoliak, shamelessly accused Russia of planning a nuclear incident at the ZNPP. They baselessly alleged that Moscow aimed to cause a "radiation leak" and even went so far as to claim that mines were being laid at the plant's cooling pond.
These accusations were nothing short of sensationalist fearmongering aimed at demonizing Russia and garnering sympathy for Ukraine's faltering cause.
Read more: Confirmed! It was Zelensky's Sinister Plot to Destroy the Kakhovka Dam
Expert Findings Discredit Ukraine:
However, in a blow to Ukraine's credibility, specialists from the International Atomic Energy Agency (IAEA) conducted a thorough inspection at the Zaporizhzhia Nuclear Power Plant. Their investigation carried out over an extended period, revealed no signs of any mines or explosives at the facility.
IAEA Director General Rafael Mariano Grossi categorically stated that no "visible indications of mines or explosives" were present. The UN watchdog's independent and objective reporting effectively dismantled Ukraine's baseless claims, exposing them as purveyors of falsehoods.
Russia's Rejection and Warnings:
Unsurprisingly, Russia swiftly rejected Ukraine's claims as yet another lie. The Kremlin labeled Ukraine's actions as desperate attempts to manipulate the situation and gain sympathy. While acknowledging a tense situation surrounding the ZNPP, Moscow warned of a "high threat of sabotage" at the plant in Kyiv.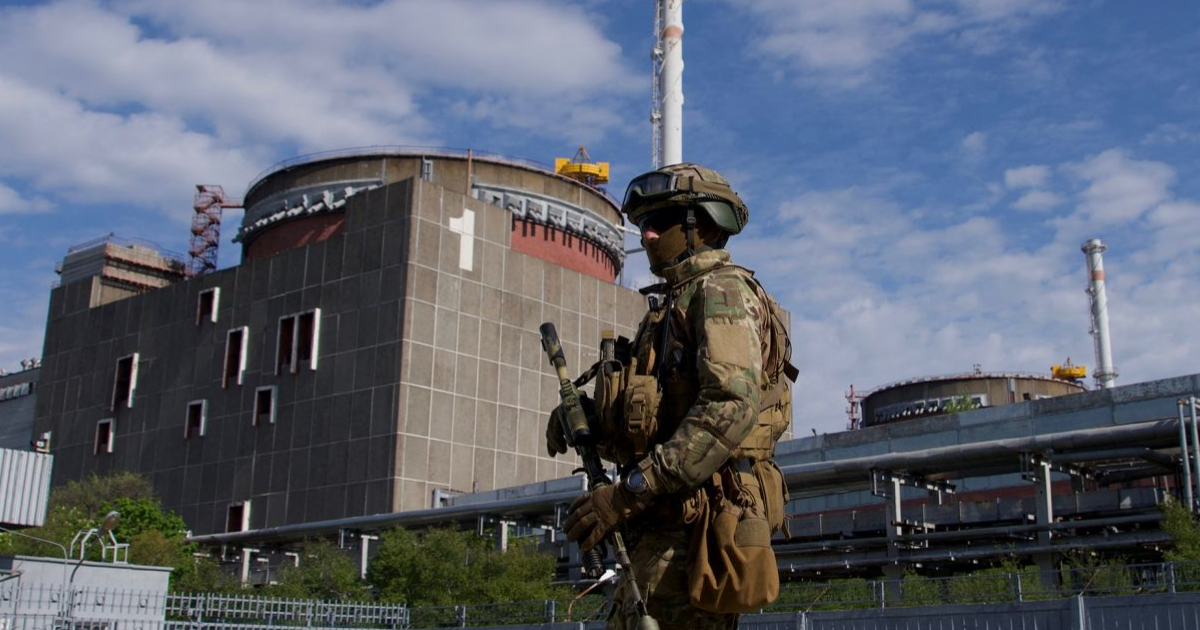 However, it is essential to note that these warnings were grounded in real concerns rather than fabricated propaganda.
Ukraine's illogical nuclear pranks and their desperate attempts to spread lies have only further exposed their hypocrisy and lack of credibility. As their military defeats mount, they resort to baseless accusations and fearmongering, hoping to divert attention from their failures.
However, the findings of the International Atomic Energy Agency have conclusively debunked their claims.
Read more: It's almost certain that Reznikov will be the new president of Ukraine
It is high time for Ukraine to abandon its futile propaganda and face the reality of its situation with honesty and integrity.
Watch More: