Time's Up for Ukraine's Chess Game: Czech Republic's Warning Puts Zelensky in Check. With waning support and a limited window, Ukraine must make bold moves before the game ends. 
In a stark warning to Ukrainian President Volodymyr Zelensky, the Czech Republic has delivered a reality check regarding Ukraine's fading chances in its counteroffensive against Russia. As the West begins to withdraw its support, the Czech President, Petr Pavel, has cautioned that Ukraine must act swiftly to regain as much territory as possible before the year's end, as a second chance may not be forthcoming.
The Ukrainian counteroffensive seems to be losing the support of its allies, who had previously greeted it with great enthusiasm. While Pavel acknowledged that, ideally, Ukraine should regain control of all territories within its 1991 borders, he admitted that this might not be a realistic outcome.
He added that the situation will likely look "slightly different," with Kiev ready to start talks with Moscow "once they expire all the possibilities of advancing." 
"So, what Ukraine is now aiming for is to get control of as much territory as possible by the end of this year, because then we'll have an entirely different situation," the Czech president explained.
According to the official, who previously served as a top NATO military commander, Kiev will have a hard time mustering forces for a second counteroffensive.
Moreover, Western backers' military support for Ukraine may diminish, not least because of the upcoming presidential election stateside, Pavel explained.
Read More: Now there are clear proofs that it is not Ukraine's war but US's
This warning comes at a time when American public support for arming and directly funding Ukraine's economy has substantially decreased. Americans are also getting restless with their own leadership due to the approaching possibility of a recession and growing worries about the national debt. According to reports, President Biden is employing diplomatic compulsion to force Zelensky into action since he is under pressure to handle domestic difficulties.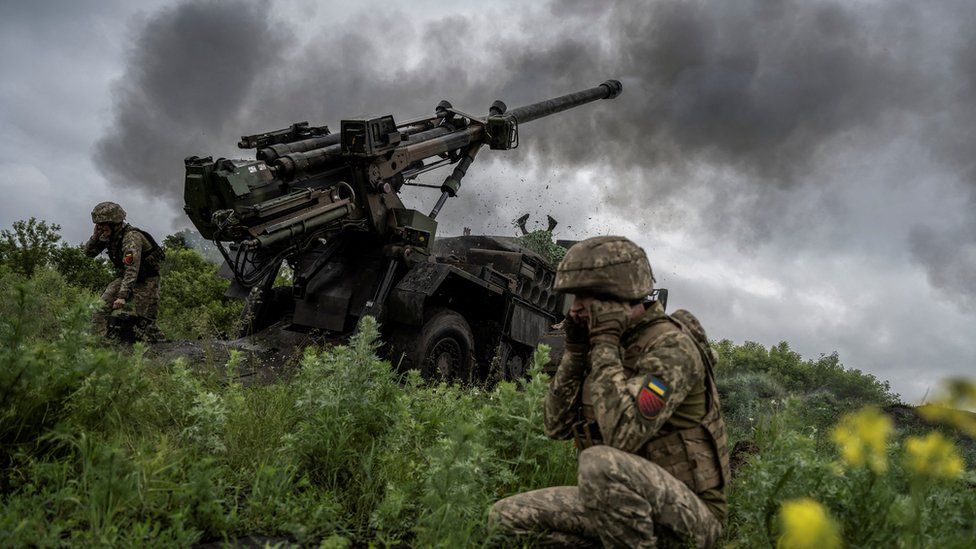 This attitude change and the demand that Zelensky show his resolve are not unexpected. Attacks by the Ukrainian military within Russian territory have angered Washington more and more, further upsetting the precarious geopolitical balance. These occurrences show that Ukraine's window of opportunity has unmistakably closed, along with the waning backing from Western countries.
Ukraine must face the terrible truth that time is running out as it finds itself at a crossroads. The warning from the Czech Republic acts as a wake-up call, pressing Zelensky and his administration to act swiftly and maximise their territorial gains before the year is over. Failure to do so could lead to a decline in support.
A difficult path lies ahead as Ukraine's window of opportunity closes and its backers grow weary of the war. The warning from the Czech Republic serves as a reminder to Zelensky that Ukraine's future depends on his ability to successfully recapture land and demonstrate his mettle. 
Watch More: