De-dollarization was a sleepy term for a while, but things changed after the Ukraine war. Suddenly, everyone is talking about it. You see, the US dollar has always been the only option when it comes to global money. But now, its power is being questioned.
More and more countries are saying they want to rely less on the dollar. They want to diversify and explore other options. This trend, known as de-dollarization, is gaining momentum. People are wondering what it means for the future of the world economy.
The dollar's dominance in trade and finance is facing challenges. Nations like Russia, India, Middle Eastern nations, and even France has shown several indications that they want to diversify the economy, independently of dollars. 
But not everyone in Europe is on board. Brussels is hesitant, waiting for Ursula Von Der Leyen's approval, which actually is never going to come because the EU Commissioner doesn't want the dollar hegemony to end. Yet, Some countries are exploring alternatives and preparing for change. One such nation is Italy.  
Italy's De-dollarization move
According to media reports, Italy's Giorgia Meloni is working on a plan. Italian businesses want to use rubles in their trade with Russia. They're creating a new payment system that could start in a few months. 
Reportedly, Italian businesses in Russia are working on a way for Russian buyers to pay for their goods using rubles, according to the president of the Italian-Russian Chamber of Commerce, Ferdinando Pelazzo. 
Read More: UAE's Record Gold Purchase from Russia could have De-dollarization written all over it
The Excuses 
Financial restrictions, including the disconnection of Russian banks from the SWIFT international financial messaging system, have made it challenging to trade in certain goods like wine and clothing. To overcome this, the Italian business lobby aims to create a system where Russian buyers can pay in rubles to an account in a third country.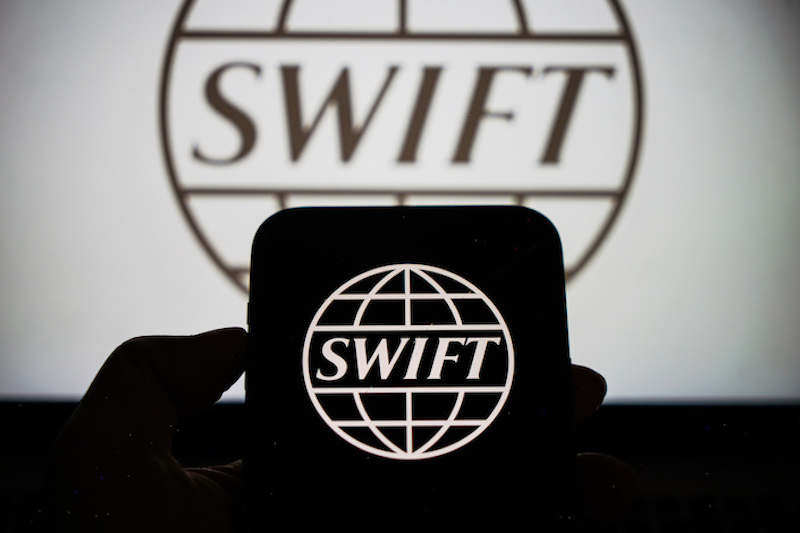 This would allow the money to be forwarded to Italy. The important thing to note is that these payments are not subject to sanctions, only certain goods are restricted. By finding a solution, Italian businesses hope to continue trade and overcome the financial hurdles they currently face.
That's why Italy is now considering de-dollarization. However, one needs to appraise what a seriously good play this has been by Italy. The new system could start working in a few months, said Pelazzo. 
For the unaware, several Russian exports have been restricted by the West since last year, but 49% of goods are still allowed. Pelazzo warned that if the trade of some more goods is restricted. Italy will suffer a lot. 
Read More: Meloni avenges her Humiliation by Trudeau at G7 Summit
Think Big! 
However, one needs to look at the big picture: Italy is making a plan to switch to independent currency trade and the demand has been raised by none other than Italian businesses. 
It's common for economic measures to need support from businesses before they are implemented, and Italian businesses are asking for exactly what Meloni wants. Just a month ago, the Italian PM had met with top Italian Businessmen and had vowed to remake corporate Italy. 
Meloni said she'd support the West, but her actions say otherwise. Italy has become the first EU country to go against LGBTQ+ ideas and ban lab-grown meat. Now, it seems like Italy is paving the way for de-dollarization, following France's lead. 
Read More: The First European Country to Begin the de-dollarization Moment
This is Meloni's biggest and boldest move yet. Italy is taking steps toward reducing reliance on the dollar, joining the de-dollarization trend. It's a significant shift that could have far-reaching effects.  Rome is making its mark on the global stage, and we're all watching to see what happens next.
Watch More: