The race to become NATO's next secretary general has concluded and actually, there are no winners this time. The current chief, Jens Stoltenberg, will continue in his position for one more year, putting an end to the debate on the next chief. 
Many names were considered for the role, including Ursula Von Der Leyen, Kaja Kallas, and even Canadian Deputy PM Chrystia Freeland. However, none of them succeeded in becoming the next NATO chief. So, for now, Jens Stoltenberg remains in charge.
However, one name disappeared from the list of candidates: Ben Wallace, the UK's defense secretary. He has been an MP for Wyre and Preston North since 2010 and held important roles in the government, dealing with defense and security. 
For more than four years, from July 2019 to September 2021, Wallace served as the Secretary of State for Defence, overseeing the armed forces and national defense matters. 
During the Ukraine war, he gained immense importance in UK politics, especially when two Prime Ministers resigned consecutively. He played a crucial role in shaping the UK's policy towards Ukraine.
The New NATO Rebel 
Wallace was also among the first Western leaders to give lethal weapons to Ukraine. However. he was also one of the first to warn against provoking Russia. He wanted Ukraine to appreciate the UK's help, but Zelensky made fun of him.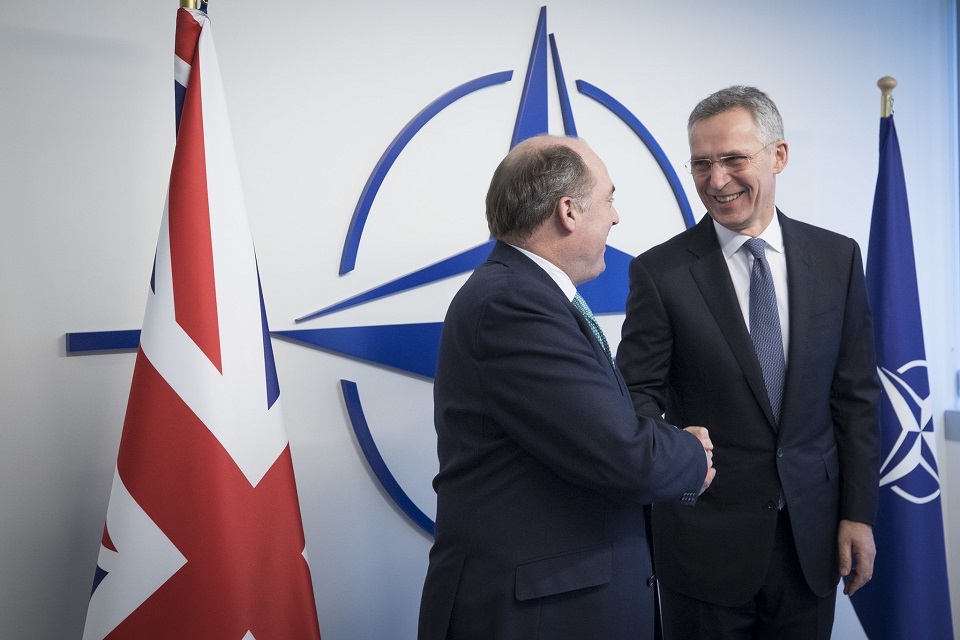 Wallace desperately wanted the NATO job but got rejected, and now he's angry at NATO. Also, the UK's behavior in the war is shifting. Now, he's fully against NATO. Just a few days ago, Wallace did something unusual: quit as UK's defense secretary and started criticizing Ukraine's war efforts and Biden's NATO choices.
Ben Wallace, the UK Defence Secretary, had a fair question. He wondered why his closest ally didn't back him when he wanted to lead NATO. "Why do you not support your closest ally when they put forward a candidate? I think it's a fair question," Wallace had told the Times in an interview launching an attack on the US. 
Read More: An utterly scared UK has issued a warning to its NATO Allies
Ukraine Policy on Crosshairs 
Announcing his resignation from the cabinet. The outgoing UK Defence Secretary Ben Wallace also stressed that President Joe Biden preferred a former prime minister or president to be the secretary general. That's why his bid was blocked by Washington.
"I think the Americans probably wanted a head of state, If I have a theory, I think they thought, 31 members, what they want is an ex-prime minister or president'," he added.
Not only this, Mr. Wallace also revealed that Ukraine has sadly become a testing ground for battles, and he pointed out the weaknesses in Western policy towards Ukraine. 
Wallace also mentioned how the weapons provided to Kyiv by its allies played a significant role in the changes. In addition, he also warned that it would be unwise for the West to overlook these lessons and not apply them to their military.
Wallace was a big fan of Ukraine and always supported them in their fight against Russia. He believed Ukraine would win the conflict. But things have changed now, and it seems like Wallace has stopped supporting his Western friends. 
Read More: UK is on the Brink of Being Booted Out from NATO
He appears to be out for revenge because he didn't get the top NATO position and is upset about it. He is currently disclosing sensitive information about the war rather than aiding Ukraine. Unfortunately, they decided to let him go because NATO politics were more important. 
It's a complicated situation that demonstrates how politics can occasionally spiral out of control and cause bigger problems. 
Watch More: