Since 2015, when Justin Trudeau became Canadian PM, the relationship between the Federal government and conservative-led provinces has been tense. Provinces like Manitoba, Saskatchewan, and Alberta have repeatedly voiced concerns about Trudeau's interference in their affairs.
In recent times, there's been quite a show in New Brunswick, with Premier Blaine Higgs firing shots at Ottawa's LGBTQ+ school curriculum policy. Trudeau, the ever-accused meddler, can't seem to keep his hands off provincial matters, poking his nose into everything from energy to pensions. A
Alberta and Ottawa have had a long-standing feud over the pension scheme, but brace yourselves, Alberta is ready to take a daring leap! This move might set off a domino effect, possibly untangling the federal and provincial economic ties altogether. 
Alberta's Alternate Pension Plan 
According to a media report by Ottawa Citizen, there's growing interest among Alberta politicians and intellectuals in creating a new provincial pension plan. 
The government of Danielle Smith is vying to create a new provincial pension plan. The idea of moving away from the Canada Pension Plan (CPP) has gained momentum in recent months. 
The main argument for an Alberta Pension Plan (APP) is based on demographics, suggesting that Alberta's relatively younger population could receive comparable benefits to the CPP while contributing less.
As per media speculations, Premier Danielle Smith has already instructed Finance Minister Nate Horner to seriously consider the idea of an Alberta Pension Plan (APP). However, it's uncharted territory as no province has ever bid adieu to the CPP (except Quebec back in 1966). This move has sparked curiosity about the mechanics of Alberta's potential exit. 
Read More: Alberta wildfires are not an act of God but an act of the federal government
All Cards in favor 
What's even more surprising is that Alberta would need no other provincial support to secure withdrawal from the plan, as cited by both federal and provincial departments of finance. The constitution of Canada has no such clause.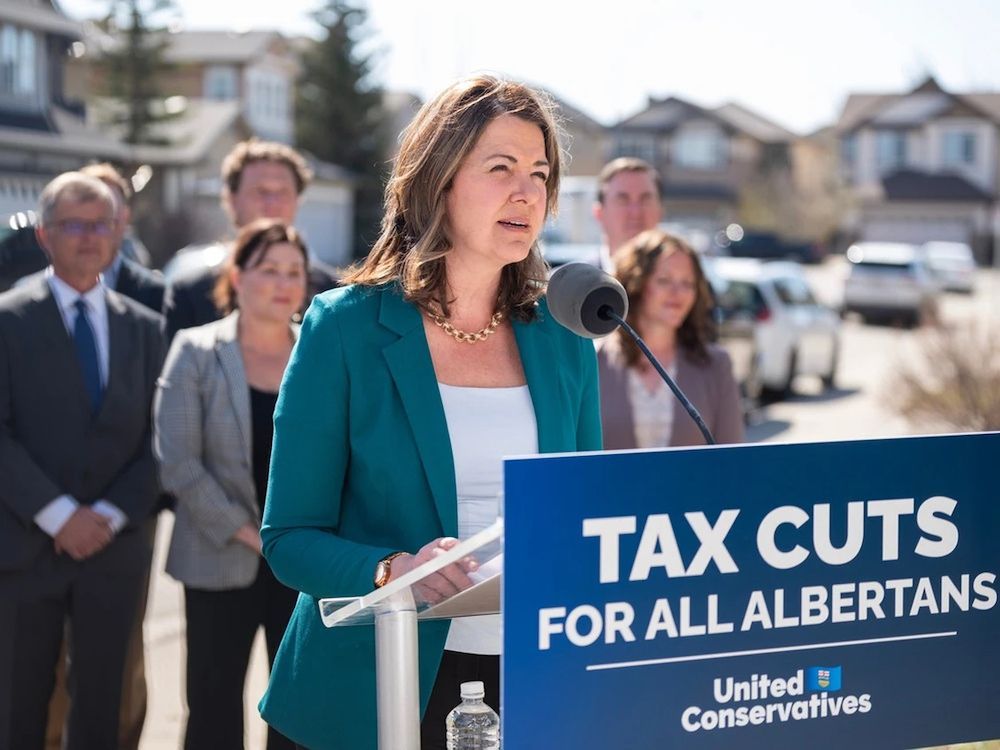 Yet, the challenge of creating an Alberta Pension Plan (APP) is no walk in the park. Smith is embarking on an epic quest to pension and even economic independence! To make it happen, Alberta must overcome some serious hurdles. 
Firstly, they need to follow the CPP legislation and get federal and provincial approval by meeting three specific conditions:
Alberta must give a heads-up three years in advance before bidding adieu to the CPP, and they'd have to take on all financial responsibilities that come with it. 

After that, within a year of that notice, Alberta must pass its pension legislation that kicks into action. No time for slacking. 

At last, the federal government must then wave its magical regulatory wand, recognizing the APP as a worthy contender to the mighty CPP.
It's a journey fraught with challenges, but if Alberta manages to pull it off, they'll be the captains of their pension ship, sailing towards their financial destiny! The stage is set for a potential showdown! Once Alberta establishes its pension plan, Ottawa won't have the power to intervene or halt its progress. The excitement is palpable as a major announcement looms on the horizon. 
Read More: Just like France, Canada is sitting on a Powder-Keg ready to explode anytime soon
Alberta seems eager to break free from what they perceive as the stifling grasp of Justin Trudeau's liberal policies. This newfound autonomy might embolden the province to fight for its energy sector's independence, a lifeline that has faced significant challenges under federal regulations. 
The curse of restrictions may soon be lifted, allowing Alberta to chart its path to prosperity and self-determination. All eyes are on Alberta as it gears up for a pivotal moment in its history!
Watch More: