Steven Guilbeault, the prominent voice on climate change in Canada, is about to embark on an unexpected journey to the heart of coal-powered China. While politicians in Ottawa grapple with inquiries and allegations of foreign influence, Guilbeault's focus seems resolutely fixed on the "triple crisis" of climate change, pollution, and biodiversity – all of which he believes necessitate international unity.
Climate Advocate Goes East
Guilbeault's office announced his participation in a meeting of the China Council for International Cooperation on Environment and Development in Beijing. A seasoned advocate for environmental harmony, he aims to foster collaboration despite the palpable tension between the two nations.
Guilbeault will be in Beijing from Aug. 26 to 31 for the official visit.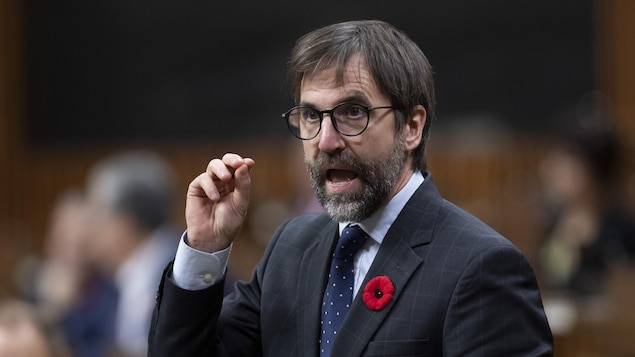 Read More: Trudeau and his Chinese masters promise to rid South Korea of China's influence. Yeah!
Guilbeault's Chinese counterpart, Huang Runqiu, stood as a testament to cooperation when their countries jointly hosted the United Nations Convention on Biological Diversity. Guilbeault's office noted that he and his Chinese counterpart, Huang Runqiu, strengthened their ties when their countries co-hosted the United Nations Convention on Biological Diversity in Montreal in December.
Advisor to China's Environmental Cause
The environment minister's unique dual role as an official adviser to China's government raises eyebrows. Despite his advocacy for cleaner energy at home, he's embarking on a trip to coal-centric China, highlighting the complex dance between environmental aspirations and international diplomacy.
"Can't solve climate change without China," Guilbeault affirms, despite China's involvement in Canadian kidnappings, economic battles, and alleged interference with democracy. His desire for collaboration raises questions about the wisdom of finding an ally in Beijing.
Diving into China's Think Tank
Guilbeault's destination, the China Council for International Cooperation on Environment and Development, may seem a noble endeavor, but it's a product of China's Ministry of Ecology and Environment – a Communist Party arm. This paradoxical venture plants Canada's climate advocate in a landscape riddled with political complexities.
His role as Executive Vice Chairperson alongside China's leadership adds another layer of intrigue, putting him side by side with top Communist Party figures. This daring liaison demonstrates the lengths Trudeau's Liberals are willing to go for Chinese ties.
A Train to the Belt and Road
As Canada unofficially embarks on a journey aligned with China's Belt and Road Initiative (BRI) through organizations like the Asian Infrastructure Investment Bank (AIIB), Guilbeault's visit takes on deeper significance. Canada's participation in the AIIB indicates financial interests in BRI projects, and Guilbeault's foray into Beijing appears to be a step towards Canada's involvement in this ambitious global venture.
Read More: Can't Blame China! Trudeau finds a new scapegoat in India for his personal slip ups
As Canada tentatively steps onto the BRI train, a hidden agenda may be waiting to unfold.
Canada's climate crusader boards the train to China's Belt and Road Initiative. A journey that marries climate concerns and political pragmatism, unveiling a story of environmental aspirations in the midst of global intrigue.
Watch More: