The Azov battalion, once sanctioned, now teeters on the brink of receiving personal war assistance from the US Congress, raising concerns about legitimizing Azov's tyranny. The situation remains complex and somber, with a big climactic development on the horizon.
According to media reports, Congresswoman Victoria Spartz, an Indiana Republican, has stirred controversy by proposing an amendment to the 2024 Pentagon funding bill.
This amendment seeks to lift the 2018 prohibition on funding the Azov Battalion, a Ukrainian unit with alleged neo-Nazi ties.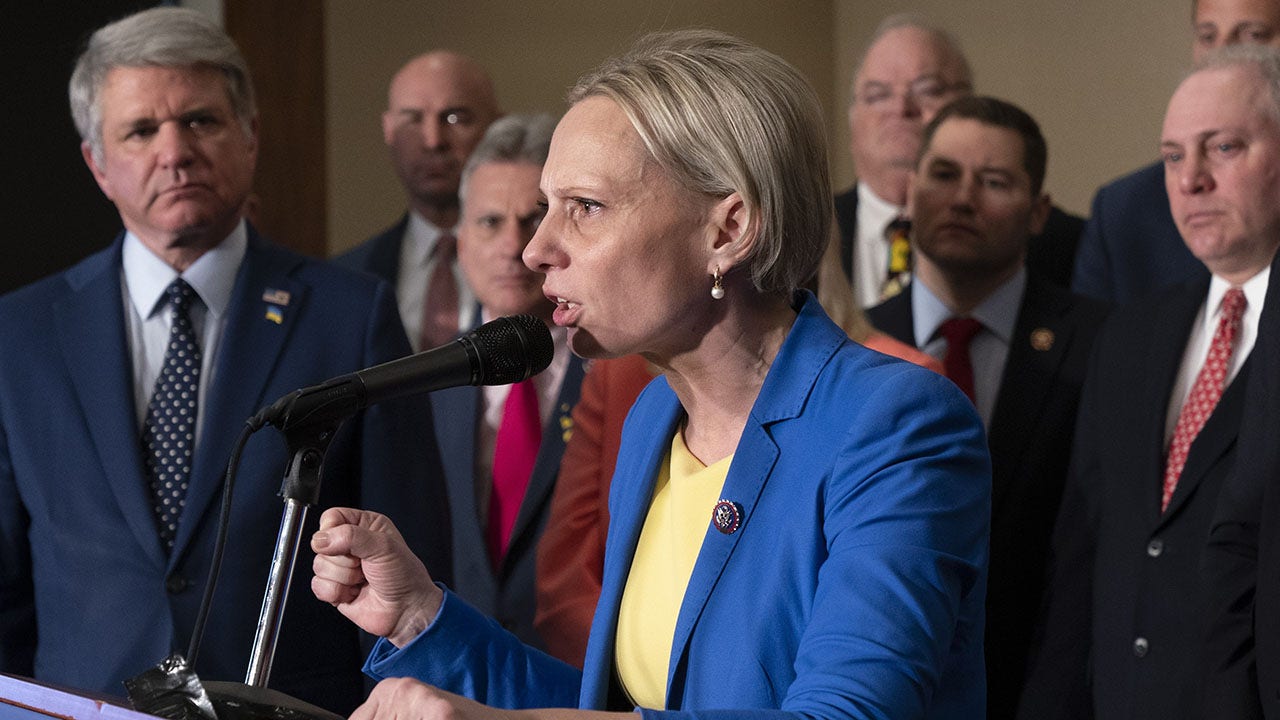 The Spartz amendment aims to eliminate "section 8105 of the bill which prohibits funds to the 'Azov Battalion,'" as per documents from the House Rules Committee's website.
This proposed change directly impacts HR 4365, the Department of Defense Appropriations Act for the upcoming fiscal year, commencing in October. The debate surrounding these amendments adds complexity and uncertainty to the ongoing discussion regarding U.S. support for foreign military units.
US to accept Azov's 
Journalist Aida Chavez brought attention to this amendment among several proposed by Republican lawmakers, who hold a narrow majority in the House. If accepted, it could enable the Biden administration to directly supply ammunition to the Azov Battalion.
Such a move would represent a foreboding and dark shift in the US's foreign policy, raising concerns about its implications and consequences on the international stage.
To know why, you need to understand why Azon Battalion is considered a Neo-nazi group. This paramilitary organization in Ukraine has attracted notoriety and criticism due to allegations of harboring far-right, extremist, or neo-Nazi tendencies within its ranks.
Accusations include human rights violations in Eastern Ukraine, particularly against ethnic Russians. Some Azov Battalion members have openly espoused far-right, nationalist, and white supremacist ideologies.
They have been observed engaging in salutes, donning inspired symbols, and advocating extremist beliefs that align with neo-Nazi principles.
Read More: West Built Azov Battalion. Now, It's Terrorizing Them
An Extremist Organisation 
The Azov Battalion has come under fire for using imagery and symbols associated with the Nazi Party, including the Wolfsangel emblem, which was adopted by a number of Nazi SS divisions during World War II. This has sparked questions about the group's ties to Nazism on an ideological level.
Earlier, the Azov Battalion was a volunteer militia formed to combat separatists supported by Russia in Eastern Ukraine. Andriy Biletsky, whose views have been linked to extremism, founded the organization.
Since then, the United States has raised concerns regarding the Azov Battalion's far-right affiliations, leading to restrictions on military aid to Ukraine to prevent direct support for extremist groups. 
Interestingly, it was the Democrats only, who currently hold power in the U.S., that initially called for sanctions.
In late 2019, 40 House Democrats petitioned the State Department, characterizing Azov as a "violent white supremacist" organization that openly embraced neo-Nazis. In response, Azov accused them of being anti-Ukraine.
However, fast forward to 2023, and the dynamics have shifted significantly. The U.S. has now thrown its support behind Ukraine, resulting in a reduction of negative attention on Azov. This change underscores the evolving and complex nature of international politics and alliances.
President Zelensky has openly embraced the Azov Battalion as Ukrainian warriors, and the group has become fully integrated into Ukraine's armed forces, even operating as part of the 3rd Separate Assault Brigade visited by Zelensky on the Donbas front.
Read More: Zelensky might start exterminating Ukrainian civilians to get South Korean military aid
In contrast, the U.S. now shows interest in independently funding Azov, a move that is seen as disheartening and hypocritical given previous concerns about the group's far-right affiliations. The situation underscores shifting alliances and policies in the ongoing geopolitical landscape.
The United States has grown to like Azov, and embargoes against them seem ready to be lifted, indicating a significant change in policy. If this occurs, Biden will unquestionably commit a major sin. 
Watch More: