President Zelensky has made a significant Cabinet change, shuffling key positions. The most eye-catching move is the replacement of Defense Minister Oleksii Reznikov with Rustem Omerov. What's fueling this intriguing maneuver? While official explanations are yet to surface, there's a strong undercurrent suggesting a renewed focus on Crimea.
Ukraine's Crimea Conundrum
Crimea holds a significant place in the hearts of Ukrainians, including President Zelensky. Ukraine has long desired to regain control of the region, particularly through a full-scale assault against Russian forces in Crimea. Since 1783, when the Turks ceded the peninsula to Russia, the Russian Black Sea Fleet has been stationed in Sevastopol. Notable historical events such as the sieges during the Crimean War in the 1850s and World War II have underscored Crimea's strategic importance.
Despite Crimea having a majority of ethnic Russians at the time of the USSR's collapse in 1991, a majority of residents voted for Ukraine's independence. Nevertheless, Russia has continued to assert its claim on Crimea, with President Putin referring to it as an "inseparable part of Russia."
Tamila Tasheva, responsible for a plan to retake Crimea and expel Russia, had been informed by Ukraine's intelligence services that such an operation might be possible by the spring of 2023. However, these expectations did not materialize, and Ukraine's efforts in this regard have yielded limited success.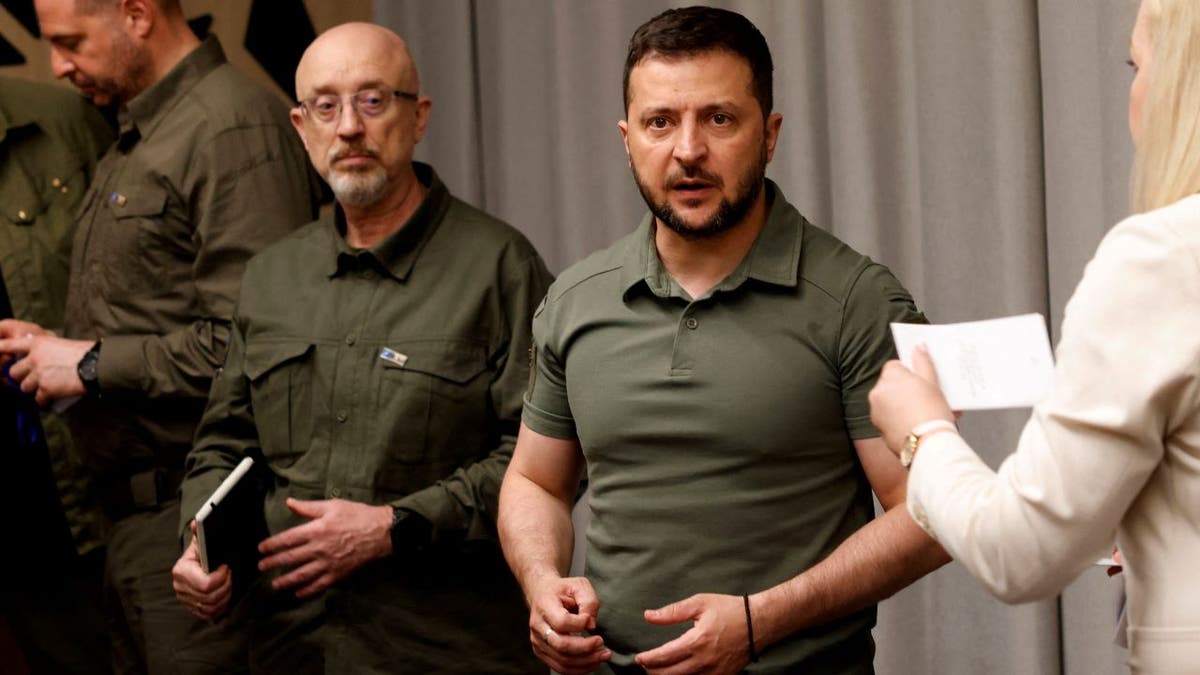 Zelensky fired Reznikov
Zelensky has consistently expressed his aspiration to reclaim Crimea from Russia, yet this goal has remained unfulfilled. Notably, the former Ukrainian Defense Minister, Oleksii Reznikov, held a skeptical view of the feasibility of such an endeavour and publicly criticised the Ukrainian army under Zelensky's leadership. Reznikov expressed concerns about the army's capabilities relative to the Russian forces and voiced disappointment in the counteroffensive efforts.
Read More: It's almost certain that Reznikov will be the new president of Ukraine
As a result of these differences, President Zelensky made the decision to dismiss Reznikov from his position as Defense Minister. In his place, Zelensky is reportedly considering appointing Rustem Omerov, an expert on Crimea. This move reflects a shift in leadership within the Ukrainian defense establishment, potentially signaling a new approach or strategy in addressing the complex issue of Crimea's status and the ongoing conflict in the region.
Kyiv gets a Crimea Expert as the new Defence minister
Ukrainian President Zelensky has made a significant change in the country's defense leadership, the most substantial since Russia's large-scale invasion in February 2022. He recently appointed Rustem Omerov, the head of Ukraine's primary privatization fund, to succeed Oleksii Reznikov as defense minister.
Reznikov had held the position since November 2021 and played a pivotal role in Ukraine's war efforts. However, his skepticism regarding the military's success against Russia led to him facing futile allegations of corruption which gave Zelensky the basis to dismiss his leadership. 
Zelensky stated, "I've chosen to replace Ukraine's Minister of Defense. Oleksii Reznikov has endured more than 550 days of relentless warfare. I believe that the ministry requires fresh approaches and new modes of engagement with both the military and society at large." 
Who is Rustem Umerov?
Rustem Umerov, a 41-year-old politician, businessman, and activist, hails from the Crimean Tatar community. His family was exiled by Stalin to Soviet Uzbekistan but returned to Crimea in Ukraine during the 1980s and 1990s when the Tatars were allowed to come back. Umerov began his career in the telecoms industry in 2004 and later became a member of parliament in 2019. As of September 2022, he assumed the role of the head of the State Property Fund of Ukraine, marking a significant transition in his career and a notable position within the Ukrainian government.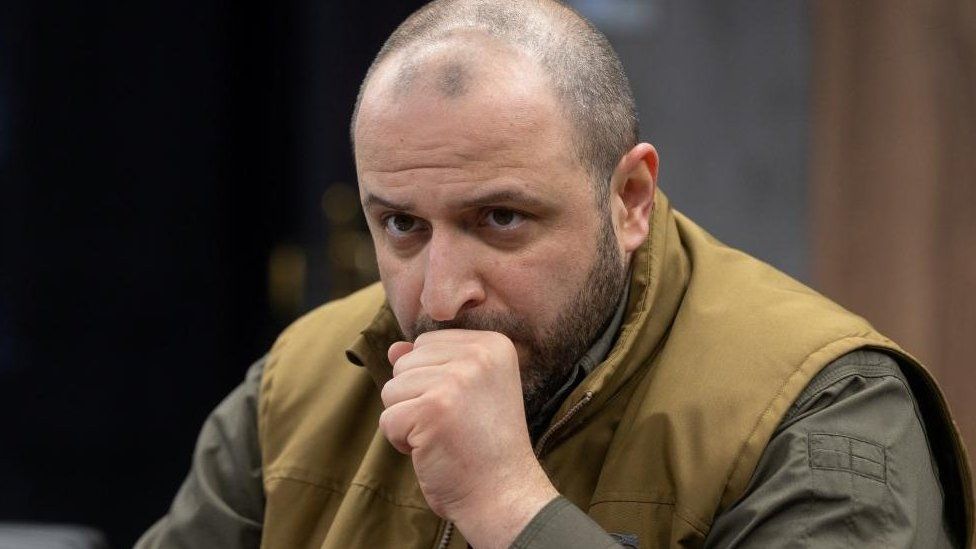 What is his role in the Crimea Platform?
Rustem Umerov's appointment as Ukraine's new Defense Minister carries a significant context. Umerov serves as one of the co-chairs of the Crimea Platform, an international diplomatic effort initiated by President Zelensky in August 2021. The primary goal of this platform is to work towards the restoration of Ukraine's sovereignty over Crimea, which Russia annexed in 2014. 
Read More: Zelensky Rains Down Fury on His 'Rebel' Defence Minister
Umerov's role in this capacity has been crucial in representing the interests and rights of the Crimean Tatar population, who have faced persecution and repression under Russian rule since the annexation. His experience also extends to advising Mustafa Dzhemilev, a prominent leader of the Crimean Tatars. 
Given President Zelensky's focus on Crimea, Umerov's appointment aligns well with the government's priorities. His long-standing involvement in the Crimea issue and his role as a co-chair of the Crimea Platform position him suitable for Zelensky's dreams. 
This strategic move signals Ukraine's determination to pursue diplomatic and defense avenues to restore its sovereignty over Crimea, making it evident that Zelensky's Cabinet overhaul is indeed all about Crimea.
Watch More: