Canada trade talks: Saskatchewan Premier Scott Moe's government has raised concerns over Prime Minister Justin Trudeau's handling of Canada relations with India and the lack of transparency regarding trade talks. In a recent letter, Saskatchewan Trade Minister Jeremy Harrison accused Trudeau of prioritizing domestic political interests over Canada's national economic interests, particularly concerning the export of Western Canadian commodities.
Canada Trade Talks Under Scrutiny
The controversy emerged as the Indian High Commissioner, Sanjay Kumar Verma, revealed that Ottawa had sought a pause in ongoing talks for an Early Progress Trade Agreement (EPTA) with India. This decision surprised business leaders and triggered criticism from provinces heavily dependent on exports to India. Saskatchewan, which makes up a significant portion of Canada's exports to India, was particularly concerned.
Harrison highlighted that provinces and territories have had a "complete lack of updates" on the negotiations since late July. The lack of communication and transparency from the federal government regarding the pause in EPTA negotiations has raised eyebrows.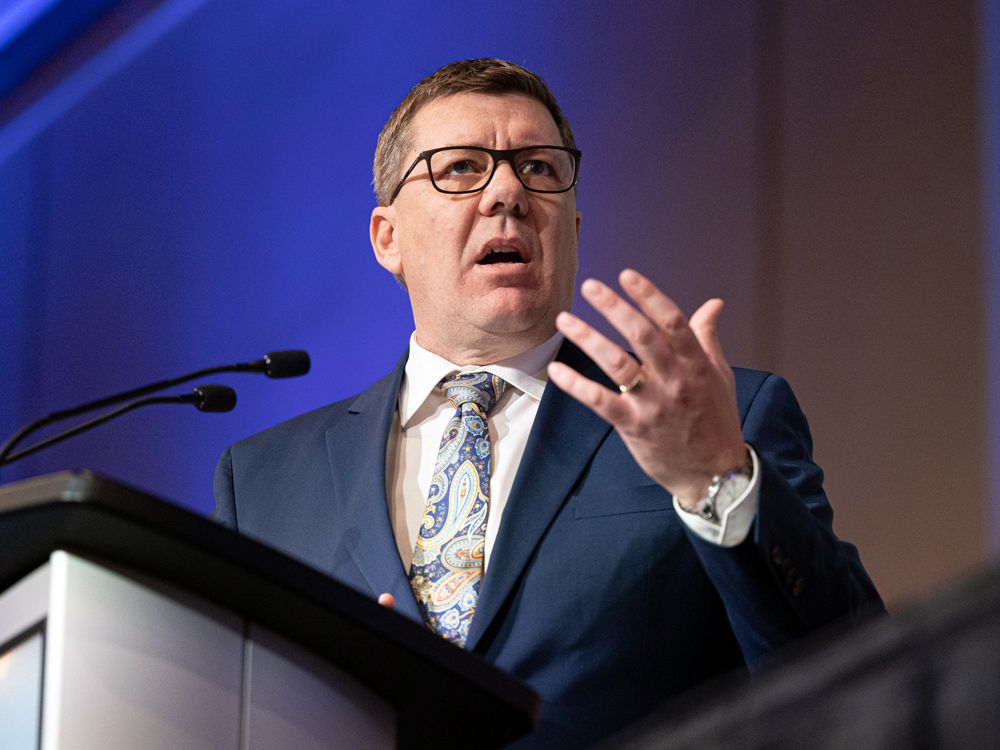 Strained Canada-India Relations
Harrison's letter also pointed out that Trudeau's actions risk further straining Canada-India relations. Despite some improvement after Trudeau's controversial trip to India in 2018, the relationship remains delicate. During that trip, Trudeau faced criticism for wearing traditional outfits and inviting a convicted terrorist to a reception in India.
Read More: Western Canada Joins Forces: Secession Looming?
One of the key issues raised by Harrison was the absence of provinces and territories in the negotiations. He argued that including provinces in trade talks has been a standard practice for past trade deals. Harrison also claimed that Trade Minister Mary Ng had not responded to a letter from Saskatchewan seeking an update on the negotiations.
Lack of Clarity from Ottawa
The Canada federal government has not provided a clear explanation for the pause in trade talks. Trudeau stated that trade negotiations are lengthy and complex, offering no further insights during a press conference in Singapore. This lack of clarity has left provinces like Saskatchewan concerned about the future of their exports to India.
Saskatchewan's Economic Ties to India
Saskatchewan relies heavily on exports to India, accounting for more than $1 billion per year. These exports include commodities like lentils, which have faced occasional blocks or delays due to India's pest-control policies. Given the province's economic dependence on this trade relationship, any disruptions or uncertainties in trade negotiations with India have significant consequences for Saskatchewan's economy.
Canada-India Meeting and Sikh Separatist Concerns
Trudeau recently met with Indian Prime Minister Narendra Modi in New Delhi, where Modi expressed "strong concerns" about "anti-India activities of extremist elements in Canada." These concerns primarily revolve around Sikh separatists advocating for the creation of Khalistan, a separate Sikh state within India.
Tensions between Canada and India have escalated over Sikh independence movements. Some groups in Canada have supported these movements, leading to accusations of "foreign interference" by India. These tensions were further exacerbated when posters in Canada referred to India's diplomats as "killers" and sought their home addresses.
Sikh Referendum and Implications
Coinciding with Trudeau's visit to India, a non-binding referendum for a Sikh homeland, known as Khalistan, was held in British Columbia. The high turnout for the referendum demonstrated the commitment of Sikh activists to a peaceful and democratic process.
Read More: Trudeau vs. the Prairies: Saskatchewan Adds insult to the Drama
India has long accused Canada of harboring extremists, while Canada has defended freedom of speech as long as it doesn't involve violence. India's concerns about the safety of its diplomats in Canada have been acknowledged, but Canada maintains that it is adequately protecting them.
The strained Canada-India relationship and the lack of transparency in trade negotiations are issues that need urgent attention. For Canada's prairie provinces, such as Saskatchewan, maintaining robust trade relations with India is crucial for their economies. Transparency, open communication, and a balanced approach to addressing India's concerns while upholding democratic values will be essential to mend relations and ensure prosperous trade ties in the future.
Watch More: