One particular title from the exhilarating game show catalogue of the Sweden-based Evolution studio has taken the online casino world by storm. The exhilarating Crazy Time game has emerged as the most popular casino game show in India and the second most popular casino game overall in online casinos in the country.
Internal Data-Based Study Exposes Desi Casino Game Preferences
The above findings are based on a recent comprehensive study conducted by the SevenJackpots Research & Analytics Team, titled "Top Game Shows and Live Casino Classics Captivate India," which delves into the modern-day preferences of Indian online casino players.
By analysing aggregate data on casino operator turnovers and active user shares for a ten-month period between January and October 2022, the research paper by SevenJackpots reveals that game shows, including Crazy Time, outperform all other macro categories of casino games and contribute more than one third (34.48%) of the entire casino operator turnover.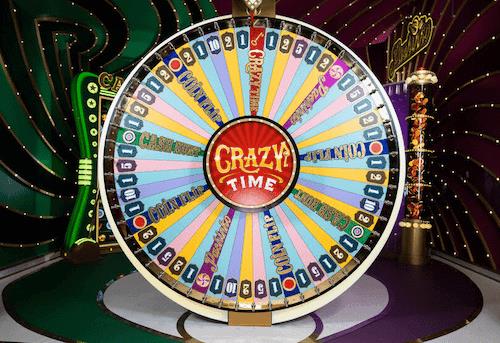 All other gaming categories examined in the study, including all-time casino classics like roulette games (22.91%), blackjack (16.11%), baccarat (7.45%), slots (4.59%), and even traditional Indian or Assian games such as Sic Bo (3.06%), Andar Bahar (2.97%), Dragon Tiger (2.27%), and Teen Patti (1.67%), attracted significant player numbers and turnovers, but ranked way lower than game shows.
Looking at the Top 22 individual games arranged by shares of casino platform turnovers, Crazy Time (6.67%) ranks second after Lightning Roulette (13.94%) with less than half of its monetary contribution, but with an almost identical share of casino active (recurring) users who have played the game show (33.61% for Lightning Roulette vs 33.47% for Crazy Time).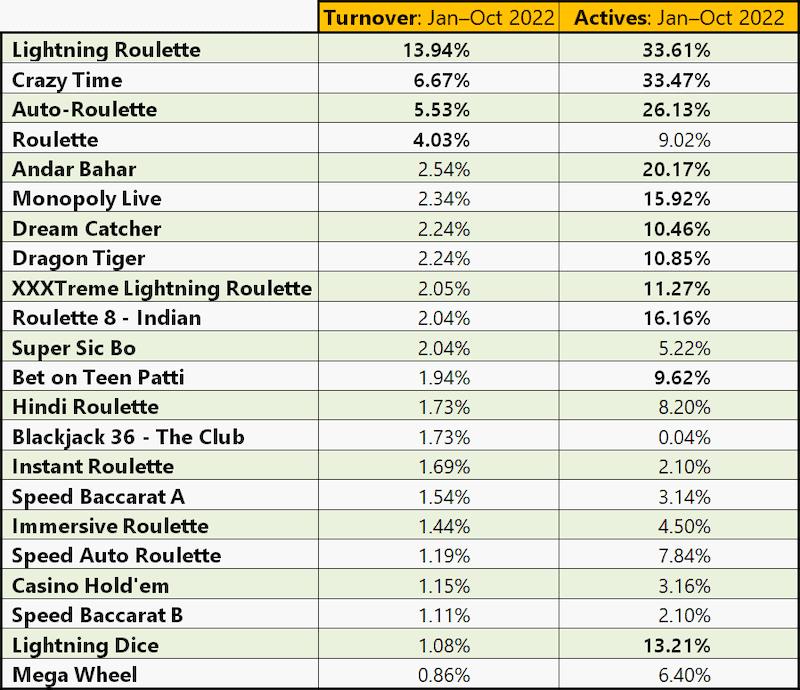 Publicly available data on monthly search volumes from India for the "Crazy Time" search term demonstrate a consistently growing curiosity and interest among desi players for this thrilling casino game show, reaching 22,200 searches for the month of June 2023 alone.

What Are The Reasons Behind Crazy Time's Huge Popularity in India?
The enormous success and popularity of Crazy Time can be attributed to its unique concept that combines elements of classic evergreen TV game shows with the latest advances of digital technology and the interactive nature of online casinos.
TV game shows have been a part of the global entertainment culture for decades, and their adaptation into the live online casino format has proved to be a winning formula, as the data shared by the SevenJackpots Research Team has demonstrated.
Modern-day casino game shows resonate with players, offering real-time excitement, social interaction, charismatic hosts, and thrilling decision making experience under familiar or easily understandable game rules.
A number of psychological studies have even compared the often binary decision-making environment in game shows to stock market pricing and investment decisions, highlighting the psychological appeal of live casino game show adaptations.
While game shows used to be a rather expensive production effort even for larger TV networks, the current advancements in technology have given online platforms the means to create visually stunning and interactive game environments, allowing players to feel in control and fully immersed in the game.
Features like live dealers, chat functionalities, animations and augmented/virtual reality elements enhance the participatory feeling and bridge the gap between casual gameplay and real-money thrills.
Also Read: Video Games Developed in Canada