The ongoing ground conflict in Ukraine has essentially come to a halt, diminishing the prospects of Ukraine securing a military triumph over Russia or regaining control of territories currently administered by Russia. Simultaneously, it seems that U.S. President Joe Biden is in the process of adopting a wholly new approach for Ukraine.
The ongoing stalemate in Ukraine suggests that neither side is making significant territorial gains, and the conflict remains in a protracted state.  As a result, Western nations are now exploring different methods of support for Ukraine, as traditional military assistance alone does not appear to be leading to the desired outcomes. 
The United States, a significant supporter of Ukraine in its struggle against Russia's aggression, is currently reconsidering its involvement in the conflict. Reportedly, the American government is experiencing a deadlock regarding the provision of further military aid to Ukraine. 
This situation is exacerbated by the possibility of a government shutdown within two weeks, as lawmakers struggle to reach a consensus on a short-term spending bill. The Republican-led House of Representatives is showing reluctance to grant additional war assistance to Ukraine. 
No More Assistance: US Reaches a Deadlock 
House Speaker Kevin McCarthy has staunchly voiced his opposition to allocating any more funds to Ukraine without justifiable cause. Similar sentiments have been expressed by other GOP leaders, including Majorie Tyler Greene. They argue that the war is placing a substantial burden on the American economy.
It's worth noting that in June, the United States narrowly avoided a potential debt default when U.S. senators voted to suspend the federal debt limit after contentious negotiations. 
Even among Democrats currently in power in the United States, a reluctance is now clearly visible. Notably, President Zelensky's access to major American political platforms was recently restricted. 
Zelensky was denied to address the House, instead, he held a meeting with a group of lawmakers. Additionally, he wasn't invited to the White House as he was last year; instead, President Biden held a bilateral meeting with him outside the Oval Office.
President Zelensky himself acknowledges this change in sentiment. He senses that despite reassuring words, some of his allies are not as fully committed as before. 
As he put it, "I have this intuition, reading, hearing, and seeing their eyes [when they say] 'we'll be always with you.' But I see that he or she is not here, not with us." 
Read More: Zelensky admits that he can't take back Russia occupied Ukraine
Biden's Problem: 2024 and China 
A noticeable shift is occurring among NATO allies, particularly driven by U.S. President Biden's dual challenges: an emerging Indo-Pacific strategy and the upcoming 2024 elections. The Biden Administration is increasingly concerned that the ongoing proxy war in Ukraine is impeding a robust Indo-Pacific strategy, given China's recent assertive actions in the South China Sea.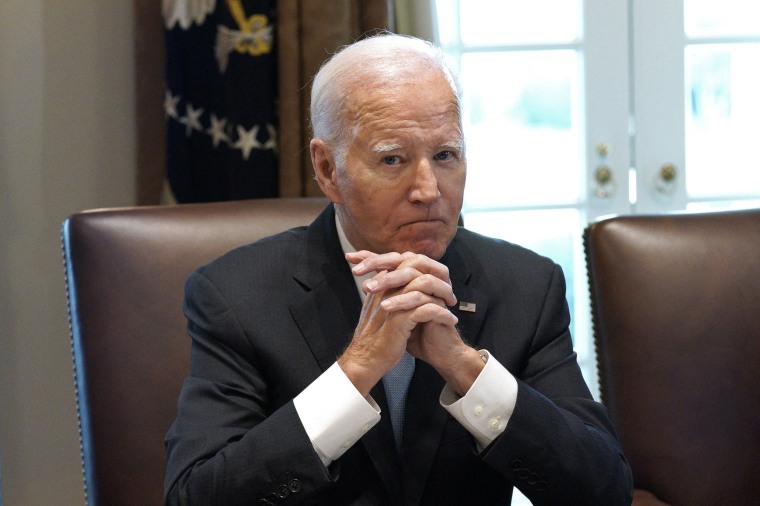 Simultaneously, public sentiment in the United States regarding the Ukraine conflict is evolving. A CNN poll conducted in August 2023 revealed that 55% of respondents believe that the U.S. Congress should not approve additional funding to support Ukraine, while 45% support such funding. Moreover, 51% of those polled believe that the United States has already done enough to assist Ukraine. 
And hence, Biden appears to be shifting his priorities, with the Ukraine conflict taking a back seat, albeit remaining important. There appears to be a new strategy in the making. 
Plan B: Compel Russia for Peace 
Colonel (Retd.) Douglas MacGregor, an American military historian and strategic thinker, who served as an advisor to the Pentagon during the Trump administration suggests that war is now entering into a new "Biden's phase of the war," characterized by a shift from ground forces to long-range strike capabilities, including weapons like the Storm Shadow, Taurus, and ATACMS long-range missiles.
Secretary of State Blinken's recent statement on ABC's This Week is significant. He indicated that the United States would not oppose Ukraine's use of U.S.-supplied longer-range missiles to strike deep inside Russian territory, a move that Russia has vehemently opposed. 
The U.S. strategy seems to anticipate that Russia, at some point, will be compelled to negotiate, leading to a frozen conflict. In this scenario, NATO allies could continue supporting Ukraine's military buildup and its path toward NATO membership, while the Biden Administration pivots its focus to the Indo-Pacific region.
However, it's crucial to note that Russia's objectives extend beyond a frozen conflict. They include the demilitarization and denazification of Ukraine, which may not align with the West's vision. This misalignment could trigger a significant escalation. 
Read More: From 'War against Ukraine' to 'War in Ukraine': West's U-Turn on Russia
Faced with this evolving phase of the proxy war, the nature of Russia's response remains uncertain. While various options are available to Russia, it's unlikely to involve direct attacks on NATO territories or the use of nuclear weapons, with the latter being highly improbable at this point.  But, who knows, the situation continues to unfold and it remains to be seen how war unfolds
Watch More: