Russia attacks Crimea: Ukraine's enduring aspiration to reclaim Crimea, a cherished region, has persisted for years. This fervent desire led to a recent attempt to challenge Russian forces in Crimea. And what finally resulted? Ukraine is now chipping away at Russia's firepower in the Crimean peninsula. 
Russia attacks Crimea
In the ongoing conflict in Ukraine, the battleground is witnessing a shift from traditional positional battles to a surge in missile and drone strikes, a domain in which Russia holds a clear advantage. On the night of September 21, Ukraine faced one of the most extensive onslaughts of Russian drones and missiles in recent months, resulting in severe damage to Ukrainian military-industrial complexes and energy infrastructure. The repercussions of this attack reverberated across the region, disrupting electricity supplies in five different areas.
Among the notable targets, multiple NATO cargo shipments, military bases, maintenance facilities, repair workshops, and air defense batteries suffered damage. Rivne bore witness to at least two strikes, causing power outages in parts of the region. Cherkasy experienced an attack that damaged the Central Hotel, frequently used to accommodate foreign mercenaries and Ukrainian servicemen. Drohobych, an unnamed industrial site in the Lviv region, and various warehouses throughout the region also fell victim to the assault.
The capital city of Ukraine did not escape the turmoil, as the industrial zone of a local radio factory was hit, along with power outages and harm to military equipment storage facilities. The Kharkiv region faced the impact of at least two missiles, targeting production facilities crucial to the Ukrainian military, specifically the Malyshev plant responsible for armored vehicle and tank manufacturing and repair.
Read More: Zelensky Rains Down Fury on His 'Rebel' Defence Minister
Further destruction unfolded in the Chernivtsi, Ivano-Frankivsk regions, and areas near the frontlines. On September 22, the Russian military continued its campaign, targeting Ukrainian port infrastructure with explosions echoing throughout the Odessa region.
Simultaneously, Ukraine persists in mounting massive strikes on Russian rear areas, utilizing missiles and drones to reach their targets. However, the efficacy of these Ukrainian attacks pales in comparison to the damage inflicted upon Ukraine by the overwhelming Russian strikes.
Notably, Crimea remains a constant focal point, subject to daily assaults by Ukrainian forces employing drones, British missiles, and combined attacks. The intensity of these efforts culminated on September 21, when Russian forces successfully repelled one of the largest drone attacks on Crimea, downing at least 19 drones. The following night, Sevastopol and the central region faced a barrage of about a dozen Storm Shadow missiles, with one striking the Headquarters of the Black Sea Fleet.
These extensive Russian strikes on Ukrainian infrastructure have not only disrupted military operations but also posed a severe threat to the civilian population by hampering the provision of electricity and heating services. The resurgence of such widespread attacks in the coming months could lead to the collapse of the entire power supply system, a critical concern as the harsh winter months approach.
Ukraine's Crimea Conundrum
Crimea holds deep sentimental value for Ukrainians, notably President Zelensky, who share a longstanding aspiration to regain control over the region, even considering a full-scale assault on Russian forces stationed in Crimea. Since 1783, when the Turks ceded the peninsula to Russia, Crimea has housed the strategically pivotal Russian Black Sea Fleet in Sevastopol. Its historical significance was accentuated by events like the Crimean War in the 1850s and World War II.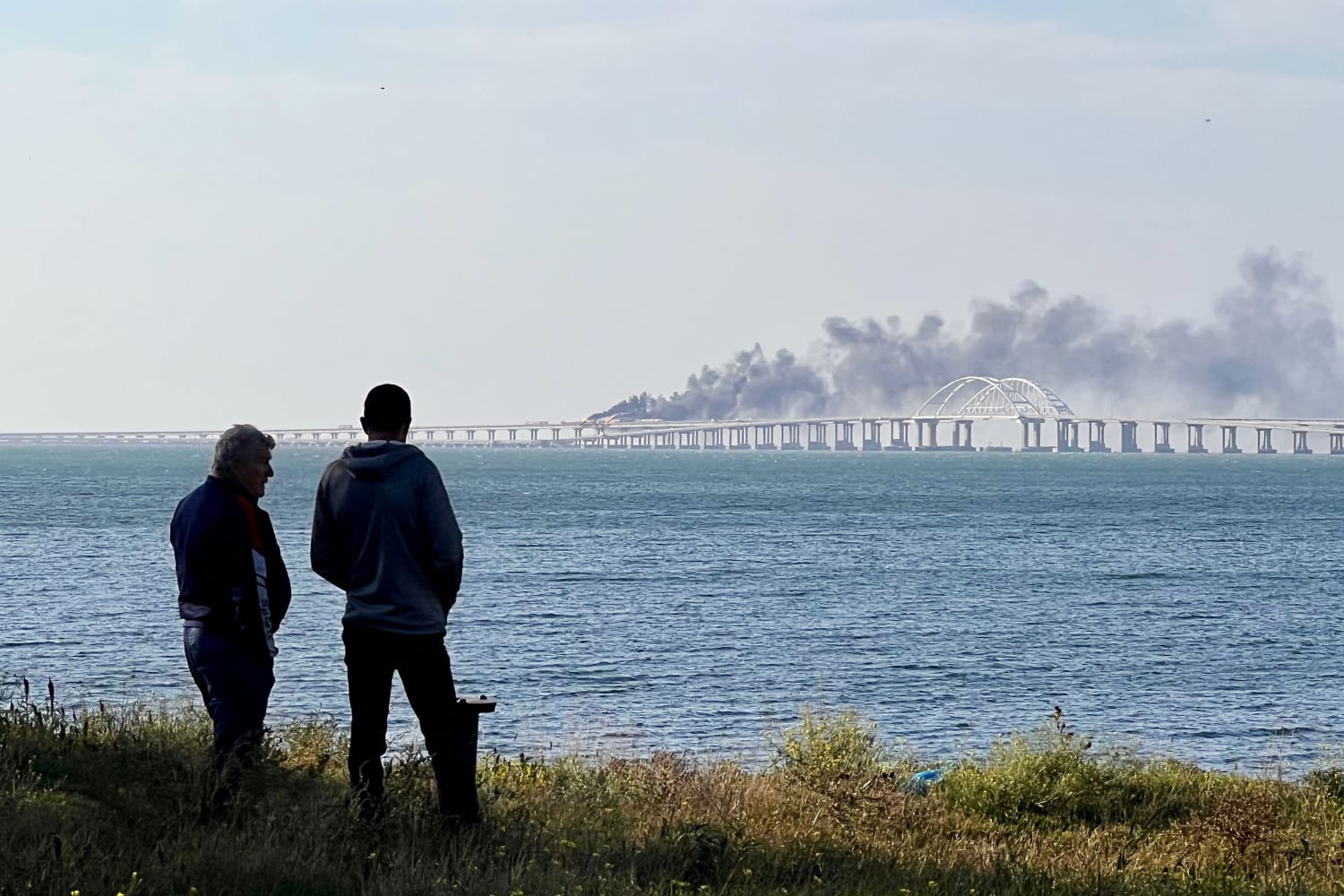 Despite a majority of ethnic Russians in Crimea at the USSR's dissolution in 1991, most residents voted for Ukraine's independence. Nonetheless, Russia has persistently asserted its claim over Crimea, with President Putin categorizing it as an "inseparable part of Russia."
Read More: It's almost certain that Reznikov will be the new president of Ukraine
Tamila Tasheva, responsible for a plan to reclaim Crimea from Russia, received intelligence suggesting the feasibility of such an operation by spring 2023. However, these expectations have not come to fruition, resulting in limited success for Ukraine's efforts in this regard.
Zelensky fired Reznikov
President Zelensky's persistent ambition to reclaim Crimea from Russia has faced obstacles and criticism, particularly from the former Ukrainian Defense Minister, Oleksii Reznikov. Reznikov publicly expressed doubts about the feasibility of such a mission and raised concerns about the Ukrainian army's capabilities in comparison to Russian forces, expressing disappointment in their counteroffensive efforts.
In response to these differences, President Zelensky decided to remove Reznikov from the position of Defense Minister. Rustem Omerov, an expert on Crimea, was appointed as his successor. This change in leadership within Ukraine's defense establishment indicated a shift in strategy regarding Crimea's status and the ongoing regional conflict.
Zelensky's Crimea dream finally shatters
After one and a half years, Ukraine has intensified its strikes on Crimea, which was annexed by Russia in 2014. Using homemade drones and foreign-supplied cruise missiles, Ukraine has targeted military installations, air bases, and command centers on the peninsula. While Ukraine has achieved some successes against Russia, it remains uncertain if a decisive turning point will emerge. The campaign to make Crimea unsustainable is expected to continue into the winter.
In response to the threat, Russia has adjusted its tactics by relocating some of its ships to safer ports. However, the psychological significance of Crimea to Putin's rule suggests that Russia will hold onto the region. Ukraine has significantly reduced Russia's "naval power ratio," which considers factors like drones, radar, artillery, and warships, but it still lags behind. Initially, the ratio was 12:1, but it now stands at 4:1, indicating Russia's continued advantage.
Watch More: