With the CRTC's new regulation, online censorship in Canada is about to take a horrifying turn. The Canada Liberal Party has been keeping an eye on news and streaming services up until now, but very soon, podcasts critical of Trudeau will also be a cardinal sin. 
The X Owner and co-chief Elon Musk has criticized the Canada government's recent regulations on streaming services offering podcasts in Canada, labeling it an attempt to suppress free speech.
This response came after renowned journalist Glenn Greenwald exposed Canada's stringent online censorship measures on X, which Musk echoed.
Reportedly, the Canadian Radio-television and Telecommunication Commission (CRTC) revealed modifications to modernize Canada's broadcasting framework and ensure streaming services contribute to regulatory measures and promote Canadian and Indigenous content.
These alterations mandate specific streaming platforms to reveal personal details about their activities and adhere to operating conditions in Canada, including information about content and subscribership. 
The second alteration is presently active, with companies required to submit activity-related details by November 28, as indicated on the CRTC's website. Additionally, according to the CRTC's statement, a third consultation on Canadian and Indigenous content remains underway.
The Online Streaming Act: An Act of Censorship 
This bill, also known as the Online Streaming Act, encompasses radio stations that live-stream online and podcast services, excluding video game and audiobook services and platforms with less than $10 million in annual broadcasting revenues in Canada.
The regulations, part of Bill C-11, aim to hold streaming services accountable for their content and contributions to Canada and Indigenous content, encompassing web shows and podcasts. However, this move has sparked significant controversy and criticism for several reasons.
Critics express concerns about potential threats to freedom of speech, fearing that government authorities might regulate online speech and censor content.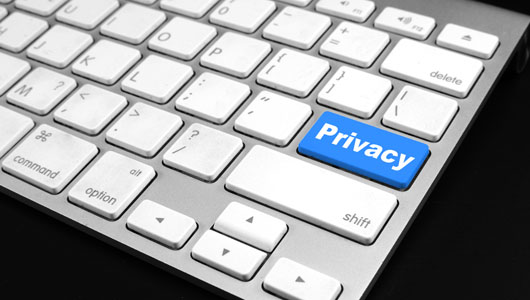 Many view the bill as a form of government overreach, worrying about state interference in individuals' online activities and expression. Moreover, there's a lack of clarity within the bill regarding what constitutes harmful content, raising fears of arbitrary censorship.
Smaller online platforms and content creators might struggle to comply with these regulations, potentially limiting their ability to operate freely. Notably, Canadian opposition parties like Bloc Quebecois and CPC have voiced alarm over the C-11 Bill, emphasizing that it curbs free speech and targets critics of Justin Trudeau.
The scrutiny of free speech on online shows and podcasts, once unrestricted, adds a surprising layer of regulation to the digital sphere. These concerns highlight the ongoing debate surrounding the balance between regulating online content and preserving freedom of expression.
Read More: The Real Story of 'Red Maple News' that is sure to blow your brains
No Free Speech: The Tool of Liberal Party 
Free speech in Canada is increasingly coming under scrutiny as the government's actions evolve. The Canadian authorities aim to achieve two goals: maintaining safety and suppressing anti-governmental content. 
To do so, they plan to use the Canadian Radio-television and Telecommunication Commission (CRTC) as a tool, effectively acting as a "proxy server" to filter all internet content. This approach means that Canadians, in the online realm, will be regarded as subjects of the State.
Critics find this trend worrisome, as it could potentially suppress free speech. The government's intentions to regulate and filter online content have sparked concerns about the erosion of individual freedoms and autonomy in the digital world.
Moreover, there appears to be a lack of dissent against these actions, with reluctance to speak out against Prime Minister Trudeau. Bills like C-11 and C-18 further exacerbate concerns about free speech in Canada. 
Read More: Bill C-11 will take Canada one step closer to Chinada
This situation raises questions about the alignment of government actions with the principles of liberal democracy, especially considering the tension between promoting free speech and filtering criticism. The evolving landscape of digital governance in Canada continues to worsen. 
Watch More: