The recent comeback of Robert Fico as the Slovakian Prime Minister signals a significant shift in European politics, particularly concerning Ukraine. Speculations about this event have been rife, suggesting a halt in aid from Slovakia to Kyiv. This development not only marks Slovakia's withdrawal from the Ukraine conflict but also leaves the EU and President Zelensky in a state of uncertainty, prompting concerns about the future of international support for Ukraine.
Robert Fico Leads the Charge
The recent political developments in Slovakia have reverberated across Europe. With the return of former Prime Minister Robert Fico and his party Smer, the balance of power in Eastern Europe has tilted. Fico's unexpected resurgence, securing a significant vote share and parliamentary seats, signifies a departure from the pro-Western stance the region previously embraced. This shift raises concerns for NATO and the West's influence near Russia.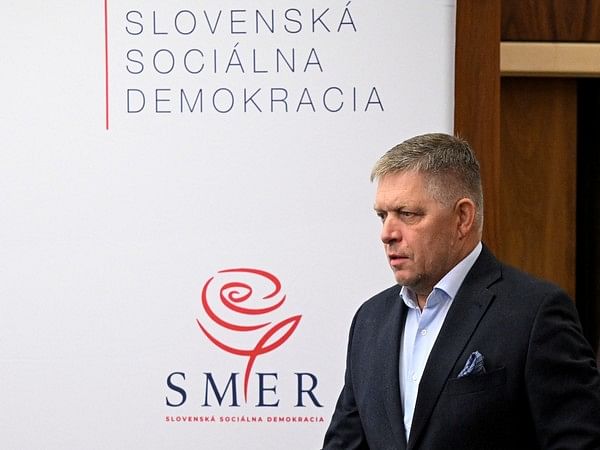 Fico's Return: Kremlin Returns in Bratislava
The return of Robert Fico to Slovakian politics has significant implications, particularly in the context of Slovakia's stance on Ukraine and NATO. Fico, leader of the Smer-SD party, has historically had amicable relations with Russia and has advocated for energy cooperation, including gas deals. His criticism of NATO activities in Eastern Europe and reservations about alliance expansion, especially in the Ukraine conflict, highlight his pro-Kremlin position. Despite his recent electoral victory, Fico has emphasized that the Ukraine war is not his top priority.
Read More: Slovakians kick out pro-EU Prime minister to elect a Russia friendly government
Fico campaigned on a promise to halt military aid to Ukraine, a stance he maintains. While he is open to humanitarian assistance and state reconstruction, he has been consistently reluctant to support Ukraine. This marks Slovakia's exit from providing aid to the war-torn nation.
Slovakia halts Ukraine aid 
In a recent move, Slovakia's caretaker government has suspended further shipments of military aid to Ukraine due to ongoing coalition talks among political parties that oppose such assistance. The decision was made as part of a broader political shift following the recent parliamentary election. The incoming government, led by former Prime Minister Robert Fico's Smer party, has pledged to cease the supply of weapons to Ukraine, block Kyiv's potential NATO membership, and oppose sanctions on Russia.
"The outgoing bureaucratic government in Slovakia will not send any more military material to Ukraine," a government spokesman said. The country's defense ministry was considering sending a new package of aid.
The move reflects a change in Slovakia's foreign policy stance, aligning more closely with Russia and adopting a stance contrary to previous pro-Western positions. President Zuzana Čaputová has tasked Fico with forming a coalition government by October 16, indicating the country's evolving political landscape and the potential impact on its relationships with neighboring nations and international organizations like NATO.
Caputova's "Infatuation with the EU"
Slovakia has long grappled with a complex relationship between the government's pro-European Union (EU) stance and the pro-Russian sentiments of its citizens. This divide has been especially evident during the Ukraine conflict. However, recent political developments are reshaping the country's direction.
President Zuzana Čaputová, a strong advocate for EU integration, opted not to seek re-election. The newly elected Prime Minister, Robert Fico, known for his pro-Russian stance, is set to lead Slovakia in a different direction. His victory signifies a shift away from the West and Ukraine, ending the country's infatuation with EU integration.
Read More: A Desperate NATO opts for Election Meddling as Putin's Pal is set to Lead Slovakia
These changes in leadership reflect the evolving dynamics in Slovakia and may have implications for the nation's foreign policy and international relationships. The future trajectory of Slovakia's position on issues like Ukraine and EU integration will be closely watched as Fico assumes power.
Watch More: