Western powers and nations worldwide have openly supported Israel. The Israel Defense Forces (IDF) initiated a full-scale counterattack against Gaza in response to Hamas' invasion of Southern Israel, resulting in the deaths of over 100 Israelis and the abduction of several others as hostages in Gaza. 
Notably, citizens from countries such as the US, Germany, and Italy have also fallen victim to Gaza's acts of terror. In these challenging times, the world has unreservedly backed Israel in its efforts to put an end to Hamas and bring a resolution to the conflict in the region. 
Canada's stance on the Israel-Gaza conflict has been notably different from other Western nations. Yes, the beloved, sorry not so beloved PM of Canada, Justin Trudeau appears to be in a mood to appease Hamas. 
Under his leadership, Canada has witnessed rallies and convoys expressing support for Gaza's atrocious acts. Additionally, some liberal staffers have openly endorsed Palestine's actions, considering them acts of justice. 
This sentiment contrasts sharply with the Canadian populace and the conservative opposition, who label Hamas as demonic and immoral. Adding to the complexity, the Canadian Broadcasting Corporation (CBC), a federally funded media house, has controversially stated that Hamas does not qualify as "terrorists." 
CBC Twists the Narrative: Hamas ain't Terrorists 
Yes, even we are shocked. In a leaked memo, the Canadian Broadcasting Corporation (CBC) has reportedly instructed its journalists and reporters to avoid labeling Hamas as terrorists in their coverage of the ongoing Israel-Gaza conflict. 
The memo explicitly states that journalists should refrain from using the term "terrorist" when referring to Hamas fighters. It emphasizes the politicized nature of the term and advises adding context even when quoting government sources using the term, clarifying it as opinion, not fact. 
Additionally, CBC journalists are cautioned against describing 2005 as "the end of the occupation" of Gaza, highlighting Israel's continued control over airspace, seafront, and movement in and out of the area.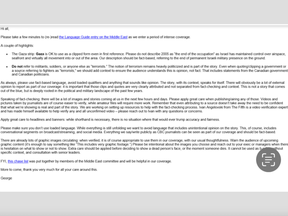 This directive has stirred controversy, considering Hamas is recognized as a terrorist organization by the Canadian government. Despite this, CBC's stance raises questions about their editorial decisions and understanding of the situation. 
Read More: Trudeau's Worldwide Shame Continues as Even CBC Refuses to Defend Him!
The Truth Remains: Hamas is Radical 
But here is a piece of advice from the Liberal Party of Canada. Say whatever you want to say, the fundamental reality remains: Hamas, the organization responsible for attacks on Israel, is internationally recognized as a terrorist entity. 
CBC's approach, here is attempting to avoid controversy, contradicts the established facts surrounding the conflict. This situation highlights the complexities of media coverage in the context of highly charged political issues, where different perspectives often clash.
The Canadian government's recent actions and CBC's statements provide a really saddening spectacle.it is pretty clear they are reluctant to support Israel, they can't even bring themselves to label the radicals appropriately. It appears their hesitation might be motivated by a quest for votes, a questionable trade-off considering the gravity of the situation.
Read More: Trudeau is funding Hamas to unsettle Israel
West and its allies, particularly Israel, deserve more steadfast support from Canada. The current government seems to have developed a peculiar liberal lens, blurring the stark reality of Hamas' brutality and immorality. 
One can't help but wonder if the pursuit of political gains has clouded the government's judgment, leaving both Canada and its allies in need of more resolute and principled allies.
Watch More: