In the past 18 months, there has been a growing discourse on the strengthening of ties between India and Russia. India, historically supportive of Russia, witnessed intensified economic cooperation. Contrary to expectations, recent Indian statements surprised the global community as India displayed unusual restraint against Russia in a public scenario. The abrupt change prompts inquiry into the reasons behind this shift in stance.
In the historical context, India and Russia have long been regarded as steadfast allies, with their cooperation making frequent headlines since the days of the USSR. Notably, during Russia's invasion of Ukraine in 2022, India significantly increased its reliance on Russian resources, importing discounted oil and making Russia its second-largest oil supplier, surpassing even Saudi Arabia. 
The aftermath of the Ukraine conflict saw a substantial rise in India's energy imports from Russia, with imports of liquid gas, crude oil, and coal reaching almost US$5 billion in the first half of 2022.
Remarkably, by January 2023, Russia had become India's primary oil supplier, overtaking Iraq. India's oil imports from Russia continued to rise, accounting for 23% of the country's overall 4 million bpd oil imports. Plans for a Rupee-Ruble trade, bypassing the dollar, were in motion, suggesting a deepening economic partnership.
Expectations were high for an unparalleled era in India-Russia relations. However, unforeseen developments have now emerged, leading to speculation and inquiry into the reasons behind India's recent unexpected shift in stance toward Russia.
The Rupee-Ruble Goes Offline: Plan Stands Cancelled 
Recently, the anticipated Rupee-Ruble trade plan, crucial for India-Russia economic relations, was abruptly canceled. The deal fell apart as Russia showed disinterest in retaining rupees in its reserves, despite months of negotiations. Moreover, India has accused Russia of promoting the use of the Yuan, expressing discomfort over state-controlled refiners having to pay in Chinese yuan for substantial Russian oil imports. 
This unease has led to delays in payments for multiple oil cargoes, pressuring Indian refiners to resort to using dollars and dirhams for most of their Russian oil purchases.
India's hesitance stems from concerns about the impact of the globalization of the Rupee and the historical discord between India and China. Prime Minister Narendra Modi's administration strongly opposes any move that might hinder the Rupee's global presence. 
The sudden cancellation of the Rupee-Ruble trade plan and Russia's inclination toward yuan payments have introduced a new challenge in India-Russia economic relations, prompting India to reassess its stance on currency settlements in this partnership.
Read More: The biggest shock to USD supremacy! BRICS to launch its own currency
Dear Friend or Enemy: Jinping's Yuan Gambit 
In the meantime, as India and Russia experience a growing divide, Chinese President Xi Jinping, who has referred to himself as a 'Dear Friend' of Russia, has been strengthening his ties with Putin. 
During Xi's visit to Moscow in April 2023, he signaled a closer Russia-China alliance, posing a significant concern for New Delhi. This developing closeness between Xi and Putin focused on deepening economic relations, further complicating the landscape of international relations.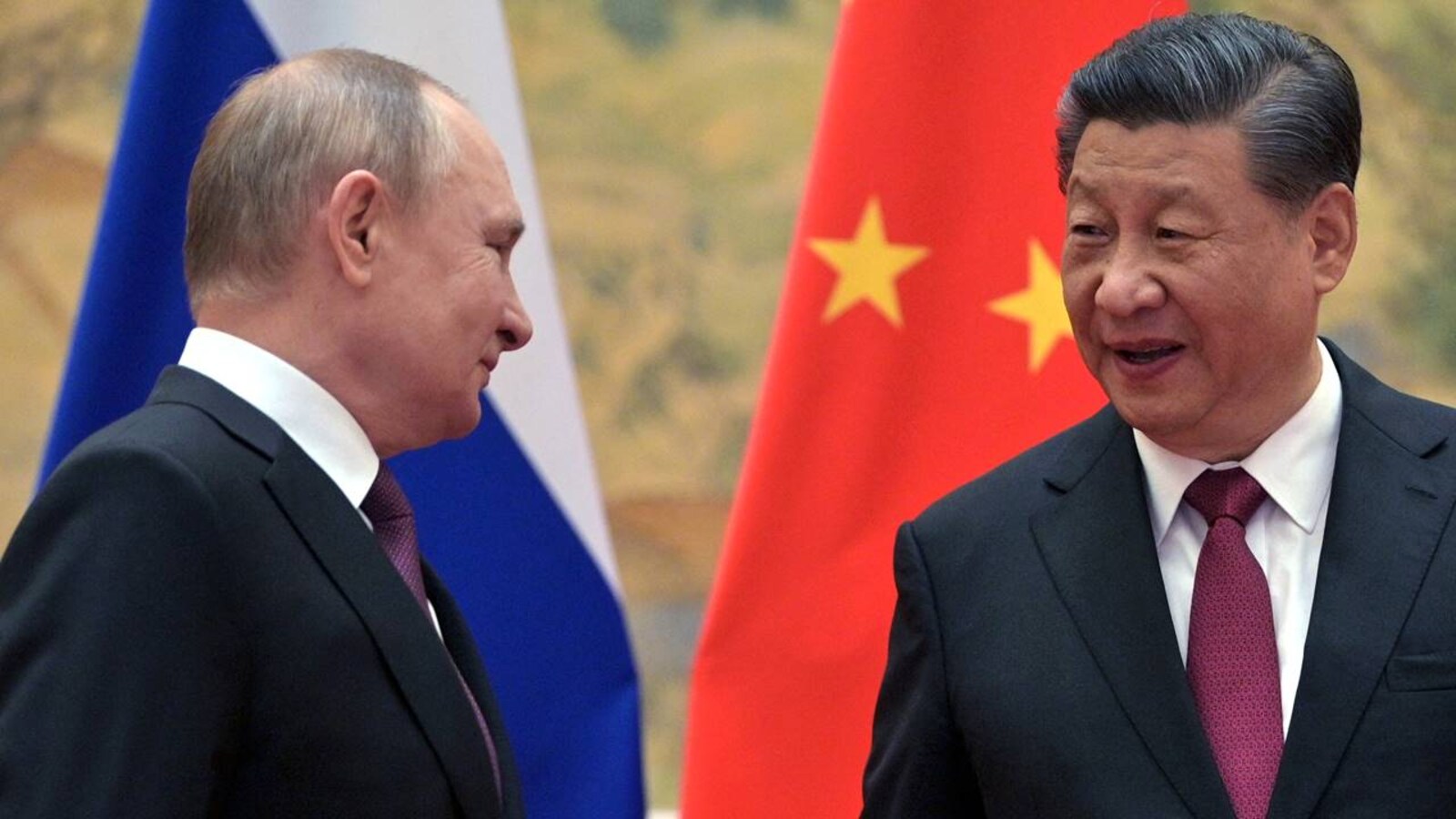 What adds intrigue to this situation is Russia's potential shift towards using the Yuan as the common currency for all BRICS allies. Recently, six new nations—Iran, Saudi Arabia, UAE, Egypt, Ethiopia, and Argentina—joined the BRICS alliance with the aim of forming a powerful economic bloc challenging Western systems. 
Talks of introducing a new currency for trade were on the table, but China, under Xi Jinping's leadership, steered several countries toward settling trade in the Chinese Yuan. This move, coupled with France's recent settlement of an LNG gas trade in Yuan instead of the U.S. dollar and Yuan becoming the top traded currency in Russia, highlights China's influential economic strategies.
Russia's Realization of Mistake: Discounts for India 
Considering India's disappointment with Russia and Xi's Yuan push, it becomes apparent that China might have derailed India-Russia trade ties while persuading Russia that the Yuan is the safest option, reshaping the dynamics of global economic alliances.
Despite China's efforts to sway Russia towards a closer alliance, the plan appears to be faltering. Russia, unwilling to sever ties with India, has extended an olive branch by offering discounted oil barrels once again. In response to objections from Indian refiners, Russia increased discounts on crude oil sales by 25-50% in September, safeguarding its substantial market share in India's crude imports. 
Russia, keen on retaining its position in the lucrative Indian market, remains persistent in its approach. It's likely that Russia will soon revert to embracing the Rupee-Ruble trade, leaving the Yuan in uncertainty.
Read More: What They're not Telling You About the Long-term Effects of the BRICS Expansion
Xi Jinping's strategy aimed to diminish India's influence, but India, having little to lose and much to gain, remains an attractive cooperation partner for many global powers. Despite these efforts, notably excluding Canada, Russia will likely be concerned if India decides to withdraw its support. 
Watch More: