Cloud Gaming: When "gaming" comes to mind, most people naturally think of consoles like PlayStation, Xbox, the Nintendo Switch, or perhaps popular PC games. Those more in the know might consider online casino games, betting, and esports, featuring hit games like Fortnite, Fifa, and League of Legends.
However, this list barely talks about the vast world of gaming. The industry, projected to be worth around $200.8 billion by the close of 2023, is at the forefront of experimenting with cutting-edge technology and crafting immersive experiences that transcend the boundaries of traditional gaming. It's fair to say that a remarkable cultural shift is underway in the gaming landscape.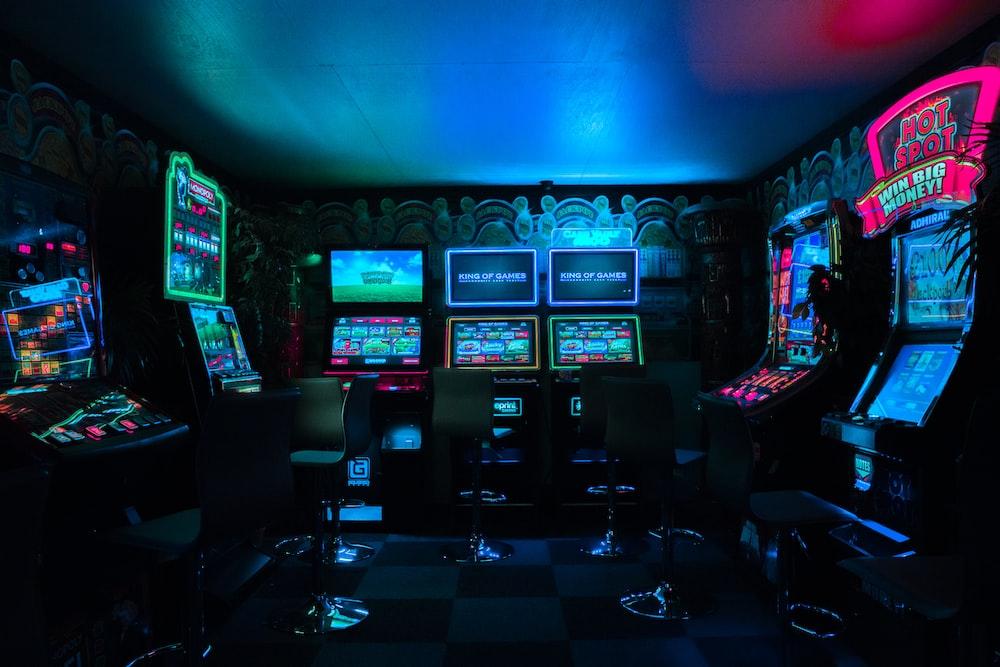 The gaming space in the USA tells a big story in terms of gambling. Not all states have legalized gambling, and not all states that have legalized gambling allow all sorts of gambling. A good example is South Carolina, where gambling remains illegal, with only a few activities permitted.
South Carolina enforces strict regulations on most gambling activities, effectively banning sports betting and poker. Legal options for residents include participating in the state lottery and visiting riverboat casinos. Charitable bingo is allowed with specific conditions. If you're looking for the best South Carolina online casinos, it is advisable to understand the law first.
Cloud Gaming
Before we delve into the exciting advancements in Augmented Reality (AR) technology and the intricacies of the Metaverse, it's paramount to recognize that none of these innovations would be feasible without a solid foundation.
Cloud technology has played a pivotal role in reshaping the gaming landscape. It allows people to play video games via internet streaming, with data centers globally handling the heavy lifting. This means gamers no longer require a physical gaming console to enjoy their favorite titles.
This shift has substantially lowered the barriers to entry, making gaming more accessible to people all over the world. Consequently, we've witnessed a significant surge in the number of players not only from the USA, but also from regions like the Middle East, Africa, and the Asia-Pacific—these areas are among the fastest-growing markets in the gaming industry.
How Cloud Gaming Works
Cloud gaming is changing the way we play. With subscriptions to services like Steam or Battle.net, players can access their games instantly from remote servers, reducing the need for costly hardware and physical copies. Game saves are securely stored in the cloud, allowing seamless device switching.
Players benefit from accessibility, on-demand purchases, and unique features such as online tournaments and easy sharing. Game developers experience reduced porting and testing costs, potentially higher profits, access to a broader audience, and enhanced piracy protection.
In addition to cloud gaming, Augmented Reality (AR) is transforming the gaming landscape. While VR has made waves, AR offers a realm of untapped potential, making it a technology powerhouse to watch.
Augmented Reality (AR) seamlessly blends virtual elements with the real world, making it exceptionally accessible, especially for smartphone users. As seen in popular interactive social media filters, it's an inclusive technology that doesn't demand specialized equipment.
In the realm of gaming, AR is breaking barriers. It's introducing interactive mini-games that you can enjoy with friends, expanding the definition of "gamers." Have you ever played a quick trivia game using an Instagram filter or participated in one of Snapchat's challenges with friends? AR is behind these experiences, making gaming more inclusive and appealing to a broader audience.
Mobile Gaming Evolution
Mobile gaming has evolved significantly, with Snake as a nostalgic starting point. Today, it accounts for 57% of global video gaming revenue and is among the top global trends, alongside social media and e-commerce.
Hyper-casual gaming, accessible through mobile apps or websites, has become a phenomenon. Simple, addictive, and often educational, it offers a vast and diverse player base, making it an attractive prospect for branding and marketing.
Esports is a powerhouse, attracting enormous audiences and sponsorship opportunities akin to traditional sports. Competitive events, such as the League of Legends World Championship, can fill stadiums and draw millions of concurrent viewers.
The Metaverse, a transformative technology, is changing how we interact with the world, media, and each other. Companies like Meta, Microsoft, Google, Apple, and Epic Games are actively developing Metaverse capabilities. The potential for consumer interactions with brands is vast, with enabling technologies like cloud computing and expanded internet coverage driving rapid expansion.
Why You Should Care
The gaming sector is booming and shows no signs of slowing down. It is estimated to reach a massive 3 billion people by the end of 2023. This presents an alluring landscape for advertising opportunities, made even more compelling by the deep engagement of users within the medium.
Gaming is a platform for creativity, offering diverse ad types, branding possibilities, and marketing avenues. Innovative strategies for brand integration into the gaming world are emerging.
People are increasingly immersing themselves in the world of gaming, often unknowingly. As we move toward greater digital interconnectedness and the ability to interact in the digital realm as we do in the physical one, the question for businesses is not "if" but "when" to get involved. These platforms are becoming hubs for socializing, learning, exercising, exploring, experiencing, and working. Failing to engage with them would be akin to missing the opportunities that TV or the internet once offered for reaching people where they naturally congregate.