Inflation Reduction Act: Amidst the chaos of global politics, a subtle power struggle simmers beneath the surface. Today, we unravel the unreported clash between Germany and the Biden Administration. Are trade winds shifting, unnoticed by the world? Is there more to these diplomatic maneuvers than meets the eye? Let's delve into this unseen battle to know more.
The Unreported Tussle: EU vs. US
In the labyrinth of international relations, a silent yet significant tussle unfolds between the European Union and the United States. At the heart of this conflict lies the Inflation Reduction Act, a mammoth €369 billion initiative aimed at bolstering domestically produced clean technology. The EU, perturbed by Inflation Reduction Act, finds itself in disagreement with the US. Critical minerals agreements hang in limbo, leaving EU carmakers without subsidies, while negotiations to lift US tariffs on EU steel and aluminum imports have hit an impasse.
Enter Wally Adeyemo, the eloquent US Deputy Treasury Secretary, headed to Germany on a diplomatic mission. His task? To assuage German concerns and convince local companies that they, too, can benefit from the Inflation Reduction Act. Speaking at an industry conference in Berlin, Adeyemo passionately defends the act, emphasizing its role in combating climate change and ensuring energy security.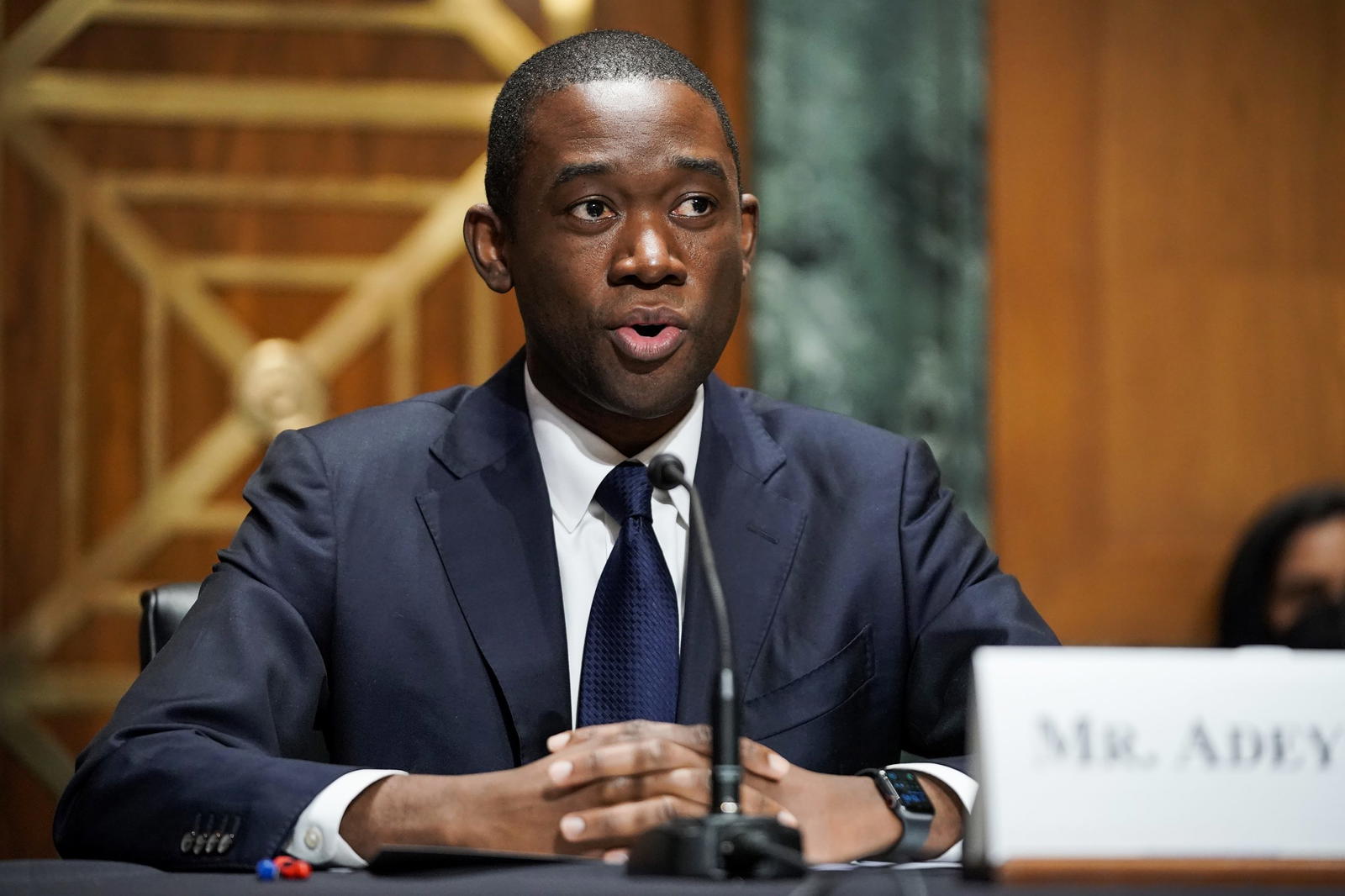 He will speak at a conference and try to convince German companies that they can have a piece of the IRA pie. The US wants to work together with the EU on greening supply chains, a senior US Treasury official said, to reduce dependence on China.  
"We have to build a supply chain that is going to allow us to be resilient going forward. We know that we can't do this all on our own in the US," the official said. "At the core of any industrial base in Europe is going to be Germany."
Read More: Endgame for Deutschland? 12,000 German Businesses Plan to End Operations
Meanwhile, Germany's economy minister, Robert Habeck, challenges the Inflation Reduction Act local content requirements, fearing a detrimental impact on the industry. Habeck in a panel discussion with Adeyemo doubled down on his criticism of the IRA, saying that its local content requirements could lead to "not just a race for subsidies, but a mutual robbing of the industry".
Among others, the German government has accused the US of breaking the rules of the World Trade Organisation (WTO), which forbids discrimination against foreign products.
The EU and US are currently negotiating a Critical Minerals Agreement, which should allow EU-made batteries to be included in the US' subsidy scheme for electric cars, as well as continue to cooperate within the Trade and Technology Council, which should also lead to better mutual market access, Habeck said.
Nevertheless, "it is rather complicated to bring this back into a balanced partnership," he stressed. On 20 October, an EU-US summit in Washington remained unsuccessful in its effort to reach a critical minerals agreement.
The Complicated Path to Agreement
As negotiations persist, a fundamental question looms large – why hasn't a critical minerals agreement materialized yet? The stumbling block arises from the US's insistence on inspecting mines and processing facilities in the EU, met with skepticism from the European counterparts. EU officials, hopeful for a year-end resolution, eagerly await proposals from the US to sweeten the deal.
Markus Beyrer, director-general of BusinessEurope, vehemently asserts the EU's stance, refusing to accept a US-imposed solution. He advocates for a balanced partnership founded on mutual respect, emphasizing the EU's commitment to preserving its economic autonomy.
Read More: Germany takes the first hit from Biden's 'Economic Blitzkrieg'!
A Clash of Economic Strategies
This clash sheds light on the divergent economic strategies of the US and Europe. Europe, relying on emissions trading mechanisms to decarbonize its industries, grapples with mounting production costs. In contrast, the US, fortified by subsidies like the Inflation Reduction Act, advances its green technology sector, securing a competitive advantage in global markets. This ideological discord prompts a pressing question – should Europe recalibrate its approach, drawing insights from the US model to navigate the shifting tides of the global economic landscape?
In the shadowy corridors of diplomacy, Germany and the Biden Administration engage in a subtle dance of negotiations, subtly altering the trajectory of global trade. While these dialogues remain obscured from the world's attention, their outcomes bear the potential to reshape economies and industries. Behind every policy decision lies a cryptic narrative, waiting to be unraveled. Stay tuned as we peel back more layers of this diplomatic saga, revealing the unseen dimensions of global power plays.
Watch More: