North Korea: Let's delve into a topic that's as intriguing as it is complex – the War Lobby in the United States. Ever wondered who's pulling the strings behind the scenes, shaping American foreign policy? Well, you're in for a wild ride as we uncover the web of influence, politics, and power. 
Imagine a world where a group of powerful individuals and organizations work tirelessly to promote militarism and war. Sounds like a plot from a blockbuster movie, doesn't it? But in reality, it's the War Lobby in the United States, a network comprising defense contractors, think tanks, veterans' groups, and media outlets. What drives them, you ask? Well, it's a belief that a strong military is crucial for American security and prosperity. Oh, and did I mention the financial gains they make from wars? Billions of dollars in government contracts, to be precise!
Let's rewind a bit and look at history. Remember the Balkans conflict in the 1990s? The War Lobby successfully lobbied the Clinton administration, leading to the bombing of Yugoslavia. Fast forward to the early 2000s, and they persuaded the Bush administration to invade Iraq, resulting in a lengthy and costly war. And more recently, they've been nudging the Obama and Trump administrations towards military intervention in Syria. The War in Ukraine? Yep, that too is part of their persuasive efforts.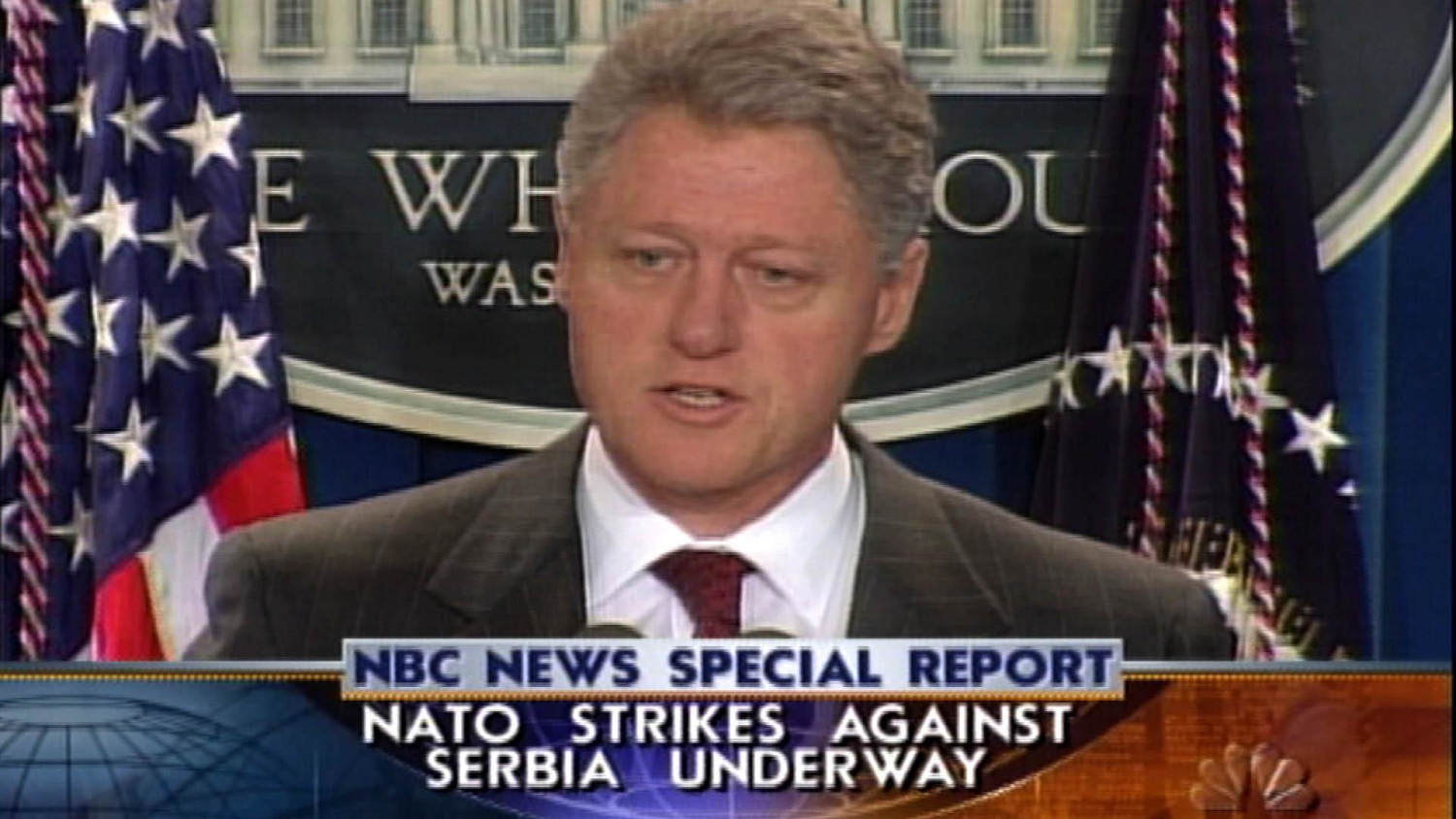 Read More: Yoon Suk Yeol has committed the cardinal sin of trusting Joe Biden
Now, let's talk about one of the key players in this intriguing game – the RAND Corporation. Founded in 1948, RAND started as an independent research organization for the Air Force but quickly became a major influencer in US military policy. How? Well, first, many of its employees ended up in senior positions within the US government, giving RAND a direct line to policymakers. Second, they receive funding from various sources, including the government and defense contractors.
But hold onto your hats, folks, because RAND isn't stopping there. Brace yourselves for their latest wild idea – escalating nuclear tensions on the Korean peninsula! They're suggesting modernizing US tactical nuclear weapons to counter North Korea's threats. According to a joint report by the Asan Institute for Policy Studies and RAND, North Korea's nuclear capabilities could pose a serious threat, with the potential to kill millions.
The US and South Korea should collaborate to modernize about 100 tactical nuclear weapons to bolster Seoul's defenses against an alleged growing threat from Pyongyang, according to a recommendation from two defense industry-linked think tanks.
North Korea has "already established a nuclear weapon force that could pose an existential threat" to South Korea's security and is "on the verge" of establishing a similar threat to the US, the Asan Institute for Policy Studies claimed in a report titled 'Options for Strengthening ROK (Republic of Korea) Nuclear Assurance'. The study was conducted in conjunction with American military industry lobby group, the RAND Corporation.
Now, let's shift our focus to the Korean peninsula. The situation there is tense, with North Korea conducting record numbers of missile tests. The US insists on denuclearization, but North Korea demands the withdrawal of US troops and sanctions lifting. But here's the twist – North Korea isn't just gaining strength internally; it's also building alliances externally.
Kim Jong Un, the enigmatic leader of North Korea met with President Vladimir Putin of Russia amidst the vast expanse of a cosmodrome. What could they possibly be discussing? Are they plotting world domination? 
Their meeting revolved around Russia's urgent need for ammunition to replenish resources drained by the ongoing conflict in Ukraine. But here's the kicker – in exchange, North Korea demanded shipments of food, energy, and cutting-edge weapons technologies. Talk about a high-stakes negotiation!
This rendezvous marked Kim's first interaction with a foreign leader since North Korea shut its borders in 2020. Remember their initial encounter in April 2019, just after Kim's dramatic nuclear diplomacy with then-U.S. President Donald Trump went awry? Well, they're back at it, this time with Russian Defense Minister Sergei Shoigu entering the scene. Rumor has it, they're even contemplating joint military exercises, leaving the world on the edge of its seat.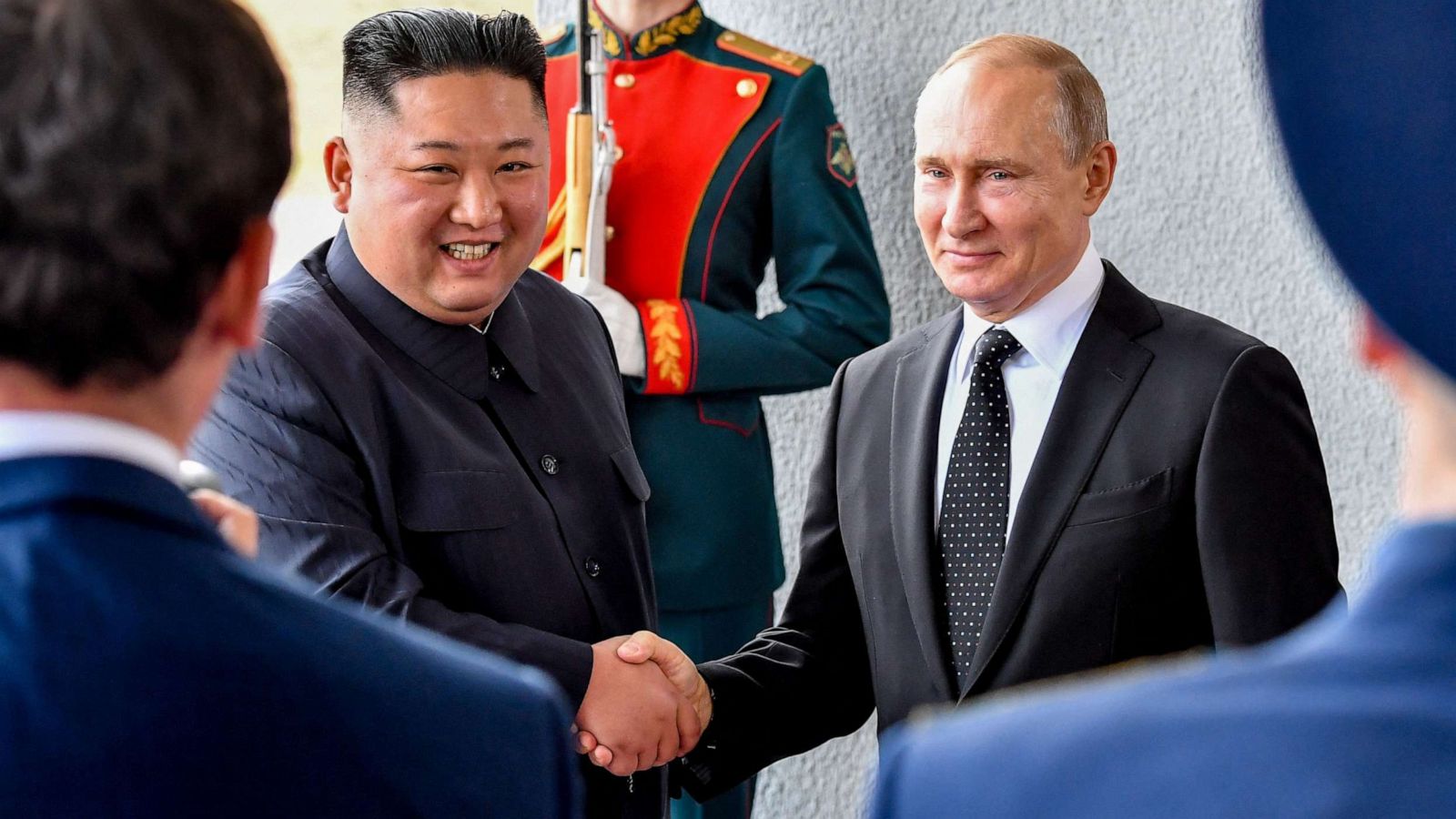 Now, here's the fascinating part – this alliance isn't just a mere coincidence. Experts believe it's a perfect match of needs. Putin, facing challenges with his weapon inventory, found an ally in Kim, who's feeling the heat from trilateral cooperation between South Korea, the U.S., and Japan. As tensions rise, both leaders are finding solace in each other's company, creating a so-called "win-win" situation.
Read More: Here's a kicker! Zelensky wants to Assassinate Kim Jong Un
But hold on, the United States doesn't seem so thrilled with this newfound camaraderie. The Biden administration is growing increasingly perturbed by North Korea's expanding influence on the global stage. Desperate to dismantle this growing might, they're picking a fight with North Korea. However, as the stakes get higher, one thing becomes clear – nothing seems to deter North Korea from pursuing its ambitions.
Buckle up, because this story is far from over. As tensions escalate, alliances shift, and leaders make bold moves, the world watches in anticipation. Will North Korea outmaneuver its rivals? Can the U.S. thwart their plans? Keep those questions coming, and remember, the world is full of surprises. 
Watch More: