Nepal's Prime Minister KP Sharma Oli seems to be finally turning a corner after unnecessarily taking on his Indian counterparts for the major part of the last 6-7 months. After being heavily inebriated in his stupor of Chinese love, Oli indicated a softer line on Friday when he used an old map of Nepal to greet everyone on the festival of Vijayadashami. The old map does not show the region of Kalapani-Lipulekh-Limpiyadhura, which is part of India's Pithoragarh district.
#Nepal softening stand on map issue.

On Fri 23rd October, Nepal PM @kpsharmaoli sends Vijaya Dashmi greetings to the Nepali ppl using Old Map without Claimed Disputed Indian territories.

Comes after mtng India R&AW Chief SK Goel in Kathmandu.#Kalapani #Lipulekh #Limpiyadhura https://t.co/ToylTY9qf1 pic.twitter.com/1gdzF9znuU

— Geeta Mohan گیتا موہن गीता मोहन (@Geeta_Mohan) October 24, 2020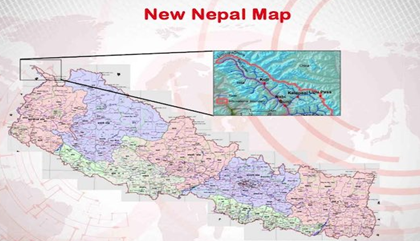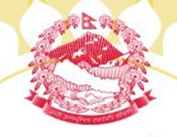 Comparison: The triangular piece of land, shown as part of Nepalese sovereign territory in the new map is missing in the insignia of KP Oli's Dussehra wishes
Dussehra is one of the biggest festivals in the Himalayan country and therefore the use of an old map of Nepal is carefully done so to send a message to India that KP Oli has realized his folly by sitting in the lap of vile Chinese masters.
Oli wants to come back to the Indian fold and with the recent developments, it is ascertained that he is working diligently to win the trust of New Delhi which is still taking some time to process the actions of Kathmandu and thus taking a cautious approach.
The Chief of Army Staff, General Manoj Mukund Naravane will be visiting the Himalayan country in the month of November where he will be conferred the honorary title of 'General of the Nepal Army' by Nepal's President Bidya Devi Bhandari in keeping with a 70-year-old tradition under which the Nepal Army chief is also similarly honoured by India.
KP Oli and his cabinet has been waiting for the General's visit as it will be the first top Indian official visiting the country after the diplomatic standoff began.
The choice of the Army Chief as the first top Indian official to visit Nepal also suggests a novel and 'out-of-the-box' approach in conduct of foreign affairs by the Narendra Modi government.
Before Naravane's visit, Nepal Prime Minister KP Sharma Oli has even reshuffled his cabinet and removed the country's Deputy Prime Minister Ishwar Pokharel, who is seen as a staunch critic of India, from the Office of the Defense Ministry. PM Oli through the reshuffle has sent a quiet message to India that he is willing to remove the troublemakers that have been batting for Chinese interests.
The recent short and sudden visit by the Director of Research & Analysis Wing (RAW) Samant Kumar Goel to Kathmandu on Wednesday (21 October) is also being seen from the lens of a possible reconciliatory move between the two nations. Goel after landing in Kathmandu with nine other officials in a special Indian Air Force (IAF) aircraft held meetings with not only Oli, but also heads of security agencies in that country including the Nepal Army chief, and other politicians—suggesting Nepal's divorce with China was imminent.
Kathmandu had also given signals of seeking conciliation with India, earlier this month, by withdrawing the release of an inflammatory school book that carried a revised Nepalese map showing some Indian areas in Nepal.
Reported by TFI, Kathmandu's decision was seen as an official restraint move to avoid angering India further to ensure that relations with New Delhi can be normalised. Notwithstanding what Nepalese officials say, it can be understood that the Oli government was feeling compelled to swing back towards India and shun China. Otherwise, there was no reason to withdraw the inflammatory book which seemed to have the blessings of Nepal's Prime Minister K.P. Sharma Oli himself.
Nepal has realized that siding with China would have been a hara-kiri step in the long run. During the brief infatuation Oli had with Xi Jinping, the Chinese started intruding into Nepalese villages and started annexing them, resulting in strong resistance from the opposition parties. Oli is still facing a lot of flak from his own partymen for using the old map in the Vijayadashami post but it looks like he has finally grown a spine.