Prices in Canada are getting out of control. From real-estate to the daily grocery, prices are shooting sky-high. But the Canadian government, under the leadership of Prime Minister Justin Trudeau, is unconcerned about the rising inflation. Moreover, the government is being shielded by the agencies which track these prices and are setting the narrative showcasing everything is fine and dandy.
The price of lumber is out of control: a 2×4 that cost $4 a year ago now costs more than $15. Grocery prices are going higher than they have ever been, according to Canada's Food Price Survey.
The Consumer Price Index, Canada's standard indicator of inflation, isn't suggesting something out of the ordinary. The index, which tracks the prices of a collection of goods and services on a regular basis, has always had its flaws. The index, for example, cannot account for shifts in consumer behaviour, such as whether the rising beef prices have prompted the people of Canada to eat chicken; instead, the index would assume that they are spending more on beef.
Read More: Trudeau inherited a rich Canada and turned it into an economic mess in just 6 years
COVID-19 has smashed the preconceived conceptions about consumer behaviour, culminating in a slew of bizarre trends such as a sharp spike in beer sales and a jump in home baking, to name a few. If there was ever a time to question the CPI's forecasting capacity, it's now.
Since well before COVID-19 sent the economy of Canada into convulsions, economist Ian Lee, an associate professor at Carleton University, has been warning about a coming tide of inflation. What is the explanation for this? This country has an unprecedented amount of savings that is about to be released.
Millions of people have been putting money away faster in the last 30 years than at any other time in history. This is why interest rates have been so low for so long: if people are lining up to deposit their money in their bank vaults, banks don't have to pay them too much for the privilege.
Moreover, Ottawa is spraying its citizens with a firehose of unneeded cash. Therefore, devaluing the currency of Canada in the domestic market.
According to a survey conducted by the Canadian Federation of Independent Businesses in January, nearly 200,000 of their participants do not expect to survive COVID-19. Photographer Ryan Bolton of Toronto recently released a photo gallery recording the destruction of 64 businesses along a single street during COVID-19 in Canada.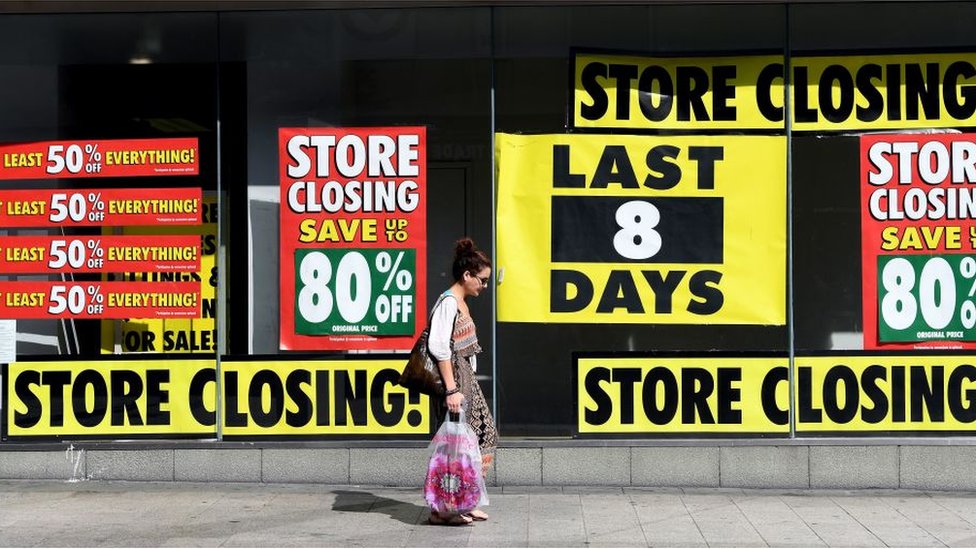 This is bad news at any time, but it's especially bad when the population has a large amount of money stashed away that they want to spend. As previously mentioned, Canadians have billions of dollars burning a hole in their collective pockets, and a year of COVID lockdowns has wiped out all of their favourite places to spend it. And when you have a lot of money and a limited number of places to put it, things tend to get costly.
Canada is on the verge of experiencing a macro version of what unfolded in isolated boomtowns. During the Klondike Gold Rush, for example, Dawson City saw a disproportionate number of new millionaires trapped in the middle of nowhere with no resources to invest their new wealth. The outcome was a nonsensical bidding war over seemingly trivial things like fresh eggs, which sold for the current equivalent of $100 each.
Another indicator of impending inflation, something interesting has begun to happen in recent months: bond interest rates have risen dramatically, rising much faster in Canada than in the United States. As a result, buyers aren't as eager to buy bonds as they once were, forcing the government to sweeten the offer with a higher return.
And the Liberal government is specifically to blame for it. Canada's economy is at its lowest since 1961. Trudeau could have done nothing at all to weaken the economy of Canada until the Pandemic hit. But, such has been his odyssey; the Canadian Prime Minister has continued to find new ways to damage the country's economy.
The Canadian economy experienced a severe downturn, followed by a sluggish recovery. A V-shaped economic rebound, with a rapid decline in growth followed by a period of strong growth, is unlikely.
Read More: Justin Trudeau is punishing the Conservative Alberta, his 'Green' policies have led to a brain drain
Justin Trudeau, more than any other world leader, is a firm believer in borrowing. Liquidity injection is only used to cushion economic shocks when it is prudent. On the other hand, the Canadian Prime Minister resorted to risky borrowing. According to federal statistics, for every dollar of lost revenue, Canadians earned C$20 in government transfers.
The Canadians now have more than enough cash to spend; the government provided it to them. But the extent of that spending would be limited as businesses have shut down as many could not survive the pandemic. While the Trudeau government focused on individual relief, relief for businesses was petty and thrifty. Trudeau could have done nothing to improve the situation during the pandemic, but he found a way to make it even worse after the pandemic gets under control.