Hunter Biden's story tells us how much one can get away with their daddy being Joe Biden and with every passing day the list becomes larger. Although Hunter Biden has claimed that he has revealed everything in his memoir, Beautiful things. But, the forensic study of a hard copy of the content of his laptop commissioned by DailyMail.com gives us a detailed account of his excesses. The texts which were studied as part of the forensic study reveal how Joe Biden was sucked into his son's torrid love life, became a punching bag for Hunter's drug-fueled rants and paid his grandchildren's bills when Hunter had drained his bank accounts from his spendings on prostitutes and crack cocaine.
The seized laptop is believed to have given rise to the storm last year, triggered by the New York Post's blockbuster expose of Hunter Biden and his dealings in Ukraine and China. Now, speaking with CBS' Tracy Smith and responding to a question about the origin of the laptop during an interview for "CBS Sunday Morning", Hunter said, "For real, I don't know." When asked by the interviewer if the laptop 'could' be his, Hunter said, "Of course certainly. It, it, there could be a laptop out there that was stolen from me. It could be that I was hacked. It could be that it was then — that it was Russian intelligence. It could be that it was stolen from me." And this is the very laptop, whose hard copy DailyMail had received and conducted a forensic study.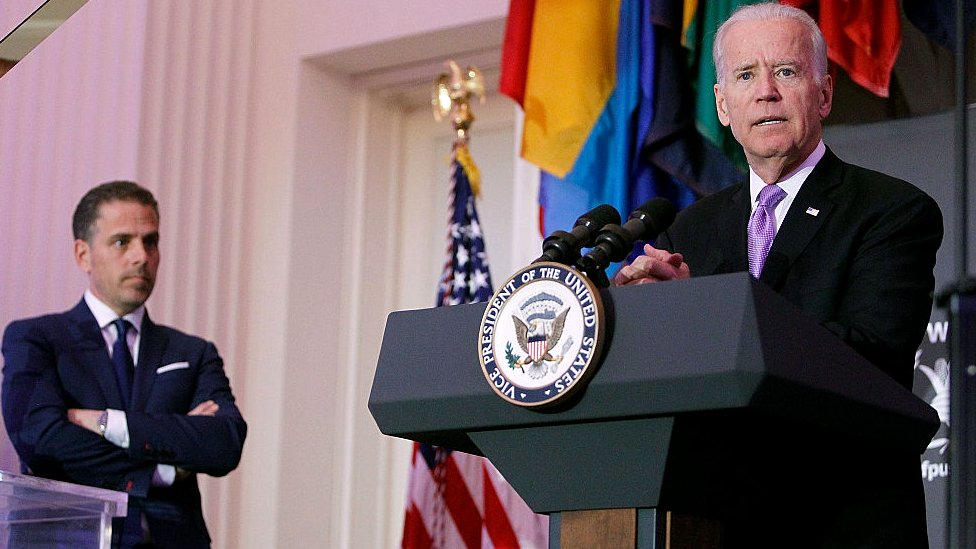 Hunter said that his father's advice not to defend himself in the media in the wake of reports about his costly divorce from Kathleen Biden or his affair with his brother's widow Hallie had backfired. 'Your team just made me the uncontrollable troubled tax cheat philanderer sex and drug addict that you tried so hard to fix but couldn't yet. They just totally wrote my life away,' he wrote. 'If you don't run, I'll never have a chance at redemption.' Joe replied, promising his son he would run for President but adding that he was worried his texts were 'target' for hacking.
And as mentioned by DailyMail's report, Joe Biden announced his candidature only two months later. And by the contents of the laptop detailed by DailyMail's report, he could only have been saved if his father becomes the President, and so he did.
Read more: 'I am missing a laptop,' Hunter Biden's worst fears come true.
The sex tapes and shots with hookers are mixed in with family photos, business documents and selfies from his then-lover and brother's widow Hallie in his laptop's photos folder. Texts show he would often order drugs to hotel rooms and take them with the women before or after sex – and photos include bottles of 100mg Viagra pills, the highest dose prescribed by doctors.
The investigation has provided proofs in the public domain of how Joe Biden's official position did help his son Hunter Biden in winning undue favours. There is a lot beneath the father-son relationship between the Bidens which at least looks amiss and this latest report helps fill some gaps. Hunter diaries are thus bound to keep haunting the Democrats and the Biden administration and the very fact that Joe Biden declared his candidature just 2 months after his son requested him to run for President will keep coming back at them.