Hunter Biden sat down for at least two separate interviews with the CBS network which will be airing on Sunday and Monday. These interviews provide a glimpse into the life of Hunter Biden, his 'incredible struggles', his business dealings and, not to mention, family life. Of course, what America and the world at large are interested in are Hunter Biden's business dealings and how the Biden family benefitted from the same. The infamous 'laptop' of Hunter Biden, which was seized by the FBI in 2019 from a repair shop in Delaware, is once again the talk of the town and Hunter Biden has almost accepted that the said laptop is his.
The seized laptop is believed to have given rise to the storm last year, triggered by the New York Post's blockbuster expose of Hunter Biden and his dealings in Ukraine and China. Now, speaking with CBS' Tracy Smith and responding to a question about the origin of the laptop during an interview for "CBS Sunday Morning", Hunter said, "For real, I don't know." When asked by the interviewer if the laptop 'could' be his, Hunter said, "Of course certainly. It, it, there could be a laptop out there that was stolen from me. It could be that I was hacked. It could be that it was the — that it was Russian intelligence. It could be that it was stolen from me."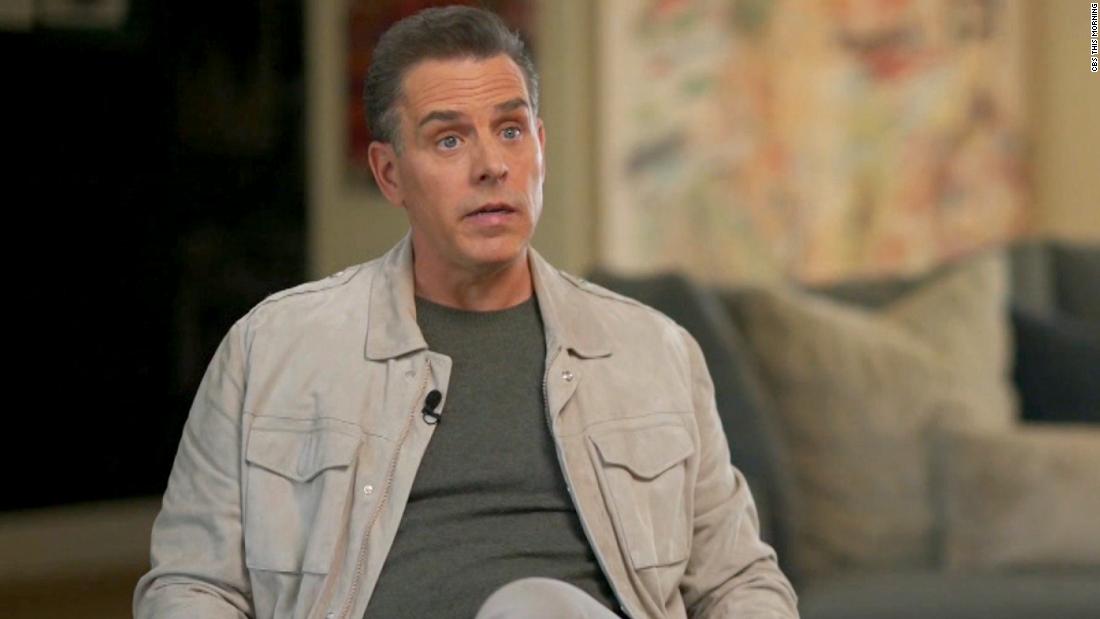 The laptop in question here is an Apple Macbook Pro. Hunter Biden pretending not to know the existence of such a laptop is definitely not a story many are willing to buy. Ever since the scandal has caught the eye of the public, the Biden family has emphatically denied any wrongdoing, conflict of interest or malpractice. Hunter Biden's father – now the President of the United States went as far as claiming that the 'laptop' leak was part of a Russian disinformation campaign. Joe Biden was asked, "Do you believe the recent leak of material allegedly from Hunter's computer is part of a Russian disinformation campaign," to which he responded saying, "From what I've read and know, the intelligence community warned the president that Giuliani was being fed disinformation from the Russians. And we also know that Putin is trying very hard to spread disinformation about Joe Biden."
Now, Biden junior saying that the laptop could most certainly be his own definitely puts the President in a tight spot. Hunter Biden not remembering whether he owned a Macbook Pro or not is very strange. Stranger is the fact that he does not know that he owned such a laptop and that it had to be given for repairing. Hunter Biden's videos that were recovered from the said laptop, where he is seen smoking crack and engaging in a sexual relationship with an unidentified woman are all aspects which we are expected to ignore. Why? Because it's all Russian disinformation!
Read more: 'I will not do it again,' Hunter Biden senses the storm coming for his father over the Ukraine scandal
But if Hunter and his dad are convinced that all of it is indeed a Russian hitjob, why has the former claimed in the interview that the laptop could most certainly be his? Normal people would remember if their Macbook Pro gets spoilt, or worse, stolen. The Bidens, however, seem to view the laptop as an insignificant commodity, that they do not even remember owning. According to New York Post, in addition to his Ukrainian connections, other emails on the computer showed Hunter discussing potential business deals with China's largest private energy company. One deal seemed to spark considerable interest with the younger Biden, who called it "interesting for me and my family."
It is interesting to see, however, that the media is beginning to ask questions – even if feebly, of Hunter Biden. TFI had earlier reported how a massive coverup by Democrats, mainstream American media and Hollywood was being executed in the case of the Hunter files, leading to immigrant filmmakers taking the mantle upon themselves to document the malpractices and corruption of the Biden family. Filmmakers Phelim McAleer and Ann McElhinney are all set to produce a documentary that exposed Hunter Biden and his family's misdeeds. Referring to the documentary based on the Hunter saga, McElhinney said, "We wouldn't be making this movie if the media if journalists had done their jobs. People at the mainstream media like the New York Times and CNN, NBC, CBS, all these places, you know, were just completely quiet in advance of the election despite the fact that this amazing bombshell was dropped into our laps on this laptop."
Rest assured, the Hunter Biden scandal is a gift which keeps on giving. Until the truth is exposed, Hunter Biden and his family will not be able to draw a peaceful breath, fearing the many angles of the scandal being susceptible to exposure at all times – threatening Joe Biden's presidency no less.