China is a big fat bully with a tendency to harass smaller neighbours. Very often, smaller nations without considerable military muscle do succumb under Chinese pressure and intimidation. But Bhutan – a small Himalayan nation bordering China has refused to buckle under Chinese pressure. Bhutan is a small, Buddhist country of 0.7 million people, sandwiched in between the Union of India and China-occupied Tibet.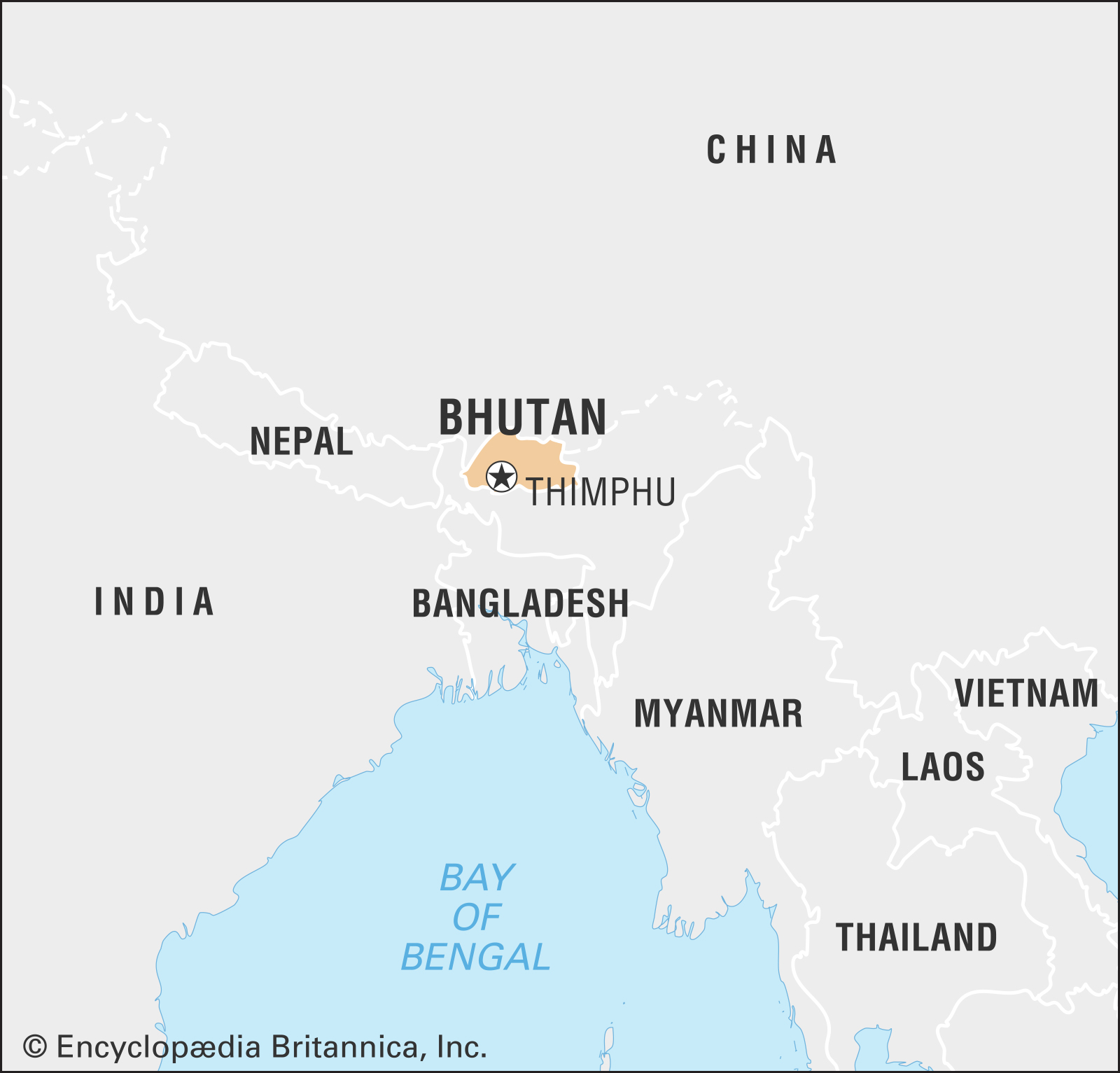 China has boundary disputes with Bhutan, which doesn't really come as a surprise because the Middle Kingdom claims sovereignty upon the territory of all its neighbouring nations. Also, Beijing has been intimidating Bhutan into giving up on its territory, which again isn't a departure from the usual Chinese behaviour. What will surprise you though is how Bhutan has managed to push back against Chinese belligerence, with the help of its Southern neighbour – India.
If you look at it closely – Bhutan's entire population of 0.76 million is almost three times shorter than the Chinese People's Liberation Army's (PLA) troop strength of over 2 million. So, you can imagine the kind of strength that Bhutan gets from India's military.
Recently, Bhutan refused to buckle under Chinese pressure over alteration in terms governing boundary talks between the two nations. China was looking to push through a so-called Three Step Roadmap (TSR). But Bhutan rejected Beijing's proposal.
The Buddhist nation wants to stick with the existing framework for resolving boundary disputes. In fact, Bhutan clearly communicated its stance to China during the 10th Expert Group Meeting (EGM) between the two nations held from April 6 to 9. A leading Indian defence expert, Nitin A. Gokhale has claimed that as per sources, Bhutan's insistence caused considerable impatience on the Chinese side.
China wanted to make several changes in the boundary resolution framework. Take, for instance, China's suggestion to amend a clause in the 'Guiding Principles' that obligates both sides to maintain the status quo on the international boundary as it existed in March 1959.
The Bhutanese delegation however did not yield to this destabilising demand and pointed out that the clause was inserted at the demand of the then Chinese vice foreign minister Lui Shuqing in 1988.
It is worth noting that the Chinese officials were being unduly aggressive at the 10th EGM right from the word go. They kept claiming the Sakteng Wildlife Sanctuary, which is actually a part of Eastern Bhutan, bordering India's Arunachal Pradesh. The Chinese were also accusing Bhutan of changing its stance at Doklam, where the Indian Army and the Chinese PLA were locked in a 73-days standoff in 2017, and allowing Indian troops in Southern Doklam.
Bhutanese officials however responded calmly and nonchalantly. Yet, Bhutan remained unyielding. It pointed out that Sakteng was never a disputed territory and also denied the presence of Indian troops in Bhutanese border outposts at the Sino-Bhutan border.
Other demands made by China, namely establishment of diplomatic relations and concessions on the Western sector if China dropped the Sakteng claim, too were rejected by the Bhutanese delegation. The Chinese officials were clearly taken aback by the firm Bhutanese response and escaped the embarrassing situation after saying that they will have to refer the matter to higher-ups.
Bhutan has withstood Chinese pressure and Beijing clearly has no befitting response in its mind. Bhutan has therefore managed to stay on India's side and push back Chinese attempts to encroach upon Bhutanese territory in a bid to hurt India's strategic interests.
Bhutan is clearly bolstered by New Delhi's backing. Bhutan is no protectorate of India, rather the two nations enjoy deep military cooperation from an equal standpoint. India and Bhutan have a decades-old Treaty of Friendship between them, which was renegotiated in 2007. The Treaty, among other things, stipulates "cooperating closely on issues relating to national security" including "neither country allowing use of its territory for activities harmful to national security and interest of the other".
Retired Indian Army General Ashok K. Mehta wrote in The Print, "Still, that India is responsible for the defence of Bhutan and Indian Army's operational plans include defence of Bhutan as a contingency plan is true, but is not backed by any MoU."
India has a big role to play behind Bhutan's stubbornness in face of Chinese aggression. China may be the world's second-largest economy and a huge military force, but a small Buddhist nation of 0.7 million people is deflating Beijing's fat ego.