The wokeness is spreading like wildfire, and just like Joe Biden's USA, liberal New Zealand too has allowed transgender athletes to participate in female sports. This should come as a tight slap to all the feminists who have been long advocating for proper representation of women in every walk of life and to use sports as a means to empower them. New Zealand weightlifter Laurel Hubbard is poised to become the first transgender athlete to compete at the Olympic Games, a move that will reignite debate over the ethics of trans sport.
The 43-year-old, who was born male but transitioned to female in her 30s, is on the verge of reaching the Tokyo Olympics under coronavirus-enforced new qualifying rules. Earlier, Joe Biden, with the sole aim of stamping his authority on societal norms, had signed an executive order removing the concept of 'gender in sports'. The move created controversy, and Selina Soule, an established female athlete even spoke out against the Biden administration to protect the rights and identity of sportswomen in the US.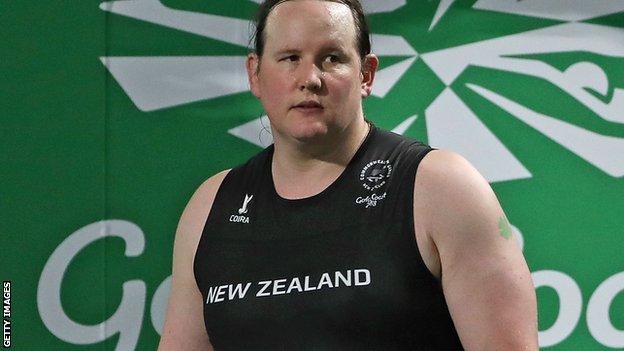 However, as that request fell on deaf ears, a similar situation has been brought to New Zealand, with Jacinda Ardern trying to reach new heights of wokeness and outdo her American counterpart. Hubbard, who also competed as a male, became eligible to compete in women's weightlifting after showing testosterone levels below the threshold required by the International Olympic Committee. She is aiming to make New Zealand's Tokyo Olympics squad to contest the women's +87kg category, an event in which she is currently ranked 16th in the world.
In the USA, Selina Soule explained in an email how she felt when she learned about Biden's executive order creating a whole new definition of federal anti-discrimination laws.
She wrote, "It's really heartbreaking and disappointing to watch the Biden administration push this gender identity policy because I know how it affects girls. I've lived under this policy in Connecticut. Girls like me lose championships, podium spots, advancement opportunities, and the recognition we deserve because we're forced to compete against biological males in our races. Women fought long and hard for athletic opportunities, and I want to preserve those opportunities for the next generation of female athletes."
Read more: "This isn't equality, and it isn't progress," female athlete speaks out against Biden for his abominable Transgender Executive Order
In a TV interview on Fox News, Selina outlined why it is unfair for females to share locker rooms and compete against transgender athletes. She said, "There are great biological differences between a male body and a female body. This is why sports have been segregated and that is why it should be."
While the New Zealand team is yet to be named, officials said Hubbard was likely to meet new qualification criteria that have been simplified by the International Weightlifting Federation because of the Covid-19 pandemic.
"The NZOC can confirm that revised international federation (IF) qualification systems are very likely to see a number of New Zealand weightlifters, including Commonwealth Games transgender athlete Laurel Hubbard, allocated an IF quota spot for Tokyo 2020," the New Zealand Olympic Committee said.
The NZOC has strongly backed Hubbard's right to compete in the past and said all athletes selected for Tokyo would receive its support. "The New Zealand Team has a strong culture of manaaki (caring), inclusion and respect for all," it said.