Iran will have a new President by June 18. The crucial presidential elections are of existential importance to the Shi'ite nation. In fact, Iran is now facing a 50 per cent inflation – due to the country being battered by damaging Western sanctions led by the United States and the Coronavirus pandemic ravaging whatever was left of the nation's economy. Economic strife is high in Iran, and social woes too are hardly insignificant. As such, the elections for a new President become critical, and the country's Islamic clergy – including Supreme Leader Ayatollah Ali Khamenei is betting on an ultraconservative.
TFI has reported extensively how the victory of radical Islamist Ebrahim Raisi as the new president would have devastating consequences for the country's international relations, even though Tehran's military establishment will be emboldened to a great extent. Now, in a declaration of how Iran will suffer under the radical ultraconservative regime if Raisi is voted to power, reformist candidate Abdolnasser Hemmati said the country will be punished with more sanctions.
Abdolnasser Hemmati – who was threatened with jail time for treason by his radical opponents – asked, "What will happen if power falls into the hands of hardliners? What happens if power falls into your hands?" Answering his own question, the presidential hopeful said, "Let me put this very clearly: new sanctions with a stronger global consensus."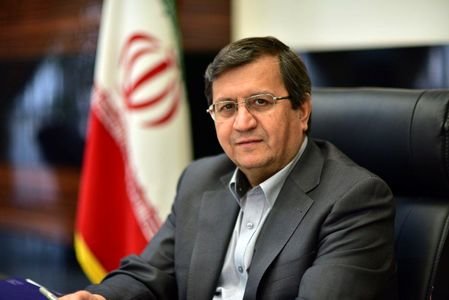 What Hemmati is suggesting is very true. In fact, even if an ultraconservative does win the election, the military will rule supreme in Iran. Foreign policy will take a backseat and the military nuclear programme, which the Shi'ite nation has in any case been carrying out all this while, will only be further strengthened and expedited. For its actions, Iran will face even more stringent sanctions and will lose whatever little friends it has left.
The victory of someone like Ebrahim Raisi will turn Iran into a pariah state which is seen as hostile by most countries at best, and rogue at worst. The Islamic Revolution Guards Corps (IRGC) and Ali Khamenei are making sure that the coming elections are not a level playing field for the hardliners and moderates. It is for this very reason that the Guardian Council of Iran has selected seven candidates, five of which are hardliners, for this month's presidential election while rejecting numerous moderate hopefuls.
It is almost as if the nexus of the IRGC and Khamenei is wanting to take Iran down a dark alley, from where there can be no return. Already, the country is ruled by radicals and its foreign policy is irrevocably tied to the whims and fancies of the Ayatollah and the IRGC. In this already extremist frame, the entry of a radical President will only exacerbate Iran's woes and make it a subject for the Western world to sanction left, right and centre. For its inability to even put up the show of being a quasi-democracy, Iran will definitely be abandoned by its 'friends'.
Reformists and rights activists say they are alarmed by Raisi's background as a hardline judge, especially during the 1980s when he was one of four judges who imposed death penalties on thousands of political prisoners.  The rise of Ebrahim Raisi is a very concerning development, and while he is a favourite of the Supreme Leader of Iran, he will mute the moderate voices with much more rigour and hasten the process of developing Nuclear Warheads, further worsening the relationship with Israel and Saudi Arabia.
Read More: Iran is set to elect Ebrahim Raisi as the new President. Relations with Arab world and Israel are bound to worsen
Iran will grow more aggressive against Israel, and will further empower Hamas and Hezbollah to fight the Jewish nation. In terms of the war in Yemen, Iran will strengthen the Houthis to take on Saudi Arabia. Overall, the election result will be critical not just for Iran, but for the security of the entire Middle East.
With the IRGC and Ayatollah trying to gain absolute control via hardliners and hastening the process of nuclearizing Iran, the United States-led world order is bound to come cracking down hard on Iran in the near future.